"The virus is still out there, it's looking for more people to infect and we need to stop it getting a grip."
These were the ominous words of England's deputy chief medical officer last week morning as she laid bare what is currently keeping her awake at night – a second wave of coronavirus.
Dr Jenny Harries told ITV's This Morning: "Myself and colleagues are very, very concerned about looking out for a potential second peak as we move into the autumn."
On Tuesday July 14 an even starker warning was issued when a group of 37 experts predicted a "reasonable worst case scenario" in which almost 120,000 people could die in hospital this winter.
Professor Stephen Holgate, a Medical Research Council clinical professor of immunopharmacology who led the study, said it was not a prediction, "but it is a possibility".
So what do we know for sure about a second wave and will it actually happen?
The simple, and slightly worrying fact, is we just don't know. Because the disease is so new – barely eight months old – scientists are still collecting data on a number of factors, which means making any predictions about how it acts, has been and still is, extremely difficult.
"[There is a] perception all round that things aren't as bad as they were which people are seeing as a positive thing, but the reality is we're still in a quite dangerous place."
So what do we know?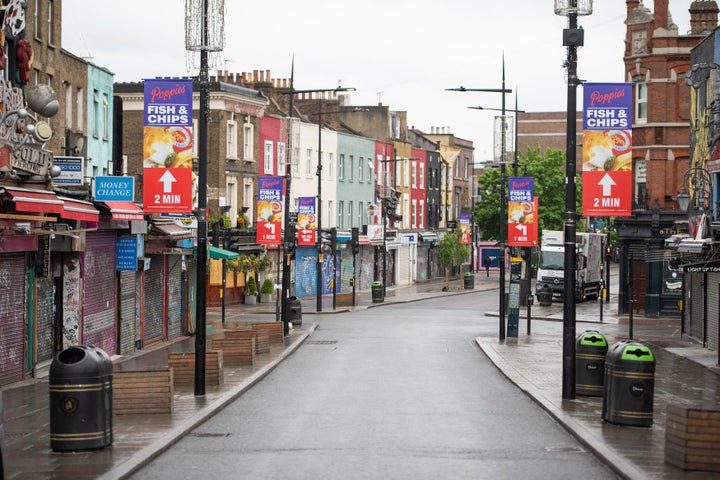 So we do know maintaining a lockdown until the holy grail of a vaccine is found just isn't doable, hence why recent weeks have seen the gradual easing of restrictions.
We also know that so far the easing of these restrictions have not yet caused a spike in infection levels anywhere close to the early days of the outbreak, and the daily death rate is still far below what it was at its peak in April.
But this could change, and we only have to look across the Atlantic to see what is increasingly looking like a worst case scenario in the US, where the premature easing of restrictions has led to a record surge in cases in many states and more than three million across the country.
"That's the worry really."
What else do we know?
We do have a number of historical precedents to draw from and examining them shows that although not guaranteed, a second wave of coronavirus is a distinct possibility.
Of eight respiratory virus pandemics since the 19th century, five have had two or more waves which usually happen in colder months regardless of when the first outbreak occurs.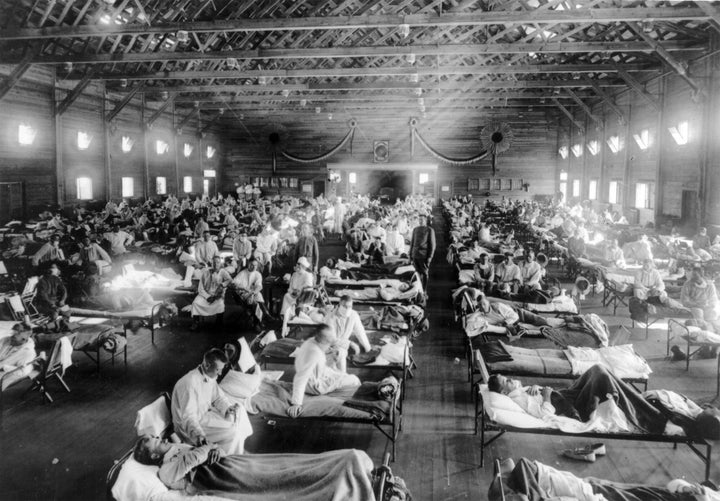 This is referred to as the "seasonality" of the virus, something health secretary Matt Hancock referred to in the Commons earlier this week when questioned about the possibility of a second wave.
He said: "As we turn to winter and the weather gets colder, there are signs of some seasonality in this virus meaning that we will have to be much more careful both because of the potential impact on how easily the virus transmits."
What is 'seasonality'?
"Seasonality isn't really about the virus, says Professor Gupta. "It's about when transmission occurs and circulation so some viruses become seasonal mainly because the behaviour of people changes.
"In winter people tend to spend more time indoors so there's more opportunity for transmission to occur."
But again, how seasonal this strain of coronavirus actually is, is just not currently known.
Is the virus mutating?
Yes, but this isn't surprising as all viruses mutate constantly but only some of these will affect who infectious or deadly it is. Some research suggests there are now two strains of the disease, the so-called Wuhan and Italian strains.
The Italian variant is thought to be more infectious and possibly less deadly, but research to support this is still in its infancy.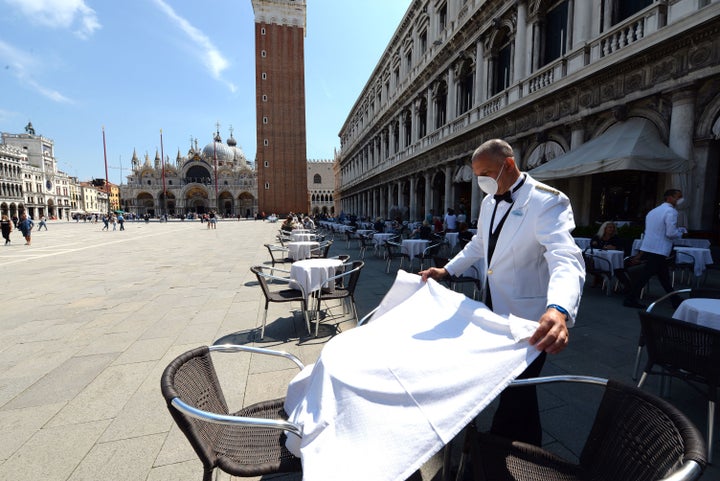 Asked if the virus is weakening in strength, as some scientists believe, Dr Harries said: "There is a possibility that that is happening but I think we don't have enough clear evidence of that at the moment.
"And I just say two things: it is possible that that will happen but we should not be complacent.
"I think it's far too early to say that, and if people think that they might come into contact with this virus and it's weaker so they shouldn't worry, that's not the right message to have at all."
Where are we at with a vaccine?
The only thing that could guarantee the halt of a second wave is a vaccine, but there is very little chance of one being developed in time.
Kate Bingham, chairwoman of the UK's Vaccine Taskforce, said earlier this month she was optimistic that a vaccine would be developed, in the short-term it may just be one that reduces the severity of the disease, rather than prevents people from getting it.
Asked when a vaccine may be available, she said maybe by early next year depending on the success of clinical trials.
Sarah Gilbert, professor of vaccinology at the University of Oxford, is leading the vaccine trial being run by researchers there.
She told the committee she hoped their vaccine might be ready earlier, but it depended on trials showing efficacy, and she could not put a time frame on it.
This week Dr Harries echoed the sentiment, adding: "I think there are some more optimistic people around so I'm trying not to be pessimistic, but I'm thinking sort of next year and I think our biggest worry and a big message probably to the public is just to think about being really safe over the winter period."
How do I be 'really safe'?
The most obvious thing is to follow government guidance on social distancing and hygiene measures like face coverings and hand washing, but some experts think even these rules don't go far enough.
Dr Peter English, a consultant in communicable disease control, told HuffPost UK that most countries that have brought the virus under control have one thing in common – mandatory mask wearing.
"In an indoor setting where you can't be certain people aren't going to come within one metre of you then in case you've got it and in order to protect others, you should wear a mask," he says.
"I don't think shops should be letting people in unless they're wearing a mask and the government should legislate for this as well in my opinion.
"If you do that, keep up the hand washing and minimise contact then you've got a much better chance of avoiding a second peak."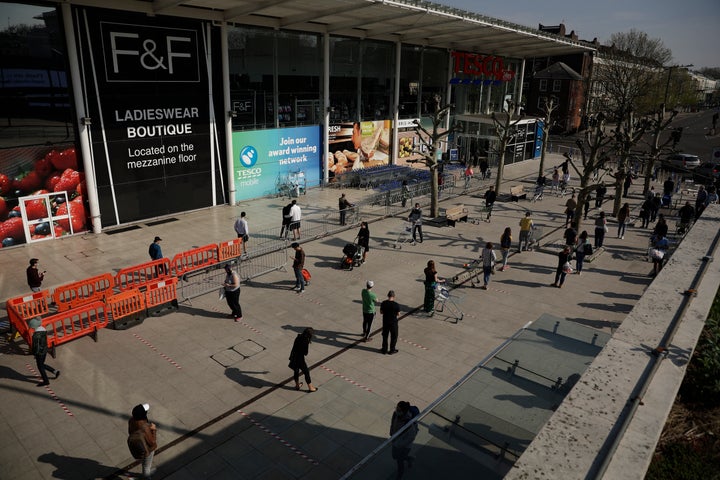 There are other things you can take to help protect yourself not from catching the virus, but from suffering its worst effects.
Dr Harries urged people to take action now to help fend off the illness by exercising as being overweight is "problematic and that's one of the things that we could do something about".
What if I catch the flu and coronavirus at the same time?
Unfortunately, this is yet another unknown because we're yet to enter this year's flu season.
According to Professor Gupta whether or not one makes the other worse is an "area of slight concern".
And there are also potentially massive practical implications of the two viruses proliferating at the same time.
"How are you going to separate these patients from other patients? says Gupta.
"Who's going to go together with who if we run out of side rooms? These are the things we just don't know yet.
"That's the unknown quantity."
Are we prepared as a country?
We're better prepared than we were for the first wave simply by virtue of having gone through it.
Both health professionals and the public alike are on a state of alert rather than being hit with the shock of a pandemic that the government was still downplaying just weeks before it peaked.
But that can only go so far and just this week MPs said the government still does not have "robust" plans in place to ensure hospitals and care homes have the personal protective equipment (PPE) they need in the event of a second wave of Covid-19.
The cross-party Commons Public Accounts Committee said the Department for Health and Social Care (DHSC) is not treating the issue with "sufficient urgency" and called on ministers to come forward with a detailed plan within two months, setting out how they intend to keep the NHS and the care sector fully supplied in future.