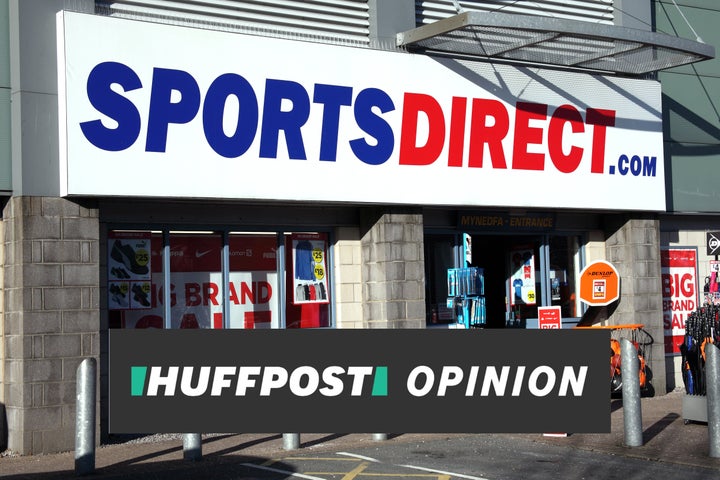 The social media reaction to Sports Direct's public letter to Boris Johnson asking whether they could stay open after the 'lockdown' announcement was as damning as it was swift. Chief Financial Officer Chris Wootton and CEO Mike Ashley's insistence that the company should stay open while other retailers closed because selling fitness equipment makes it an essential business was met with contempt and anger.
It's an example of how attitudes towards brands have altered rapidly since coronavirus took hold in the UK. But this change has been on the horizon for years, if not decades.
A quarter of a century ago, author John Elkington coined the phrase 'triple bottom line' to describe an approach to business that goes beyond the accumulation of wealth.
It refers to a business philosophy that encompasses social responsibility (people) and environmental impact (planet), and positions these as equally as important as the almighty dollar (profit). In recent years the 'environment' point has come to the fore, with companies judged by customers, investors and keyboard warriors alike on their carbon footprint, their impact on deforestation and their use of natural resources.
"At a time when, without exaggeration, people will die if companies do the wrong thing, altruism and social capital are now currency."
But with Covid-19 it is the social responsibility element that has come rapidly into sharp focus. In the space of just two weeks, companies have had to adjust to being judged on the way they treat people. And by people we're not even talking about customers, we're talking about society as a whole. Brands are having to demonstrate that they know how we feel, that they're as scared and vulnerable as the rest of us.
At a time when, without exaggeration, people will die if companies do the wrong thing, altruism and social capital are now currency.
Sports Direct either doesn't understand this or, perhaps worse, doesn't care. Even after it bowed to government pressure to safeguard workers and the public, and agreed to close, reports emerged of staff being instructed to go to work as normal. And thousands of employees on zero-hour contracts have reportedly been told they won't be paid while stores are shut.
It's a similar story at pub chain JD Wetherspoon, which has been accused of abandoning its 43,000 staff, saying it cannot afford to pay them until it is reimbursed by the government's 'furlough' scheme, which pays 80% of employees' wages. Chairman Tim Martin, who previously played down the risk of people gathering in pubs, instead advised staff to seek work in Tesco.
As I write this, the hashtag #boycottWetherspoon is trending on Twitter. A picture is circulating of The Postal Order, the Wetherspoon's pub in Crystal Palace, with the slogan 'Pay your staff' daubed in paint across the windows.
Both companies are examples of extreme arrogance, selfishness and corporate greed.
In this environment — and in the one that will follow Covid-19 — that approach of valuing profit over people simply doesn't cut it. People have long memories, and we will not forget the way in which companies treat their staff throughout the next few months.
But while Sports Direct and JD Wetherspoon have failed, plenty of other brands have stepped up to the mark.
Supermarkets including Tesco and Co-op are hiring thousands of people who lost their jobs due to the coronavirus, with Amazon hiring an additional 100,000 workers and giving raises to current staff. But without wishing to downplay these moves, it's easy to explain away this activity as the stores that remain open ramp up to cope with demand for essential food and household goods.
Perhaps more charitable are the likes of Pret a Manger, which was one of the first to offer free hot drinks and half price food for NHS staff prior to having to close, and was closely followed by Dominos offering free pizza. Zipcar is providing free car journeys for NHS staff to get to and from work, while BrewDog has started manufacturing hand sanitiser to provide for free to hospitals in need.
Starbucks has extended its mental health benefits, offering its partners personalised and confidential mental health care to help them deal with the stress and anxiety we're all feeling. Apple and Amazon are both providing unlimited paid sick leave to those testing positive for Covid-19, while Uber is extending 14 days' sick pay for delivery drivers even though they're classed as independent workers.
Meanwhile, Disney has promised to continue paying employees despite none of its theme parks being open, and it is joined by Hilton in giving refunds to those who planned to visit with no cancellation fees.
What does all this activity have in common? Altruism.
The world of commerce and business is changing for good in ways we don't yet fully comprehend. But when this pandemic is eventually over, it is the brands and companies who go out of their way to help who will come out of it on top. Those that treat their workforce poorly or who resort to meaningless virtue signalling will not last long in the new world.