Wetherspoon boss Tim Martin has said it would be "over the top" to shut pubs in order to fight the coronavirus pandemic, despite scientific advice that people should stop going to them.
"There's hardly been any transmission of the virus within pubs," Martin claimed.
Boris Johnson has urged people to "avoid pubs, clubs, theatres and other such social venues" in order to try and slow the spread of the virus.
Sir Patrick Vallance, the government's scientific adviser, yesterday said "the mixing in pubs and restaurants and so on that is part of allowing the disease to spread needs to stop".
"It needs to stop among young people as well as older people," he told a press conference on Thursday.
Matt Hancock, the health secretary, this morning urged people to "stay at home to stay lives".
"How quickly we get through this will be determined by the actions of every single person in this country," he told BBC Radio 4′s Today programme.
But Martin told Sky News on Friday morning: "Our aim is pubs open for the duration. This could go on for along time. I think that once you shut them down it's very difficult.
"Supermarkets are very, very crowded. Pubs are much less crowded. There's hardly been any transmission of the virus within pubs and I think it's over the top to shut them."
He added: "That's a commercial view but also a common sense view."
The prime minister has so far resisted calls for the government to order pubs to close.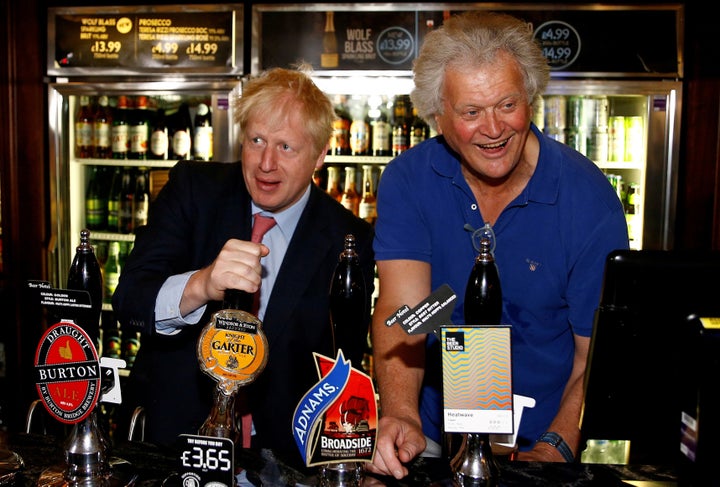 But he told his daily press conference yesterday that "nothing is ruled out", suggesting tougher restrictions on movement could be introduced if people failed to comply with advice.
It comes as the chancellor is to unveil an emergency package aimed at protecting workers' jobs and wages as they face hardship in the fight against the coronavirus pandemic.
Rishi Sunak has been under pressure from Labour, unions and even senior Tory MPs to do more to help workers and the stalling economy weather the crisis.
Some 137 people in the UK have died after testing positive for the virus, including six in Scotland, two in Wales and one in Northern Ireland, according to the latest Department of Health and Social Care figures.
The number of people to test positive for coronavirus in the UK as of 9am on Thursday is 3,269, up 643 from 2,626 at the same time on Wednesday, according to the gov.uk website.