Students could be awarded financial compensation for lost teaching time during the first Covid-19 lockdown after the higher education complaints watchdog told an institution to pay up.
The Office of the Independent Adjudicator (OIA), which looks at complaints across higher education, has recommended a provider should pay back hundreds of pounds to a student due to lockdown disruption.
The watchdog has so far received just under 200 complaints from students about the disruption to their university experience caused by Covid-19.
The OIA has said there is a time lag in complaints being logged with it as students have to first raise their complaint with their university.
Ellen Packham is in her second year studying Psychology at the University of Northampton.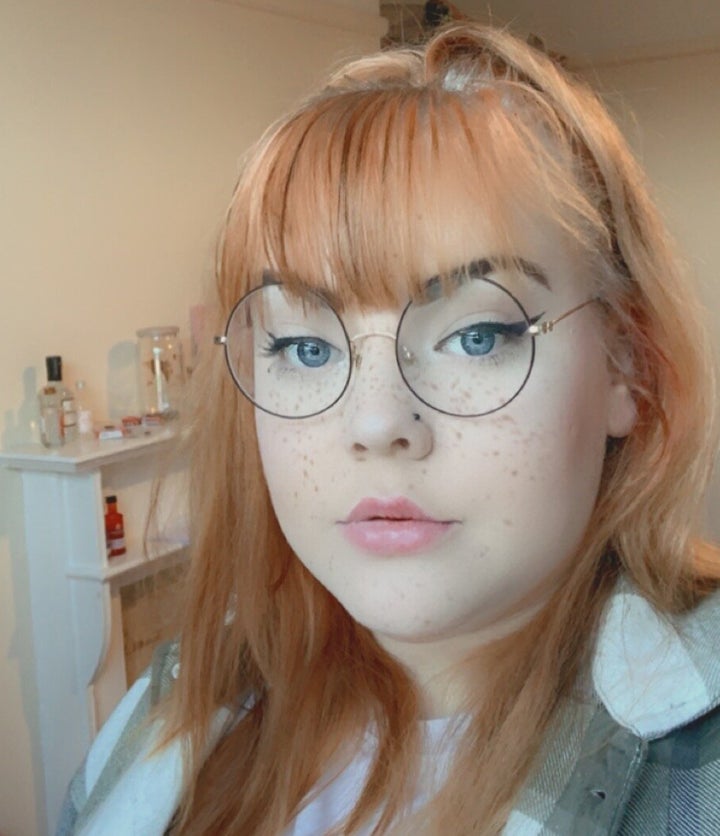 The 20-year-old told HuffPost UK she will be seeking compensation because of how the pandemic has affected both her learning and her mental health.
She said: "At the end of my first year, when Covid-19 first hit, we got barely any online teaching. When the university closed, we went from face-to-face teaching everyday to nothing – and we had assignments and exams to do.
"I remember sitting at home and my mum asking me 'Don't you have lectures to do?′ and I'd say no because my university wasn't putting any on.
"I used to FaceTime every night with my best friend and the majority of our calls until first year was over were along the lines of: 'I don't understand the work', 'I don't understand what I have to do' and 'Why aren't we having any lectures?'
"I blagged my way through my exams and assignments because we had no help at all – it was a massive shock to the system."
In June, thousands of students who missed out on their education due to the lockdown were urged to sign up to "mass action" to win compensation.
The National Union of Students (NUS) demanded debt relief and compensation for those whose studies have been disrupted when university campuses were forced to close. Packham says she added her signature to the petition but has not yet heard back on the matter.
Case summaries published on the OIA website show complaints from students about Covid-19 disruption in the 2019-20 academic year were either justified or partly justified.
In one case, the university was told to pay just over £1,000 in compensation to an international student as the provider had not taken "sufficient steps" to mitigate disruption to their learning experience.
Four weeks of teaching for a module, and a final project which had been worth 60% of the module, were cancelled which meant the student "lost the opportunity to develop their written work and research".
In another case, the OIA ruled a student's complaint was justified as the university had "not engaged" with the individual's concerns about the loss of face-to-face teaching due to the lockdown and industrial action.
But a number of complaints could not be considered by the watchdog as students had not raised the complaint with their university first, or they had not yet completed the institution's internal processes.
In other examples, students' complaints demanding tuition fee refunds – due to a move to online lessons during the lockdown – were rejected by the watchdog as they ruled the institutions had taken the necessary steps to ensure students could still achieve their expected learning outcomes.
The NUS is calling for a more simplified complaints process, claiming university students have been "passed from pillar to post" and some universities have disregarded their concerns.
Students have up to a year to bring their complaint to the OIA after filing a complaint with their university. The watchdog said it is only now starting to receive complaints relating to the current academic year.
Earlier this month, the OIA announced plans to allow university students who have been affected by the same events to have their complaints addressed collectively. Under the proposals, the OIA would have discretion to accept complaints that have not yet completed the university's internal procedures.
The watchdog said it wants to be prepared in case the coronavirus pandemic leads to a large group complaint from university students.
Packham feels the move to online teaching led to misconceptions that students were using the change as an opportunity to lie in bed all day, with few critics realising how deeply it disrupted their learning.
She said: "Coming into second year was difficult too because everything was online. We did have one face-to-face session a week however, because of the nature of my job (I'm a key worker) I made the decision not to attend these and to only go to the online sessions in place to protect the service users that I work with.
"We have some group projects in our course and our only experience of this is first year where we are together in a room and able to properly work together however doing this in completely separate households and all over WhatsApp was so difficult.
"If one of us was struggling with part of the work, we wouldn't be able to just show them what to do, we had to talk them through it step by step which ate into time of deadlines.
"And don't even get me started on actual lectures! Whereas pre-Covid we could just stick our hand up and ask questions as and when needed, we have to type them out in the chat box, and by the time you've finished typing out your question the tutor has moved onto the next topic and the question isn't relevant anymore."
Packham says the changes have negatively affected her mental health too.
She said: "When my issues flare up, I have a massive loss of motivation and I use my bed and my room as my safe space. Suddenly, with not having a separate place to do university work, my safe space was interrupted. My mindset changed from 'I need to get up and go INTO uni' to 'What's the point in me leaving my bed if everything is online'. It really sent me into a massive downward spiral with my mental health. I struggled to get out of bed, to find the energy to do my lectures. It was so hard to overcome.
"My anxiety has skyrocketed because I am constantly in my house and so leaving my house has become super hard."
Independent adjudicator Felicity Mitchell said: "We recognise that many people in providers have been working incredibly hard to minimise disruption and to support students, and that students and those who support them have faced very real difficulties.
"We are acutely aware that there are limits to what is reasonable or even possible in this context. But students must still be treated fairly.
"It is to providers' credit that we have not so far seen any cases where the student has been directly academically disadvantaged because of the disruption, but it is also important that providers deliver what was promised or something broadly equivalent to it.
"Providers have done better in some cases than in others at finding ways to make up for the learning students missed out on."
A spokeswoman for the NUS said: "It is clear that a more simplified complaints process is necessary.
"Students have been passed from pillar to post applying through internal processes, with some institutions disregarding individual needs or concerns, and having their complaints rejected by the OIA will leave them feeling hopeless."