The "politicised" appointment of "crony" Baroness Dido Harding to run England's coronavirus test and trace service risks "denigrating" the NHS, a shadow cabinet minister has suggested.
The service is falling short of key targets, with just one in 10 Covid tests being processed within 24 hours last week, despite Boris Johnson wanting a 100% completion rate by the end of June.
With the public complaining of huge delays in even booking a test, the total number of results processed decreased by 19% compared to the previous week.
But despite being a Tory peer, Harding is not a minister and is not compelled to answer questions about the service in parliament.
Last week, the British Medical Association (BMA) told HuffPost UK that test and trace is "not an NHS service" but a "largely outsourced programme that sees numerous private companies given billions of pounds to run testing sites, process samples and manage contact tracing call centres".
Reed told HuffPost UK that the politicisation of the service was leading to failures, blaming the prime minister's top adviser Dominic Cummings.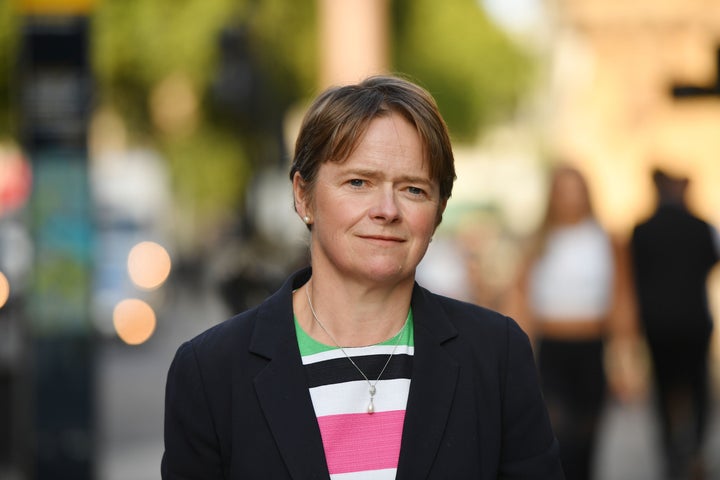 "It's part of a bigger story I think," the shadow communities secretary said.
"One of the great things about this country is we have a non-party political civil service but they are trying to politicise it.
"So it's extraordinarily unusual, well it's unprecedented, that you would appoint a Conservative peer to a civil service job, and yet that's what is happening.
"We've all seen some of the leaked reports coming out of No.10 about Dominic Cummings, about his desire to politicise the civil service.
"Well I think that's really damaging.
"Senior civil servants are appointed because of their expertise, not because they are cronies of whoever happens to be in 10 Downing Street at that particular moment.
"And the more that we move towards a politicised model the more we are deskilling it and the more that will go wrong, and I think that's what we're seeing with Dido Harding.
"But it's not only Dido Harding now."
Asked if Labour could call for the acronym NHS to be stripped from the title of the test and trace service, Reed said: "I'm happy to pick you up on that one.
"The brand of the NHS is one of the country's greatest institutions, we can't let it be denigrated."