The number of people who have died in hospitals across the UK after contracting coronavirus has risen by 823 in 24 hours.
It brings the total to 17,337.
Of the 778 new deaths announced in England, 136 occurred on Monday, with the remainder stretching as far back as March 21.
England's victims were aged 22 to 103, with 24 suffering from no known underlying health conditions.
Earlier on Tuesday, the Office for National Statistics revealed that the number of coronavirus-linked deaths in England and Wales up to April 10 was 41% higher than the official DHSC reports – taking into account, for the first time, people who had died outside hospital and people who had not been tested but were believed to have the condition.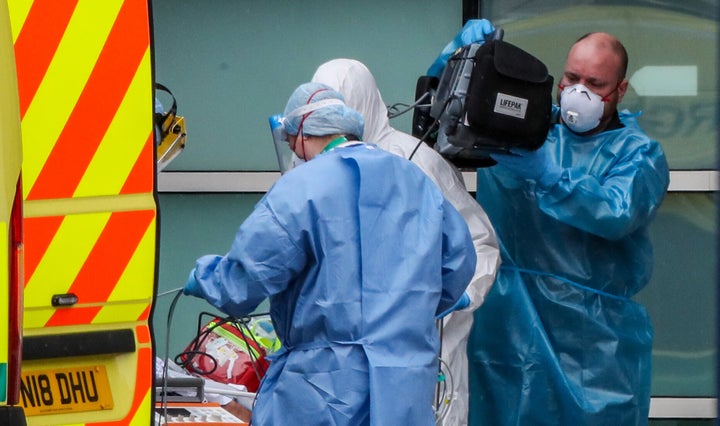 Meanwhile, 11,626 people were tested on Monday, with 4,301 testing positive – bringing the total for England, Wales and Scotland to 129,044.