Coronavirus – it's the infection that, until a month ago, you had probably never heard of. Now, it dominates the front pages of newspapers almost every day.
Believed to have originated in China, the virus has infected tens of thousands of people, with sufferers often struck down with a cough, high temperature and breathing difficulties.
On Thursday, a third case of coronavirus was confirmed in the UK and the patient was transferred to a specialist centre for treatment. Chief medical officer Chris Whitty later confirmed they did not catch it in mainland China, telling a press conference the individual was infected elsewhere in Asia.
Here's the global picture as of Thursday.
The number of cases has surpassed 28,000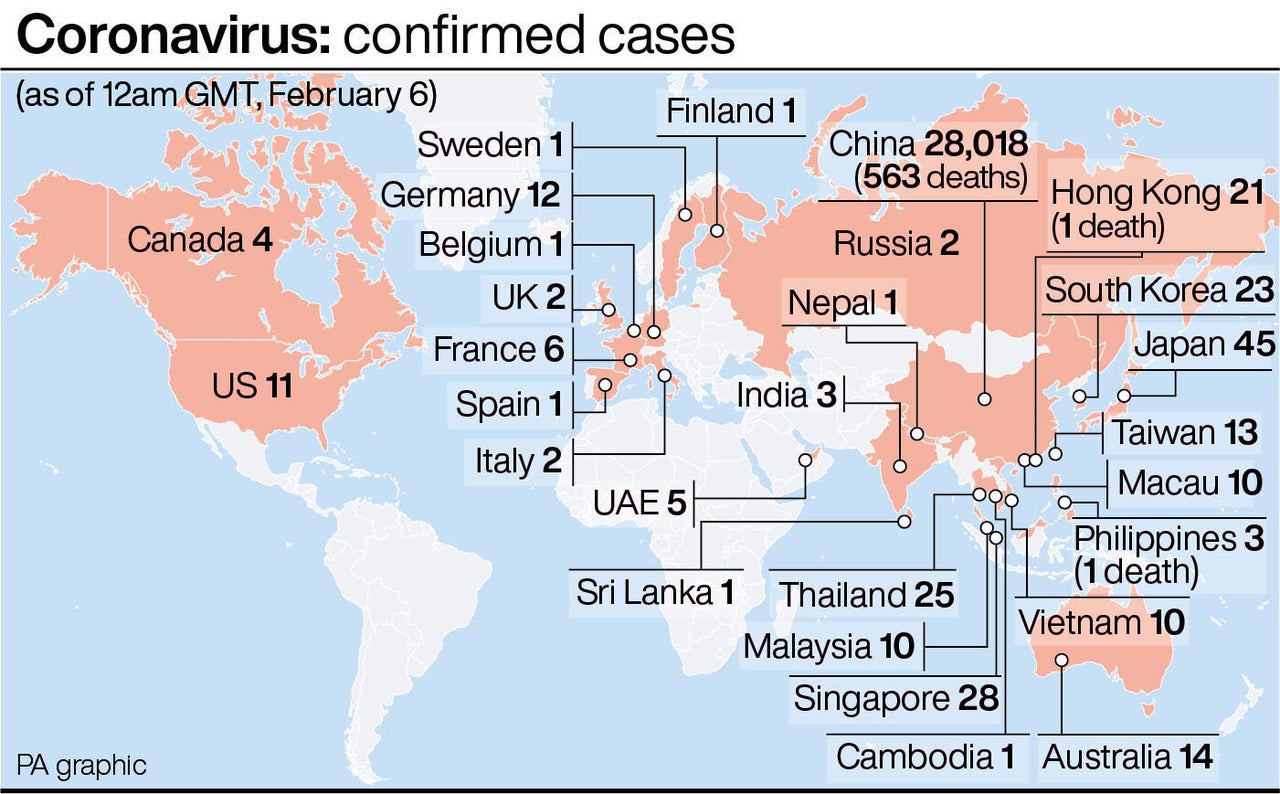 As China continues to battle the spread of coronavirus – locking down the city of Wuhan and constructing a specialist 1,000-bed hospital to deal with the disease – the number of confirmed cases has now reached 28,018.
According to Tedros Adhanom Ghebreyesus, the director-general of the World Health Organisation, the number of cases in China jumped by 3,694 in the past 24 hours – the biggest increase since the start of the epidemic.
Meanwhile, 563 people have died in China as a result of coronavirus.
Outside mainland China, at least 230 cases have been confirmed, including two fatalities – one in Hong Kong and another in the Philippines.
Virus 'whistleblower' reported as dead
On Thursday afternoon the WHO paid tribute to a Chinese doctor who attempted to raise the first warnings about the deadly outbreak who was reported to have died from the infection.
Then, hours later, the same Chinese state media that reported his passing said he was in fact still alive but in a critical condition. Amid confusion, a Chinese hospital then said the doctor had in fact died of the illness.
Li Wenliang was working as an ophthalmologist at Wuhan Central Hospital when he sent out a warning to fellow medics on December 30. Police then visited him to tell him to stop, as authorities tried to keep the news secret.
A newborn baby has tested positive for the virus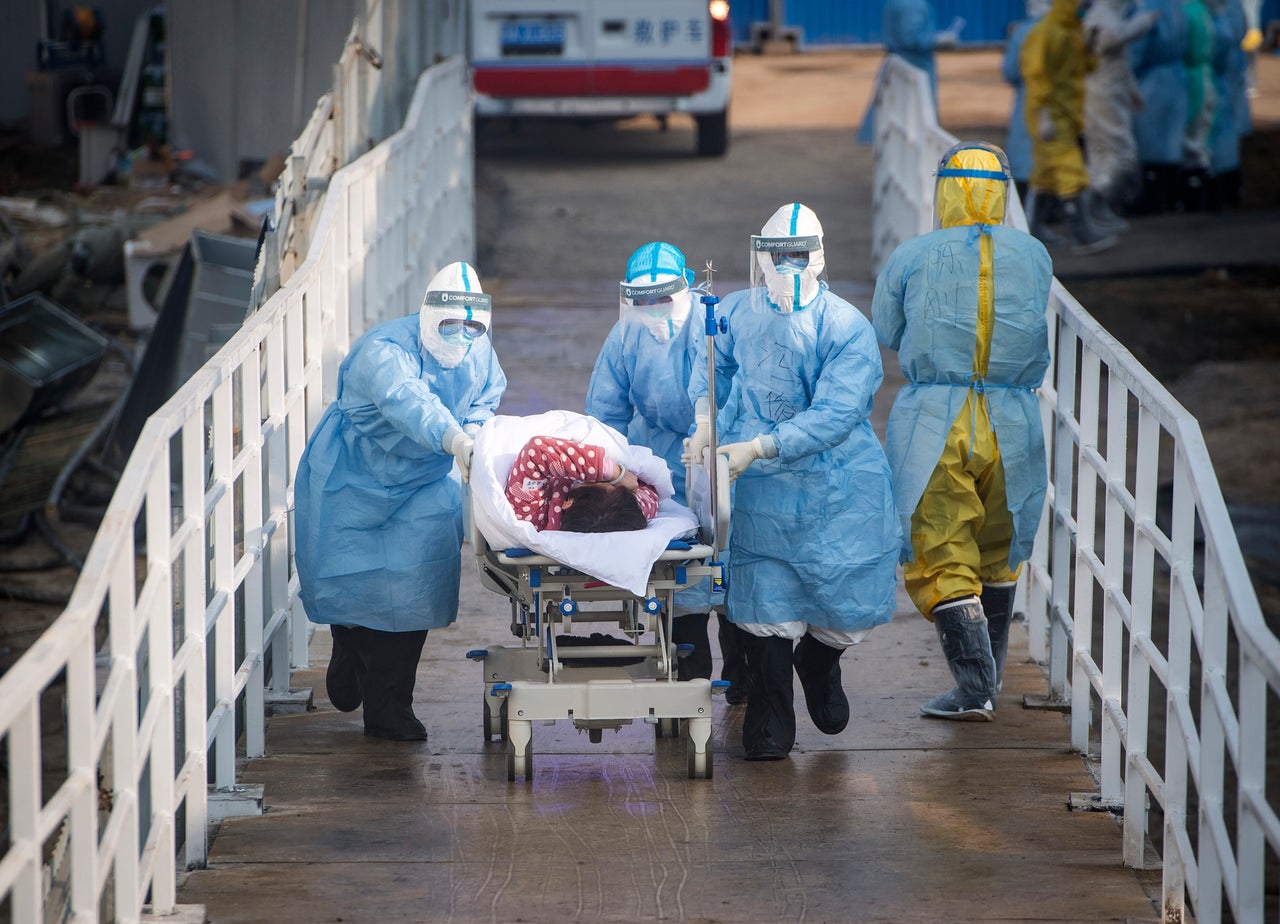 A newborn baby in China has tested positive for the virus just 30 hours after it was born, according to state media.
Doctors in the country said that the baby was born to a woman infected with coronavirus in Wuhan on February 2.
While it is unclear yet how the baby was infected, it has led medics to suggest that the virus could be passed from pregnant women to their unborn children.
"This reminds us to pay attention to mother-to-child being a possible route of coronavirus transmission," said the chief physician of Wuhan Children Hospital's neonatal medicine department, Zeng Lingkong.
The hospital has also reported a second case of a newborn testing positive for coronavirus. Born healthy on January 13, the baby started showing symptoms two weeks later after both its nanny and its mother were diagnosed.
Neither of the infected infants are in a critical condition, Lingkong said.
According to the Journal of the American Medical Association, there have been very few cases of coronavirus in children to date. They estimate that the median age of patients is between 49 and 56.
Two cruise ships in Asia have been quarantined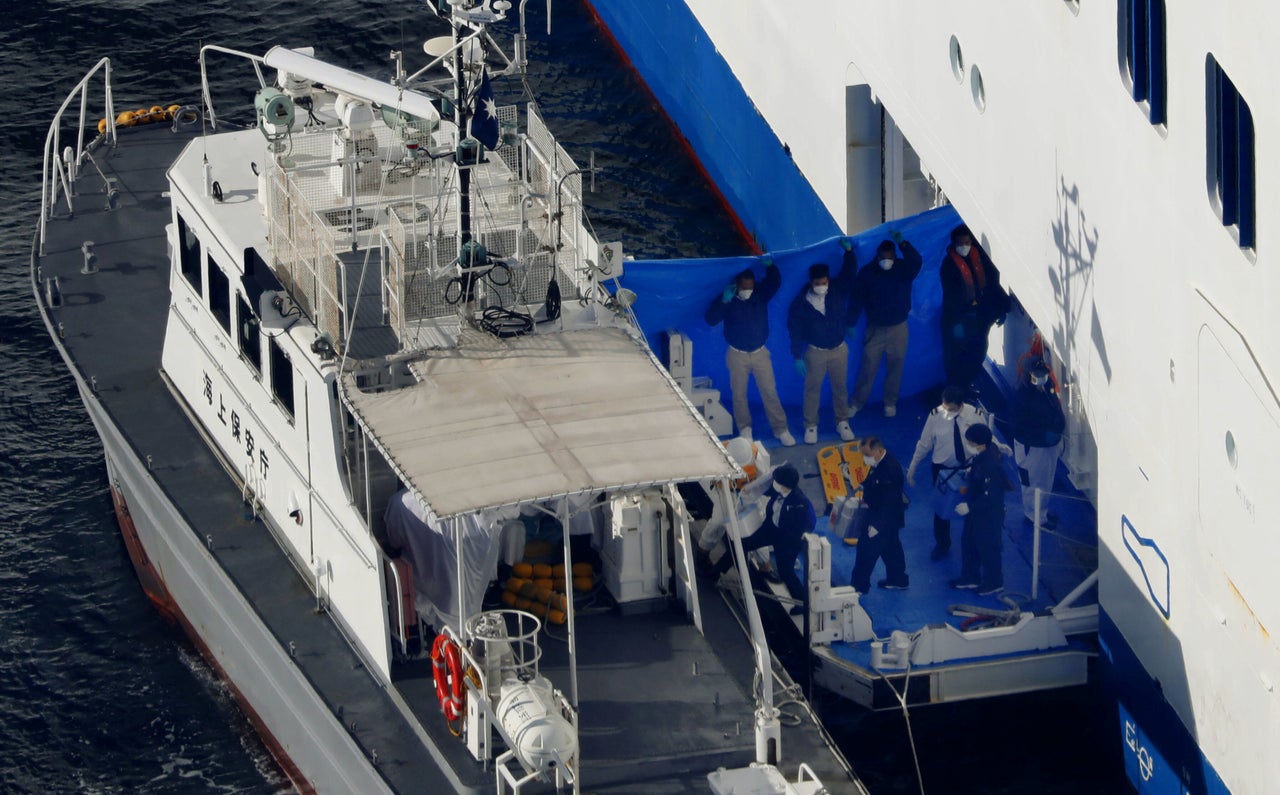 Amid attempts to stop the spread of coronavirus, two cruise ships in Asia have been quarantined after passengers were confirmed with the infection.
In Yokohama, a port city in Japan, health workers said 20 people from the cruise ship Diamond Princess had tested positive for the virus. Those infected will be dropped off as the ship docks and transferred to nearby hospitals, they added.
Meanwhile, the other 3,700 people on board will be quarantined for two weeks in their cabins. Tests are pending on 171 people who had contact with a man who was diagnosed with coronavirus in Japan after leaving the ship.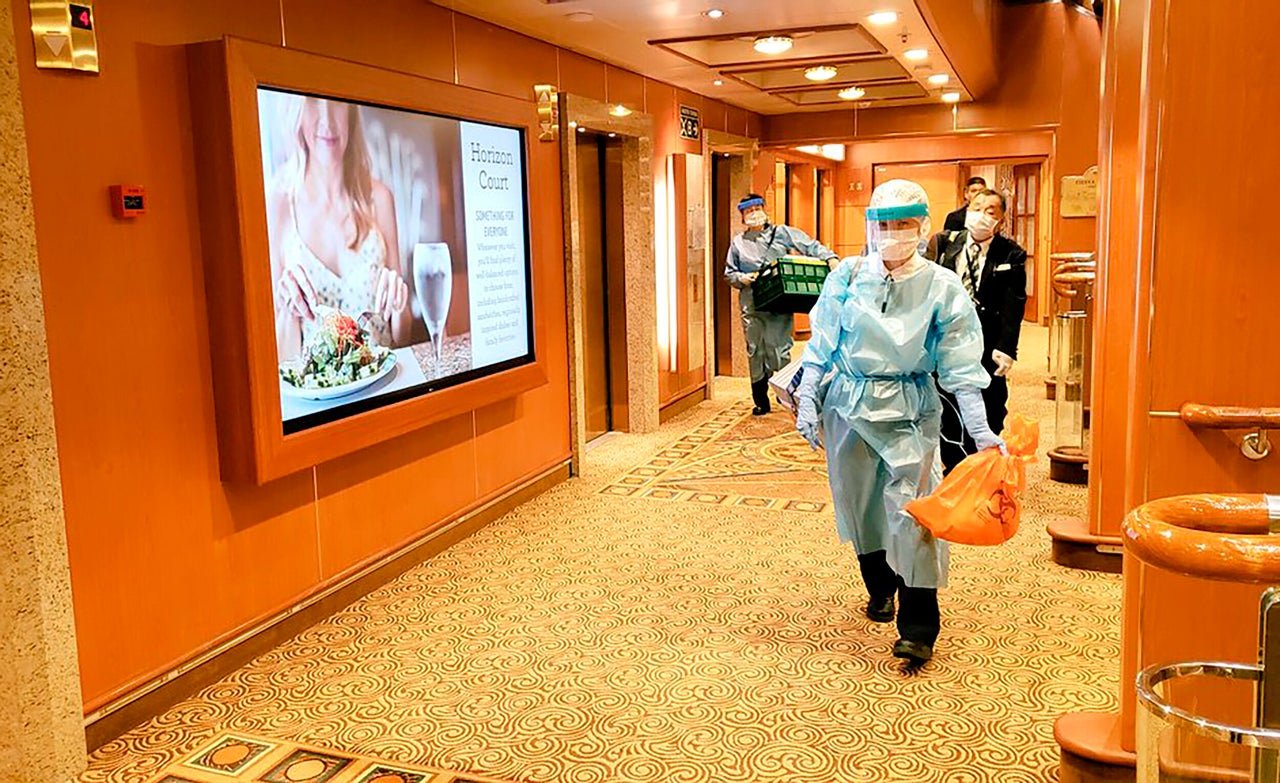 The World Dream cruise has also been quarantined for a second day by Hong Kong authorities after three people who were onboard the ship in January were found to have the virus.
Officials said that the cruise's 1,800 crew members had tested negative for the coronavirus, although 33 of them had respiratory tract infection symptoms. Of these, three people have been sent to hospital for isolation.
Tests are now underway on the 1,800 passengers on the ship.
To date, Hong Kong has seen 22 confirmed cases of coronavirus, including one death.
Amid the outbreak, thousands of medical workers have gone on strike in a bid to force Carrie Lam, the city's leader to completely close the border to mainland China – a demand she has rejected as impractical and discriminatory. However, 10 of the 13 border crossings have been shut down.
Meanwhile, residents have begun emptying supermarket shelves as they attempt to stockpile food and supplies.
Countries have increased border controls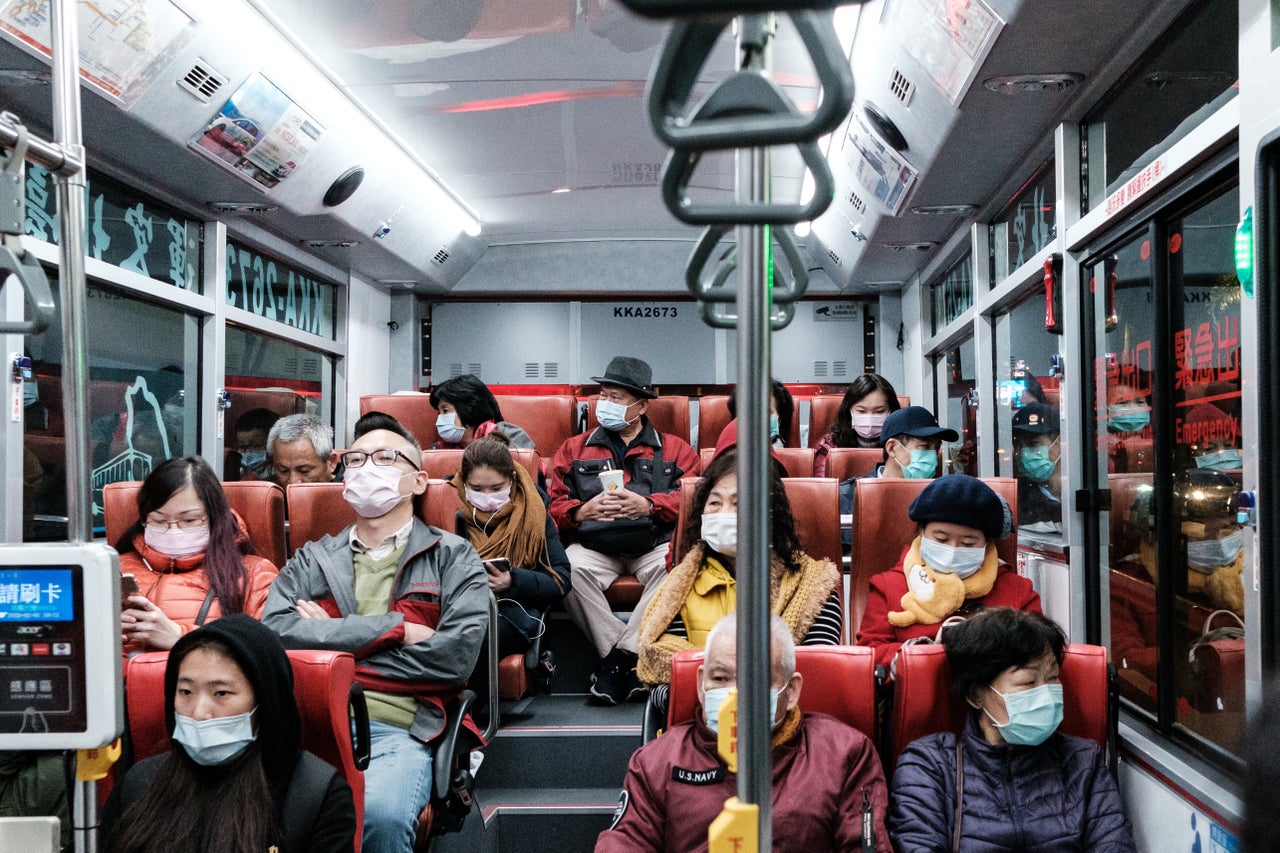 While residents in Hong Kong have called for the border with mainland China to be closed, Taiwan has said it will suspend most visa applicants from the city's residents, as well as those from Macau, in a bid to control the spread of coronavirus.
It comes in the same week Taiwan suspended the entry of all Chinese citizens who live in mainland China.
Meanwhile, Saudi Arabia has said foreign residents living in the country will not be allowed back in if they have travelled to China.
It has also suspended travel to China for the kingdom's residents. Citizens who break the suspension will be held accountable, it was reported.