Coronavirus has changed everything. Make sense of it all with the Waugh Zone, our evening politics briefing. Sign up now.
Matt Hancock has suggested people will not be able to hug any friends or family they don't live with until a coronavirus vaccine is developed.
The health secretary said he hoped a vaccine would be available by the autumn.
In an interview on ITV's This Morning on Tuesday, Hancock was asked: "What's your estimate for us being able to give someone we just met a hug?
The health secretary said: "Well, I wouldn't recommend it.
"Well, really, to get the point this is totally sorted is when we have a treatment or a vaccine."
Hancock said a vaccine could be "on stream for this autumn" but warned he was "cautious" about promising it would be that soon.
"The science of vaccines is very complicated," he said. "There's a lot of science to do between now and then."
Teams at Oxford University and Imperial College London are both working to develop a vaccine and human trials are underway.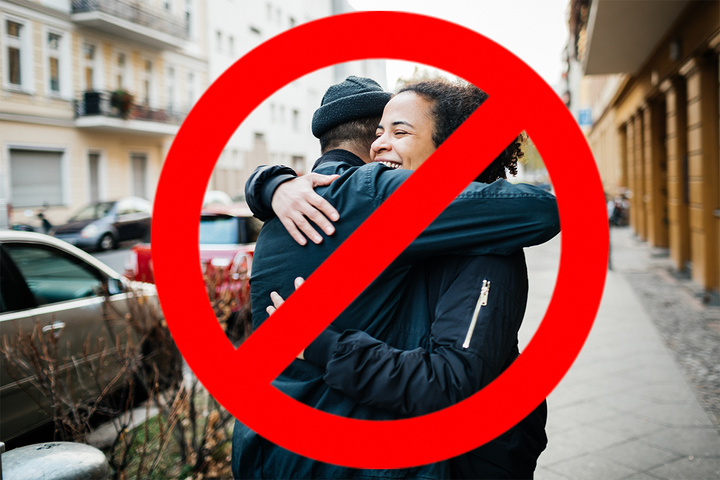 But Patrick Vallance, the government's chief scientific adviser, has said there is no guarantee.
"It's a tough thing to do," he told Monday's daily Downing Street coronavirus press briefing.
"So far, so good. So I think the chances are a bit higher than they were that you get a vaccine, but you never know until you've got one."
But he said he added be "surprised" if neither an effective treatment nor vaccine were produced.
Speaking alongside Vallance, the prime minister said there was "encouraging" news from the team at Oxford.
But he added: "This is by no means guaranteed. I believe I'm right in saying that even after 18 years we still don't have a vaccine for Sars.
"What I can tell you is that the UK is at the forefront of concerting international activity to try to deliver a vaccine."
He said the government was putting "huge sums" into finding a vaccine, but added: "If you ask me am I absolutely certain that we won't be living with this for a long time to come, I can't say that."
The number of deaths involving coronavirus in the UK has now passed 40,000, according to the latest available data from the Office for National Statistics, National Records of Scotland and Northern Ireland Statistics and Research Agency.