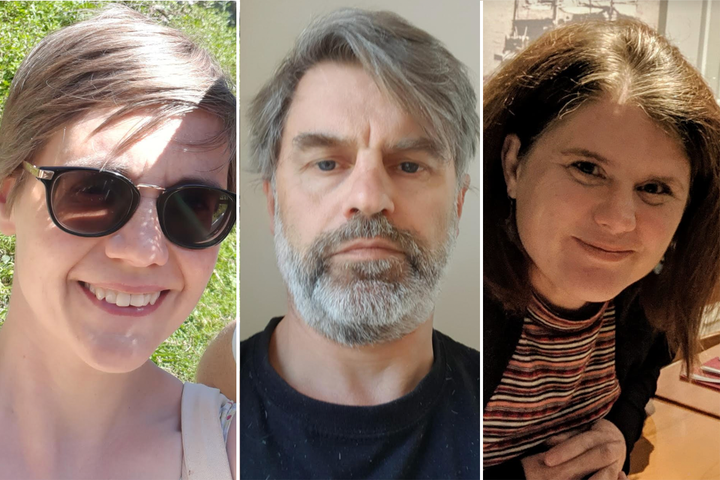 "It's not an altruistic act as if they find a vaccine to beat coronavirus, I will benefit too. We're all in this together."
That's the view of mum-of-two Lydia Guthrie, who is among the first volunteers to take part in a UK coronavirus vaccine trial, something she believes is desperately needed to help the country out of this major health crisis.
The first human trial in Europe of a coronavirus vaccine began last week in Oxford as scientists battle to fight Covid-19 which has claimed the lives of so many people globally.
Many experts around the world believe finding a successful vaccine is the best way to end the pandemic and prevent cases surging once lockdown ends.
A vaccine would provide some protection by training people's immune systems to fight the virus so they won't get sick.
Developing vaccines usually takes years, if not decades, but as speed is a priority, researchers are skipping animal research to test its safety and effectiveness and going straight to trialling it on humans.
Scientists at the Jenner Institute at the University of Oxford have begun administering the trial injections which will be given to more than 800 volunteers.
But what kind of person does it take to volunteer for an experimental vaccine trial?
For Lydia Guthrie, 47, who lives in Oxford, it is something she feels is necessary to help control the pandemic crippling the world.
"We desperately need a vaccine to help us survive and come out of this major health crisis." she told HuffPost UK.
"Yes, there is a small risk, but if as a result of the trial, they find a vaccine for coronavirus, the pay off for everyone might be enormous."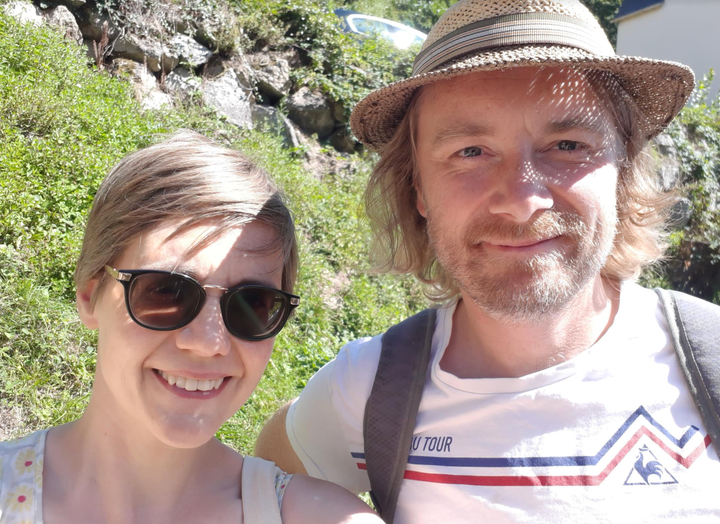 Lydia is a former probation officer and ran her own training company for a decade, and is also about to qualify as a family therapist. She decided to take part in the trial after spotting an advert asking for volunteers.
She feels she's in safe hands as her husband Mark took part in a trial run by the same institute several years ago, and had a positive experience.
"My husband took part in a trial for an HIV vaccine as researchers were recruiting healthy volunteers to see if they could find a vaccine." she explained.
"It wasn't successful in finding a vaccine, but he did feel that the team really took care of the participants. It is the same institute that is running this trial so I have a lot of trust and faith in them."
Lydia told HuffPost UK that a lot of her motivation for taking part is a desire for social justice.
"Very often, drugs are developed to make money for big pharmaceutical companies." she said. "Things like HIV and malaria which are prolific around the world and kill so many people don't get the same attention or money for trials as they are not seen as 'glamorous' as some trial drugs.
"Both myself and my husband felt the HIV trial and now this Covid-19 trial were important as they are focusing on where there is a real health need."
"Doing nothing is risky so this is an act of hope and a small act of resistance against this virus.""
Lydia met the eligibility criteria for the Oxford Covid-19 trial as researchers were looking for healthy volunteers with no symptoms of the virus.
The trial will involve half the participants being injected with the coronavirus vaccine, while the other half will be given a meningitis vaccine. Volunteers will not be told which one they have received.
Lydia admitted to HuffPost UK a bit of her is nervous as "no one likes injections". She told how some people have speculated she "must be doing it for the money", but laughingly revealed that trial volunteers will receive around £200 to cover expenses and said: "It is certainly not about the money – there are easier ways to earn £200."
She has, perhaps unsurprisingly, also had "anti-vaxxers" try to convince her she is doing the wrong thing. But she says most people she encounters are supportive.
"I am doing something constructive with all the other volunteers so we can survive and cope with this crisis.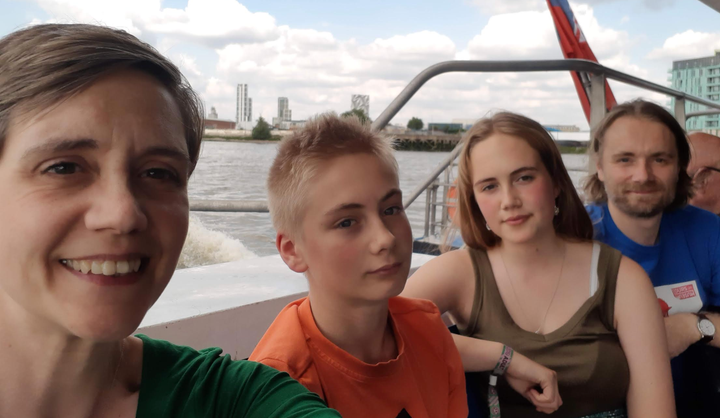 "Doing nothing is risky so this is an act of hope and a small act of resistance against this virus.
"My children are really supportive and proud of what I am doing and know that human volunteers are needed for the vaccine trials.
"As a family, we have a set of values about social justice and counting your blessings which are really important to us and this is a time we can put them into action."
The trial will involve blood tests and checks and calling a telephone line to report any symptoms.
Up to 1,102 trial participants will be recruited across multiple study sites in Oxford, Southampton, London and Bristol.
The Oxford team hopes to have at least a million doses of its vaccine candidate ready in September.
Another institution hoping to have a vaccine ready for use by the end of the year is Imperial College in London.
The researchers say a vaccine may be available for frontline workers and the most vulnerable by late winter, with clinical trials starting in June.
Kevin Lister, 57, a Maths lecturer who lives in Cirencester, applied to take part in the Oxford coronavirus vaccine trial as he felt it was "the least I can do when others are putting their life on the line."
"It is like World War I when people had to volunteer first. People have to be prepared to put their lives on the line for the greater good.""
The father-of-two told HuffPost UK: "It seems to me like there is no immunity to this virus. It is completely new and it has hit society like a tidal wave and we don't know how this thing is going to play out.
"There is no guarantee we won't end up in the same position when the lockdown is lifted and social distancing measures are eased and that's why we need a vaccine."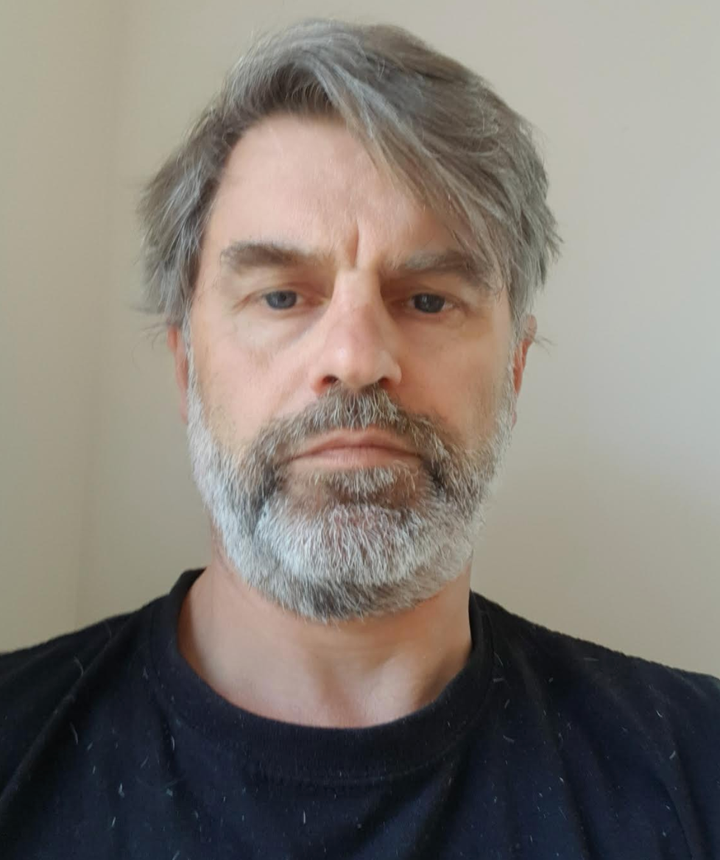 Kevin likened people putting themselves forward for vaccine trials to being "like World War I when people had to volunteer first" and said "People have to be prepared to put their lives on the line for the greater good."
He said: "My attitude was that I am 57, so if someone is going to go into the firing line, it is better for it to be someone who has already had a good proportion of their life.
"Normally, vaccine trials take years, but we don't have time when it comes to this virus and we are in completely uncharted territory."
Kevin has been told he is just outside the age group and geographical area for the Oxford trial but he is still willing to take part if they extend their criteria or if there are other vaccine trials.
"Our society is very fragile at the moment and I can't see a good outcome unless a vaccine is successfully developed quickly to fight this virus."
Wanting to give something back to society is the reason why 47-year-old Mandy Culley has applied to take part in a coronavirus vaccine trial.
The mum-of-four and grandmother-of-three told HuffPost UK that she hasn't had an opportunity to give something back and said "that is what humanity should be about.
"Putting myself forward for the coronavirus vaccine trial is my way of putting something back into the country and the world.""
Mandy, who lives in Peterborough, said that when she was at school, she was bullied and for the last couple of years of her school life, she retaliated and "was made an example of and expelled at 16."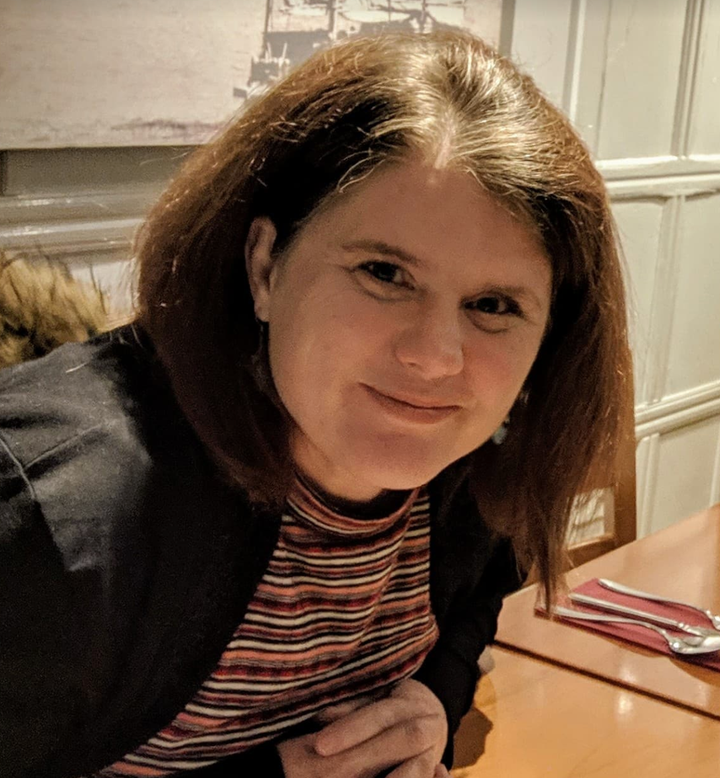 Mandy, who is now a manager at a decorating centre, said: "I began working in a factory with my dad and always felt I could do more in my life than this."
She says the experiences she went on to have in life made her realise the value of those in society who help others.
Three of Mandy's children were born premature and spent the early part of their life in the special care baby unit, while another had to stay in hospital for some time after suffering an umbilical infection.
Her eldest daughter was diagnosed with ADHD at the age of five, and a speech and language disorder, and is on the autism spectrum.
"From going through all this, I have seen what others do to help people and what a difference it makes." she told HuffPost UK.
"I have lived quite a narrow life and even though I wanted to give something back, I had never had that opportunity.
"To me, helping others and making people happy, even in a minor way, is very important and is what humanity should be about.
"We take things like the flu vaccine for granted but back in the day, that would have needed human trials.
"Putting myself forward for the coronavirus vaccine trial is my way of putting something back into the country and the world."
Mandy is waiting to hear if she is accepted on the trial and meets their criteria. She says that although she knows there are minimal risks, that doesn't faze her.
"I know there is a slight chance of something going wrong as there is with all trials.
"There are risks with everything. But the potential positives of this trial far outweigh the negatives."
The Oxford vaccine trial aims to provide valuable information on safety aspects of the vaccine and its ability to generate good immune responses against the virus.
It is made from the ChAdOx1 virus which is a weakened version of a common cold virus that causes infections in chimpanzees, that has been genetically changed so that it is impossible for it to grow in humans.
Vaccines made from the ChAdOx1 virus have been shown to be safe and well tolerated, although they can cause temporary side effects, such as a temperature, headache or sore arm.
The main focus of the study is to find out if this vaccine is going to work against Covid-19, if it won't cause unacceptable side effects and if it induces good immune responses.
Professor Sarah Gilbert, who is leading the team, said she is optimistic about the chances of success.
She said: "Personally, I'm very optimistic it's going to work. Formally, we are testing it in an efficacy setting.
"There's absolutely no suggestion we're going to start using this vaccine in a wider population before we've demonstrated that it actually works and stops getting people infected with coronavirus."