A council vote which could have sunk Chris Grayling's plan to run no-deal Brexit ferries from Ramsgate has been pulled at the last minute.
The transport secretary handed Seaborne Freight, a company with no ships, a £13.8m contract to lay on Channel crossings to relieve pressure on Dover if the UK leaves the EU without a deal on March 29.
The project was is in danger of collapsing as Thanet District Council was set to approve swingeing budget cuts to the port of Ramsgate.
However, the vote on cuts of £730,000 scheduled for Thursday night has been delayed for up to 10 days.
Local campaigners claim the deferred vote was at the behest of the Department of Transport (DfT) and Grayling.
But a Whitehall source insisted it was "due to ongoing commercial negotiations" with the council, Seaborne and backers, the DfT, and other potential shipping operators, including industry giants Brittany Ferries and DFDS, who have already been contracted to run similar operations at others ports in the UK.
An industry source however said they were very sceptical that big firms would step in to run ferries at Ramsgate.
The source said: "The increase in services offered by DFDS and Brittany have only been offered because they place limited actual additional consideration on the operations of those companies.
"Asking them to provide services to Ramsgate is very different and I would be surprised that they would take that seriously."
The threat to Grayling's plan prompted Labour to accuse the cabinet minister of "incompetence on an epic scale".
Shadow transport secretary Andy McDonald added: "Following the news that the government has reopened talks with other ferry operators it's clear that the Seaborne debacle is now becoming a farce.
"It comes after the unprecedented step of a cabinet minister intervening in the budgetary affairs of a district council in an attempt to save face.
"Earlier this week we learned that Chris Grayling has been banned from Calais because of his personal conduct and it also emerged that taxpayers face a legal bill of at least £800,000 to fight anti-competitive charges from Eurotunnel because of Grayling's decision to award the contract to Seaborne Freight.
"I'm increasingly concerned at the shambolic and uncoordinated approach to Brexit contingency planning by the transport secretary. I will be looking for answers from him in parliament next week."
The transport secretary has already faced fierce criticism for giving the contract to Seaborne, a company which last month admitted error after apparently copying and pasting the terms and conditions section of its website from a takeaway delivery outlet.
The mayor of Ostend, at the Belgian end of the planned crossing, has also said it would be impossible to have a new service up and running by the end of March.
Earlier, the DfT said it continues to have "conversations" with the council, among other organisations, "over any plans to re-establish ferry services at the port of Ramsgate".
The Ramsgate Action Group, which has been campaigning against the Seaborne plan, had said it was now "dead in the water" unless the DfT stepped in.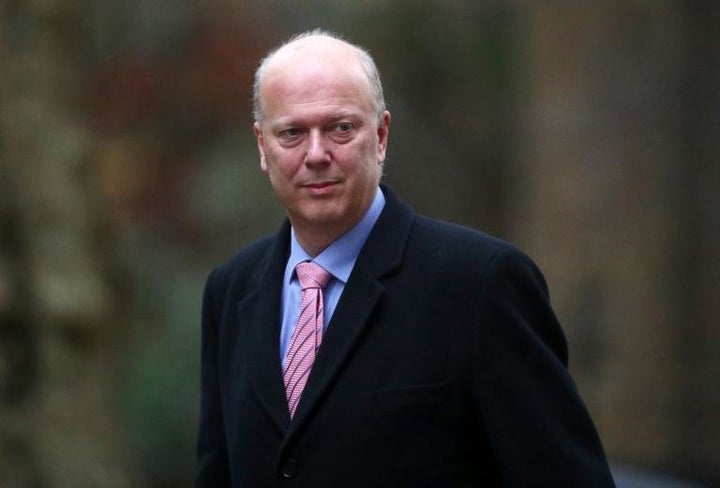 Officials had hoped extra ferries from the port – which last ran a regular ferry service to Europe in 2013 – would help cut down delays in Dover if more border checks on goods and passengers are imposed in a no-deal Brexit.
Using this service would also send traffic away from the M20, which will see work begin this Saturday to turn it into an emergency lorry park if there is a backlog of queues to Dover.
Before the vote was pulled, a Thanet District Council council spokeswoman confirmed that "discussions are ongoing" with the DfT but warned the cuts would have to go ahead if another funding plan does not materialise.
She said: "Thanet District Council is due to approve its proposed budget for 2019-20 at a full council meeting tonight.
"In order to meet its statutory obligations to deliver a balanced budget, the council has identified that savings of £730,000 will be required at the Port of Ramsgate.
"Discussions are continuing with the Department for Transport in respect of Ramsgate port to support Brexit resilience.
"Any new service out of the port would have to, as a minimum, generate the level of income required to balance the budget.
"Should arrangements not be finalised, the council will be required to make the cost savings identified."
Seaborne Freight has been contacted for comment.