Courtney Act's new reality show 'The Bi Life' has been widely praised for helping break down stereotypes around bisexual people.
The E! series sees a a group of single members of the bi community going out on dates while living together in a Spanish villa, and has been hailed as an educational 'Love Island'.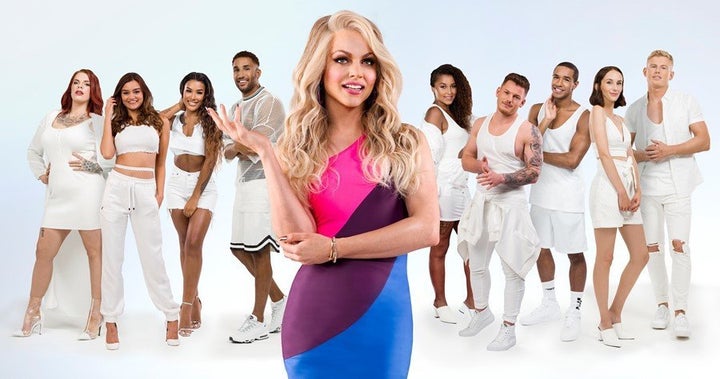 The first episode of 'The Bi Life', which aired on Thursday, saw viewers introduced to the daters, including former 'Survival Of The Fittest' contestant Ryan Cleary, before some of them were sent on their first dates.
As well as dating, the show also featured honest and frank chats about the bisexual experience, with participants discussing how under-represented and misunderstood their sexuality is in society.
On social media, the show was praised for promoting bi-visibility and helping to dispel common misconceptions about bisexuality, claiming it is finally bringing something to the table that other dating shows haven't before.
Former 'Celebrity Big Brother' winner and 'RuPaul's Drag Race' finalist Courtney broke down the importance of the show in a recent interview with Gay Times, saying: "'The Bi Life' will show many stories. I think that people will find some of those stereotypes, maybe some people are greedy, maybe some people are using bisexual as a transition, but not all of them are. Therefore, there's all these different experiences and people will get to see same sex and different sex attractions and relationships and experiences.
"Bisexual people make up the largest percent of the LGBTQ community, but they're the least represented, and so I think it's really cool that there's a group of people in this house who are just real people going on dates. There's so much visibility for trans people, for gay men and lesbians, but there's still not a lot for bisexual people."
However, Courtney actually missed out on being able to watch the first episode after she realised she didn't have the right subscription on her TV package to receive E!.
Tweeting a picture of an error message on her TV, she tweeted: "When you forget to check if your TV package has the channel you are hosting your first ever TV show on so you can watch it live and celebrate."
Useful websites and helplines: