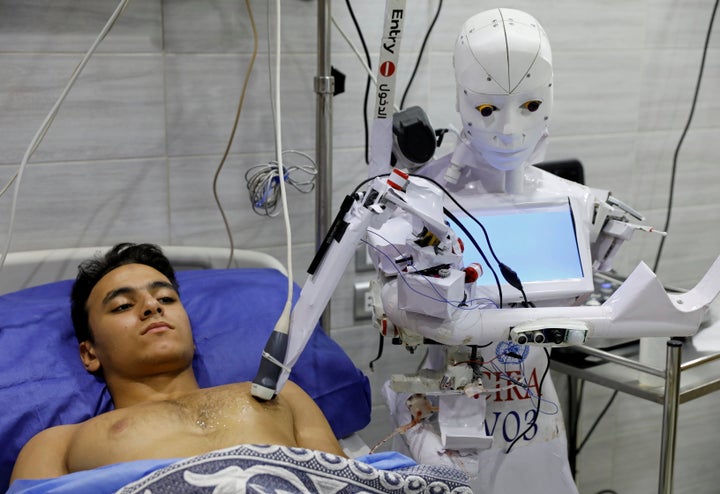 Introducing Cira 3: a rather scary-looking, remote-controlled robot designed to run a series tests on suspected Covid-19 patients.
The robot is reportedly being trialled to test people for SARS-CoV-2, the virus that causes Covid-19. It can also take people's temperatures and tell them to wear masks at the hospital in Tanta, Egypt, where it's based.
(And if that robot came rolling down the corridor and told you to wear a mask, let's face it, you would.)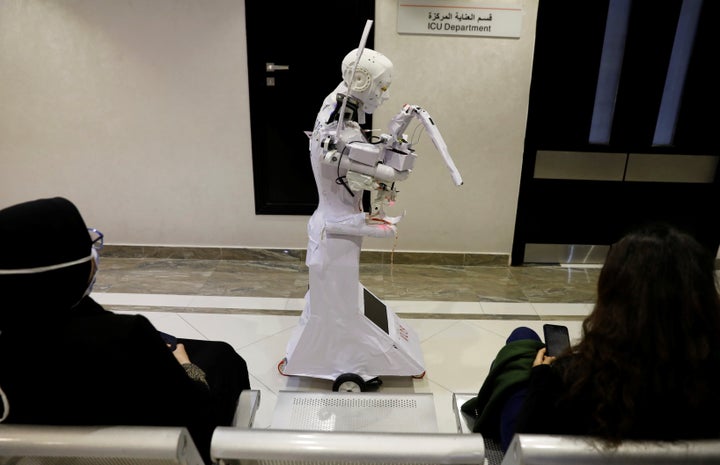 Cira 3 has a human-shaped head with bulging eyes, and a computer where its chest would be (if it were human) – this displays people's test results.
It has wheels so it can move around the hospital and various attachments to help take extra readings of people's health. It can take blood tests, and perform heart scans and X-rays.
The designer of the robot, Mahmoud el-Komy, hopes his invention can help limit people's exposure to infection and prevent the transmission of the virus in Egypt, which is currently facing a second wave.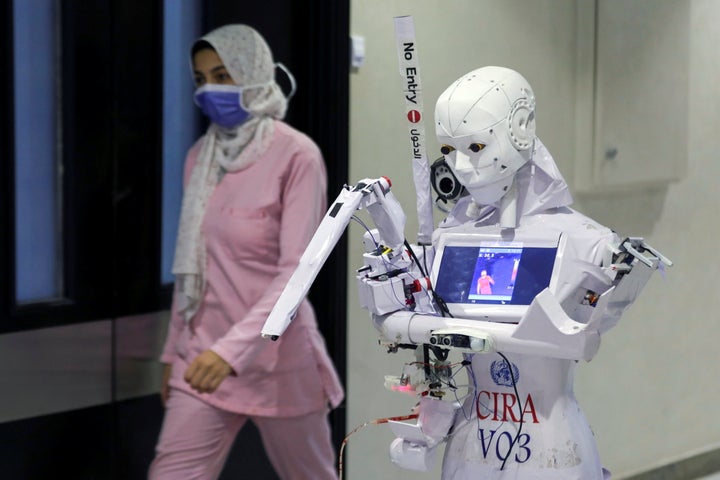 El-Komy told Reuters: "I tried to make the robot seem more human, so that the patient doesn't fear it. So they don't feel like a box is walking in on them.
"There has been a positive response from patients. They saw the robot and weren't afraid. On the contrary, there is more trust in this because the robot is more precise than humans."