The chief executive of Credit Suisse has laid the blame for the Brexit vote at the feet of Britain's "chronic lack of investment in education".
Tidjane Thiam was remarking on the country's decision to leave the European Union as voted for by a majority of 52%, during a business conference in France.
Thiam also said he was shocked at the high levels of inequality in the country, particularly after visiting a school in Tower Hamlets, where he was told around half the pupils only ate once a day.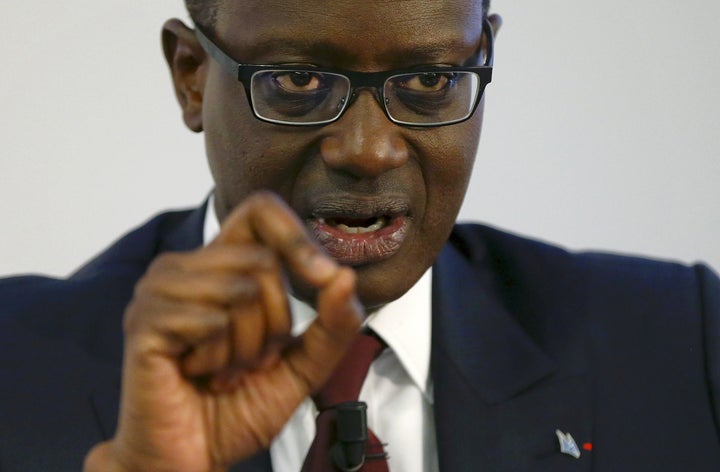 The banker believes the solution lies in a more redistributive tax system – even if that meant raising taxes – to ensure those who have lost out to globalization are not left feeling disenfranchised.
"It's all well and good to have big signs and protest against the 'Leave' vote. But it would be another story if you started having a discussion about creating more solidarity."
He added that those with the lowest levels of education were most likely to back Brexit, summing up: "That's the price paid for a chronic lack of investment in education.
"Something must be done at the national level so there aren't so many people left behind that the result of a national, democratic vote gives a result which is bad for the country in the medium term."
Years of austerity coupled with mass immigration have kindled resentment, particularly among the white working class, against elites in London - and by extension the EU's headquarters in Brussels seen as responsible for an influx of Europeans to Britain.
Despite a growing income gap, a Credit Suisse report found that the number of million-dollar-wealth households rose 30 percent between 2013 and 2014 alone.
The outcome was also a sombre reminder that the capital, where votes were strongly skewed toward remain, is at odds with much of the rest of the country.
The city's economy, strongly linked to international trade and banking, is now expected to take a hit as markets face years of uncertainty over Britain's ties with Europe.
In February Thiam proposed that its board make a "significant" cut to his bonus after the Swiss bank posted disappointing earnings and announced 4,000 job cuts.
An email from Credit Suisse's press office said he proposed the biggest cut among the bank's management team because "I cannot demand sacrifices from others and not make any myself.''