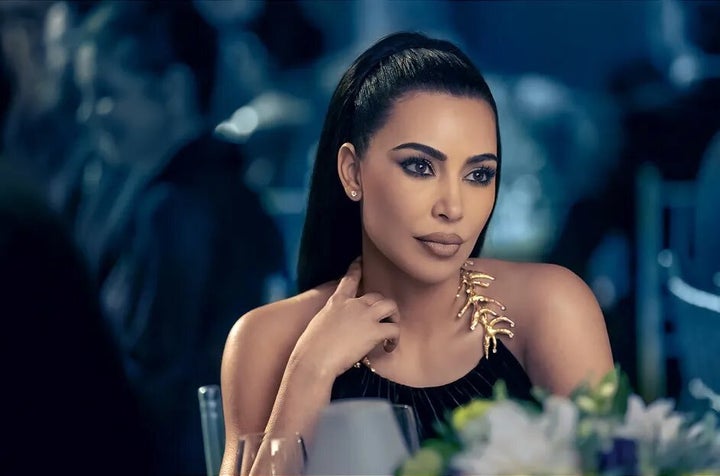 The new season of American Horror Story debuted in the US last night, but let's be honest, there's only one member of the cast you really want to hear about.
Kim was first announced to be joining the cast of American Horror Story: Delicate in the spring, and the decision was met with something of a backlash due to the reality star and lawyer-in-training's extremely limited acting experience.
The show was met with even more controversy when it continued filming in New York despite the writers' strike, only to be then halted when the actors' union also took action in the US, meaning the season will be split into two.
The first episode aired across the pond in the US on Wednesday, and while it doesn't exactly sound like Kim will be giving Meryl Streep sleepless nights, critics did seem to be impressed with her output overall.
In fact, she's been hailed as one of the best parts of the show.
USA Today's review claimed that one of the "few times the premiere episode has a pulse come when Kardashian is onscreen".
"Yes, Kardashian's acting skills may be more People's Choice than Emmy-worthy. But like American Horror Story alums Jessica Lange and Lady Gaga before her, she's the only one so far to deliver on the season's high-camp potential. And for that, we thank you, Kim," the review continued. "You're doing amazing, sweetie."
Meanwhile, The Daily Beast agreed that Kim's portrayal of publicist Siobhan is "far and away the best part of AHS: Delicate".
"Just because the role of Siobhan seems tailored for her doesn't necessarily mean that Kardashian hit all of the right beats and intonations to make this a real performance, instead of a stilted showcase from a woman looking like a deer in headlights," they claimed. "But she's come a long way from the days of guest appearances on 90210 and Drop Dead Diva."
Hailing Kim's "star quality" and "confidence", the Daily Beast's critic joked: "Hell, she seems more natural in AHS: Delicate than she does in a good chunk of The Kardashians."
Even Deadline praised Kim's performance, claiming she's "perfect for the part" that's more than a little reminiscent of her famous mother and mom-ager.
"Everyone calm down, it's not like Kim is playing Portia in Shakespeare's The Merchant of Venice," they added.
Meanwhile, over on X (formerly known as Twitter), viewers were also enjoying watching Kim K doing her thing – even if they couldn't help but draw comparisons between the reality star and her famous mum Kris Jenner:
A UK release date for American Horror Story: Delicate is yet to be confirmed. However, recent seasons have debuted on Disney+ after airing in the States, which it's expected will be the case this time around.