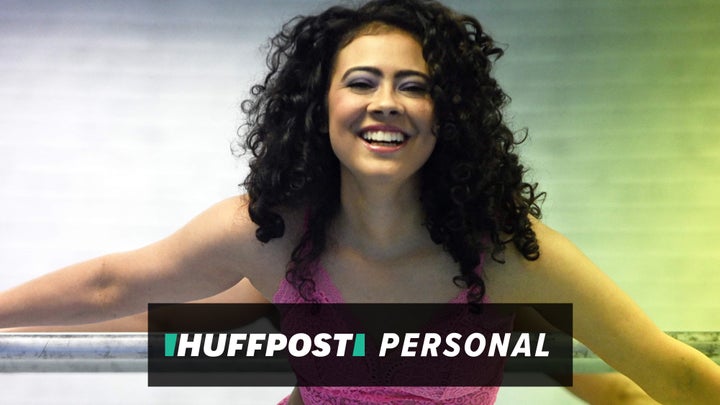 When you're a model, body confidence is really important – you're out there showing the world who you are. When you're carrying scars like me, being honest about your body means even more.
The operation that gave me these scars saved my life, but it changed everything. Back then, my Crohn's disease was making me so ill that I lost a lot of weight – at one point I only weighed five stone. My condition was causing my body to attack itself. I was in full-time dance training but the pain was getting worse and worse, causing me to take more time off to the point even the teachers started making comments. Every time I ate I was sick, and when some people began to say that I was anorexic, it really got me. This wasn't how my dancing and modelling career was supposed to be going.
Up to that point, I'd been following my dreams. I was signed up with a great modelling agency working with household names like Adidas, Merrell, Specsavers and the National Lottery. People all over the country were seeing my photographs, and I was excited to be travelling abroad for shoots in Europe. I tried to ignore the illness as best I could and follow my dreams, but secretly I was crying inside and had to act like everything was fine even though the pain was horrendous.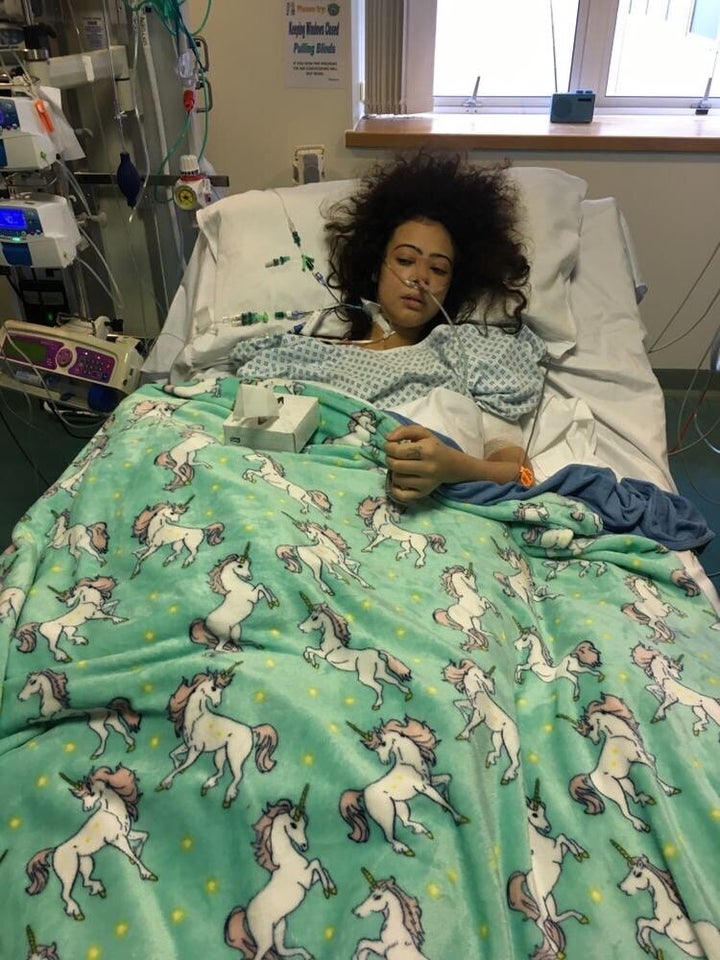 Then one day it became too much. I was home on the sofa, crying in agony. It was the worst pain I'd had in a long while. I collapsed three times, and the last time when I was on the way to the bathroom I didn't get up. When I came round I couldn't see a thing – I had gone temporarily blind and was in a real state of confusion.
I was rushed to hospital, where I learned I had sepsis and kidney failure. I had to have surgery, but at first I said no – I can't even stand the sight of needles, let alone the idea of being operated on. That changed when the nurse told me: "if you don't have this operation you will die."
To save my life, doctors removed a large part of my small intestine, which meant I had to have a stoma bag fitted. They said I would be able to have a reversal in 6-12 months, so I tried to stay positive. It wasn't easy though. The bag might be gone one day, but I still knew I would have scars for the rest of my life. At that point, nothing mattered, I didn't care if I lived or died. Part of me wished I didn't come back that day on the operating table. Selfish I know, but I was just heartbroken. I couldn't even look at the scars I was so disgusted.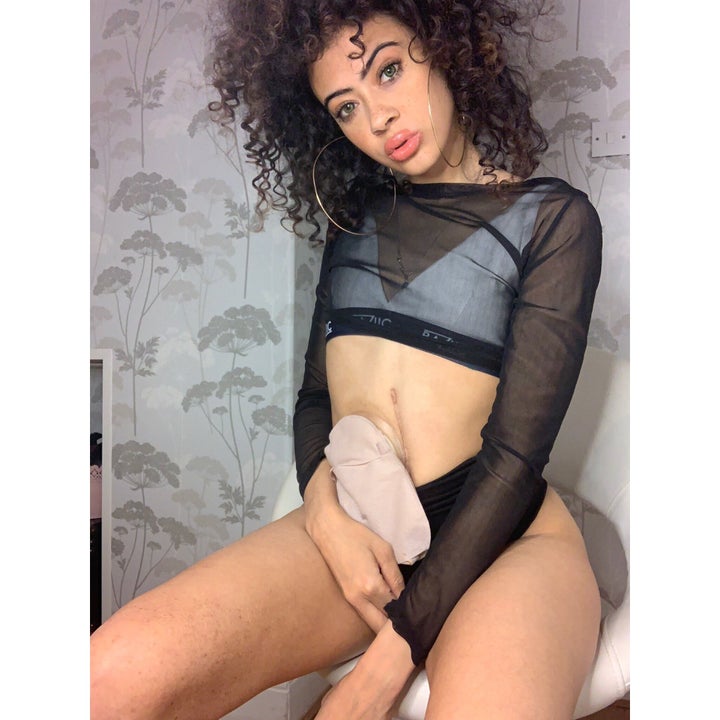 It took a while to feel well enough – and brave enough – to start modelling again. When I did my first shoot, other models boosted my confidence by sticking stoma bags on to themselves so I wouldn't feel too different to them. I was so touched that my fellow models were okay to do that with me. I had felt alone and isolated, but in that moment I was so grateful. I will always be thankful to them.
One person who couldn't adjust, however, was my ex-boyfriend. When I got my bag, things changed between us – he said some awful things, but it made me more determined to get out there and stand up for myself and who I am. I wanted to show that I shouldn't stop modelling just because of this disease that wasn't my 'fault' in the first place.
And so with understanding and supportive friends and family around me, I've been able to stand up for what I believe in and tell people about Crohn's. I don't want other people to hide away and feel ashamed, as so many people do. It's really sad that people don't feel able to talk about what they go through with Crohn's disease, but worse than that, it can make living with it much, much worse.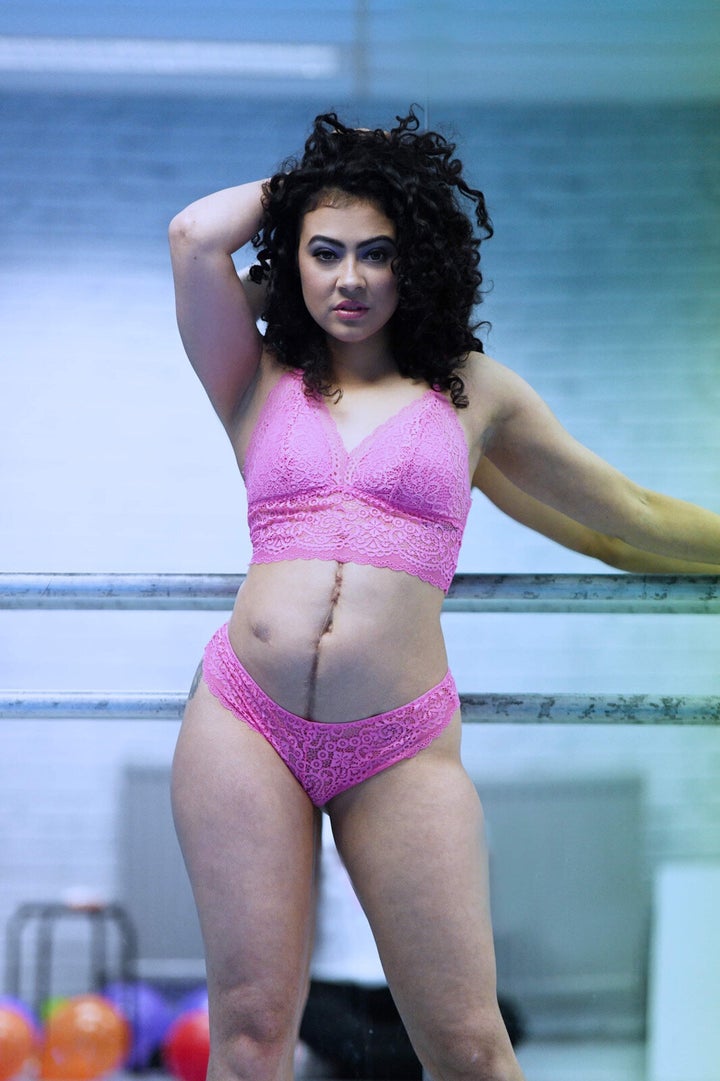 Having people around you that understand is so important – it's only once they understand what life is like in your shoes that they can properly be there for you. When people hear my story they realise how severe this disease can be – but they don't always understand what it's like day-to-day. I have to be careful about what I eat, sometimes I have to cancel plans without notice, and I am always tired. All of this can really affect how you feel and sometimes I just need to hibernate in my room.
Knowing that people understand what you're going through really helps to manage this disease. I want other people to talk about it and understand what people are going through, so they can be more open about it. This condition is never going away, but with good people there beside me I know I'm not going through it alone.
Natalie-Amber is a model living with Crohn's disease. In My Shoes is new app by Crohn's & Colitis UK and Takeda UK, which offers users a 'day in the life' experience of living with chronic illness. For more information, click here.