"Lockdown has completely eradicated our ability to make income," says Luna, 28, from London, sex worker and organiser of the Cybertease digital strip club. "As in-person sex workers, our work relies on various degrees of contact and being physically present, both of which are impossible during the lockdown."
Sex workers have been disproportionately impacted, Luna adds. Not only are they unable to perform, but their work is not subsidised by the government.
"A wide variety of in-person sex workers have been subjected to a situation where they are no longer able to provide income for themselves, their families or dependents," says Luna. This is why she set up Cybertease, spotting an opportunity to exploit lockdown to raise awareness of issues that doggedly persist sex work – as well as provide much-needed income for performers.
Cybertease rallies against the discrimination and exploitation that pervade the workplace for sex workers, Luna says. Its events also campaign against poor physical working conditions and a lack of unionisation in the sector – and aim to debunk some of the misconceptions prevalent about sex work.
"A job is a job. Work is work. This is capitalism and we all must survive."
One myth is that all sex workers enjoy their work (or really, really don't). This, Luna says, is clearly not true. While some view the job creatively, for others it is just that – a job. "Workers are not expected to find every aspect of their industry liberating in order to participate in it," says Luna of other sectors.
"A job is a job. Work is work. This is capitalism and we all must survive. This is not to suggest that many of us do not enjoy what we do, but it should not be considered a prerequisite for our labour to be taken seriously."
As Luna describes it, sex workers enter the industry for the same diversity of reasons they might arrive at any other job – "as a means of utilising their skill set, as a means of creative expression, as a job with flexible working hours that they may perform around other commitments such as studying, caring, parenting – or due to a lack of other work in their area."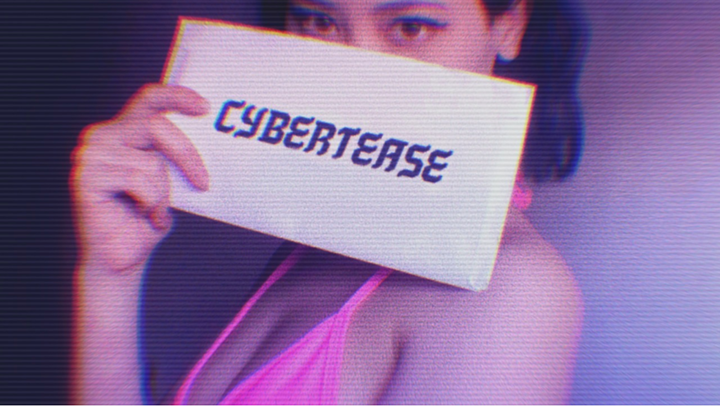 The flexibility of digital sex work has particularly suited lockdown, says Luna, one of 10 performers who formed the Cybertease collective, all of them members of the UK-based United Union of Sex Workers.
The club night runs roughly ever two weeks, typically mid-week, and users can purchase performances ranging from a £5 spank to £10 oil pour and bra removal for £20. For £50, users can watch a performer shower. There are specials – on Wednesday July 1, the performance will be Y2K themed.
Cash is divvied out fairly between those performing and the stage hands that run around behind the camera preparing equipment – and audience members have the option of paying for a public show or booking a private slot.
The audience comprises a diverse mix of people – "activists, queer couples, heterosexual couples, singles, along with strip club regulars," says Luna. "Everyone is welcome as long as they obey our safer spaces policy."
Cybertease also opens its doors to anyone who doesn't feel comfortable or welcome at a physical strip club – in Luna's words "due to heteronormative conditions and access restrictions, imposed by mainstream and commercial club management and owners."
This is reflected in recruitment. The club currently has an open call for "all bodies, genders and sexualities; all backgrounds and identities; all abilities and ages (18+); and all global (+ intergalactic) locations."
Retired sex workers – or those on a break – are also invited to get in touch.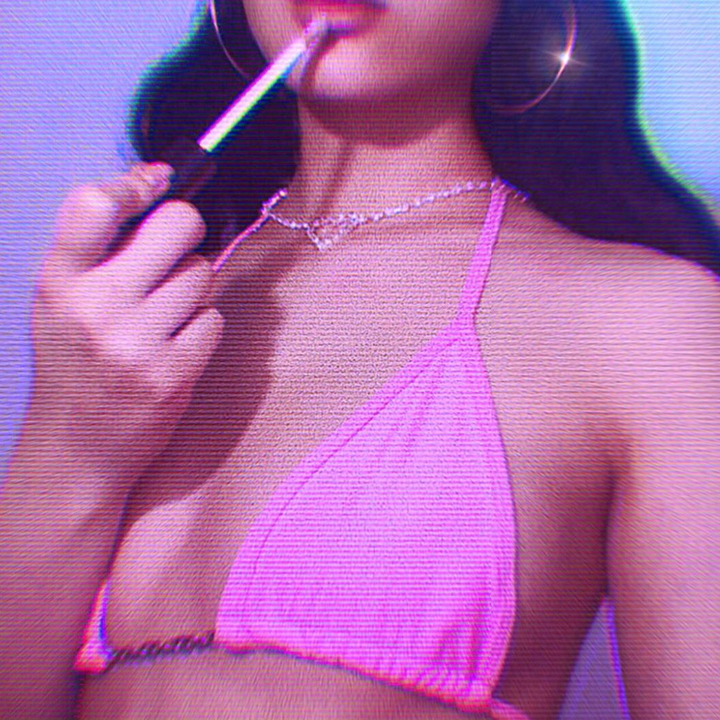 Performers don't see, converse with or "consciously monitor" the audience that trickles through its virtual doors, but the collective are keen to stress this is merely what works best digitally, rather than being for the benefit of performers. Their priority is promoting sex worker rights – not a discourse of empowerment.
"Management within the sex industry actively tries to promote infighting and competition between workers in an attempt to weaken our collective power and increase their profits," Luna says. "We refuse to let this happen and urge all workers marginalised or otherwise to stand together against corporate greed at the expense of the employees' wellbeing."
Beyond the obvious financial need for work during the pandemic, Cybertease was created as "a virtual space that embodies the kind of strip club the union is fighting to see in the physical world," says Luna, "one that observes and respects its workers' rights. It's a beautiful and powerful fusion of sexual titillation, skilled performance, and political passion."
Or as Cybertease's Twitter account puts it, the perfect combination of "live erotic dance, sensual performance and smoking hot socialist politics."