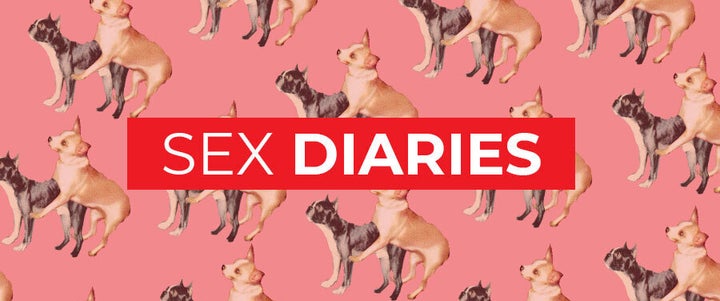 Sex Diaries is a weekly series on HuffPost UK that asks readers to share their sex lives: to talk about the sex they're having (or not). Interested in anonymously sharing your story? Email sophie.gallagher@huffpost.com
As a single mum, I really struggle to find work that fits around my one-year-old daughter. I left university with a 2.1 degree in law and thought I was set up for life. But there weren't many jobs and the competition was fierce – I didn't have enough experience to get past the interviews. So I ended up doing bar work and waitressing. Then I found out I was pregnant.
Once I had my daughter, the part-time jobs I'd been doing didn't work anymore. They might ask for 15 hours a week but then required you to be fully flexible and it's just not possible when you're on your own with a young child. I could have put her in childcare but it would have cost me £250 per week on the shifts they offered – which would leave me with £50-£60. I really struggled money wise.
Then I read an article in a magazine about being a cam girl, about how much money this girl was making – and it sounded great. I've always been quite a sexual person but without much of a sex life because I don't have the time. I thought: cam work sounds fun and if it doesn't work out, it doesn't work out.
I started four months ago and now, when my one-year-old goes to bed I'll get ready and be online for half nine. Men get in contact with me via a video messaging platform – they can see me but I can't see them. Sometimes, if they're lonely, they just want a chat; other times they want me to strip, use toys, dance, all sorts of things. It's a conversation figuring out what they're looking for and if you're happy to do it. I'll usually log off around one in the morning.
Men pay for my services per minute. It starts with a group rate where I'll speak to three or four people at the same time but then individuals can choose to pay the higher rate and take me into a private session. In the group there's usually a lot of small talk. Someone may ask: are you into this? Domination is something I also get asked about a lot.
"The last time I had sex in real life was about three months ago – I rarely get a child-free night."
I rarely get approached by men when I'm out. Maybe they feel shy (they're not shy on cam). The last time I had sex in real life was about three months ago – I rarely get a child-free night and when I do I'm more interested in catching up with friends over drinks. I'm not on dating apps either – I used them in the past and hated them. I actually found there were more idiots on the apps than on cam. At least with this we're all clear about what they want – men on cam don't pretend to want commitment.
When I go on cam I have a different persona. I'm actually a really shy person and suffer with social anxiety but on cam I'm acting, it's not my real personality. I don't have a problem selling my sexuality as long as I'm comfortable, but there are quite a few things I won't do on camera – I'm vanilla compared to others. I'm not really one to get into more outrageous requests. I also never meet face to face, whereas other girls do offer regular customers meet-ups – and earn more.
I'll normally work four or five nights a week. Some nights are busy and I can be earning around £50-£100, or up to £250 on a Saturday. That's good money to be at home near my daughter. But there are some nights where I'll earn nothing. It takes a while to build up your business and I've still got a lot to learn.
Only my best friend knows I do it – my family and others in my life don't. Some of them would be unhappy, so it's easier not to share. At the end of the day, if they did find out, no one could blame my motivations. I don't want to be rummaging around for pennies, that's not the life I want. I've been able to start saving for a deposit for a house. Hopefully this time next year we will be buying rather than renting. And it's not something I'm planning on doing forever.
As told to Sophie Gallagher