A dad decided to find out what it is like to carry around the weight of a full-term baby on his belly during a workout.
Milchuck Blake, from Virginia, US, strapped a huge medicine ball to his front and did a full-on crossfit session with burpees, push-ups and spinning.
"Being a good sport feeling how he's made his wife feel for the past few months," the gym sharing his video wrote in the caption.
"Congrats on your soon-to-be new addition."
Blake's wife was also in the gym during the recording watching her husband sweat, huff and puff to make it through to the end.
"How does that feel?" the gym instructor asked him.
"It does not feel good," he replied.
When sharing the video to his own Instagram account, Blake wrote: "My wife is a badass and still hitting the gym, figured I could be a good sport and see what it's like," with the hashtag #noteasy.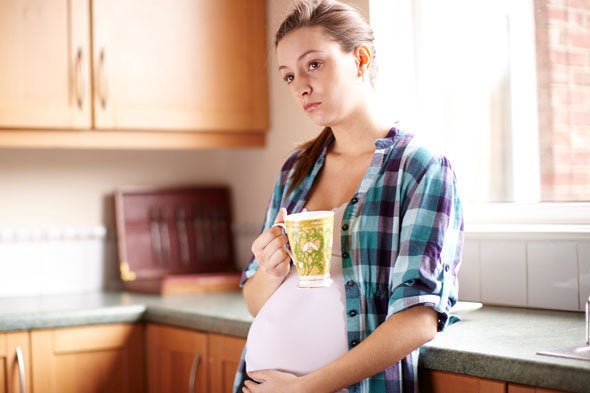 Pregnancy worries and words of comfort