The former Aston Villa footballer died 90 minutes after police were called to his parents' property in Shropshire in the early hours of Monday morning.
The 48-year-old was described as being in a "manic state" before being hit by a stun gun in the street where he grew up in the Trench area of Telford.
According to relatives Atkinson was suffering from a number of health issues and had a weak heart when he was hit by the weapon at about 1.30am.
Atkinson's brother said he threatened to kill their 85-year-old father before police arrived.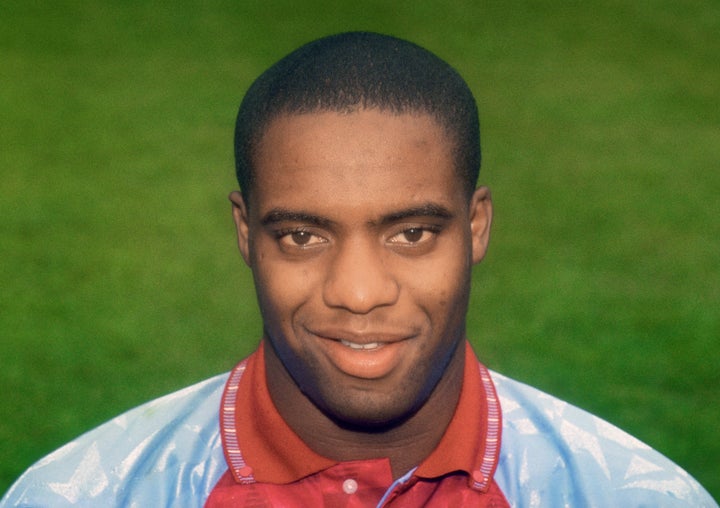 The retired sportsman went into cardiac arrest in an ambulance on his way to hospital and medics were unable to save him.
Campaigners have raised concerns about the safety of stun guns and called for restrictions on their use until more is known about the risks.
Sophie Khan, a lawyer specialising in Taser injuries questioned the need for them in the UK.
Speaking to BBC Radio 4's Today programme on Tuesday, Khan said: "There should be a life threatening incident before the Taser should be used.
"If, in this instance, there was no knife or weapon or any gun, or any threat to the officer which they couldn't deal with in the conventional ways, then the Taser should not have been used in these circumstances.
"So the Taser shouldn't have been used on this occasion."
Khan said that Tasers automatically fire for five seconds, but there are cases in the US and Canada where triggers were held for 30 and 40 seconds, resulting in fatalities.
According to some reports, Atkinson was tasered four or five times by officers.
"If the man has been tasered three times that is excessive use of force and that is probably the reason why he subsequently died," Khan said.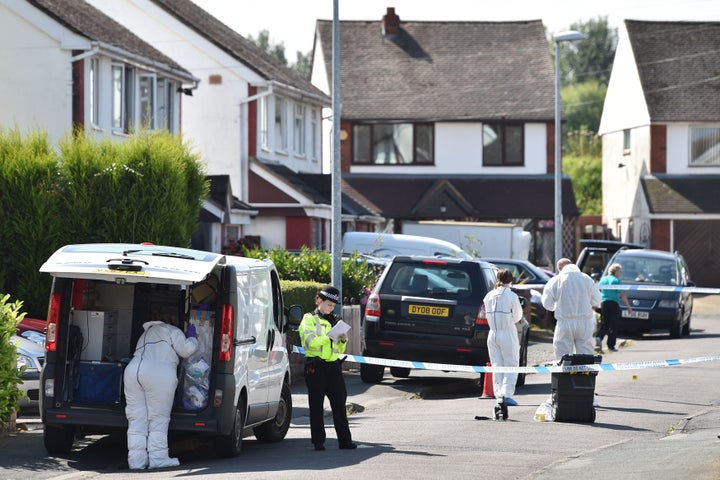 Police use of Tasers, which are intended as a non-lethal weapon, went up slightly last year with 10,329 uses by forces in England and Wales, a 2% rise on the previous year.
However, of those, 19% (1,921) were discharges; a decrease of 3% from the previous year.
The death is now under investigation by the Independent Police Complaints Commission (IPCC), the police watchdog who investigate all instances when a Taser is used.
Questioning the necessity of Tasers, Khan said: "Do we need it when we have other ways of detaining individuals?
"We are not a country where gun crime is prevalent. We don't have those issues that America has or the different countries have.
"Do we need another gun to detain people and I would say that we don't, especially when there are deaths following on from those Tasers."
The police officer who tasered Atkinson was not wearing a body camera to record the incident, investigators have said.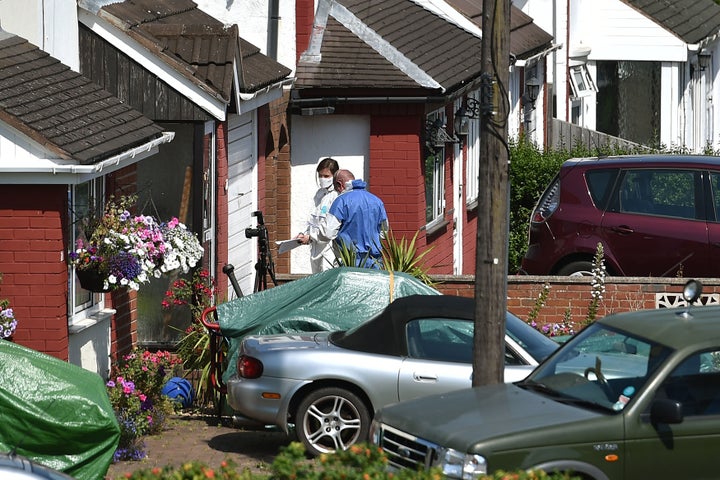 Atkinson's brother, Kenroy, 53, told The Sun the ex-Premier League star had undergone dialysis for kidney failure and was "not in his right mind".
He said his brother had attacked their 85-year-old father, Ernest, at his home on Monday before police were called to the scene.
"My brother had lost it. He was in a manic state and depressed - out of his mind and ranting. He had a tube in his shoulder for the dialysis and he had ripped it out and was covered in blood," he told the newspaper.
"He got Dad by the throat and said he was going to kill him. He told Dad he had already killed me, our brother Paul and sister Elaine and he had come for him. He was not in his right mind.
"We are all devastated. Our family is heartbroken."
On Monday Atkinson's nephew, Fabian, suggested officers would not have used the stun gun if they had known the ex-striker's medical history.
He said: "He had some health issues that he was trying to get through and that's why his heart was weak.
"When a Taser is deployed, as soon as a Taser is deployed, they need to automatically call an ambulance. How do they know the health of the guy or the girl that they are affecting?"
West Mercia Police said officers were called amid concerns "for the safety of an individual" and then deployed the stun guns.
Atkinson was a Premiership player, having signed with a number of clubs throughout his career, including Aston Villa, Manchester City, Ipswich Town and Sheffield Wednesday.
Atkinson's former friend and team-mate, Carlton Palmer, said he had struggled after his sporting career ended.
"It can be difficult for players when they finish and I know Dalian found it difficult," Palmer told Press Association Sport.
"When you finish as a footballer, all of a sudden at 34 or 35 you have no routine and no structure to your life, and that can be a major problem. It can be a very dangerous spiral and unfortunately that's what it was for Dalian."
Atkinson's death follows that of ex-soldier Spencer Beynon, who was tasered by police in Llanelli, South Wales, in June after stabbing a dog and then himself.
Popular in the Community