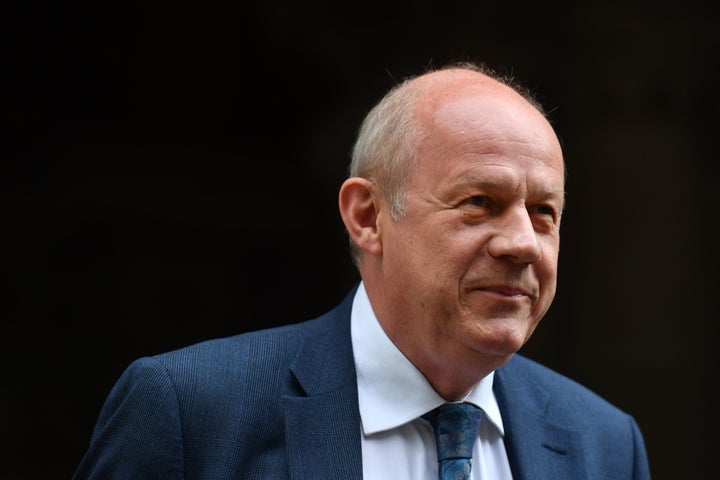 Tory MPs have urged one of Theresa May's closest colleagues to do more on housing and education to attract younger voters inspired by Jeremy Corbyn.
At a meeting of the party's backbench 1922 Committee, Cabinet Office Minister – and effective Deputy Prime Minister – Damian Green was asked what plans the party had to tap into this new electorate.
Housing was flagged up as an area where the Conservatives seemingly had little to offer during the General Election – particularly to renters, who tend to be younger people.
Changes to the school funding formula - which has now been ditched – was also raised, as MPs fed back to Green what they had picked up from voters.
Speaking after the meeting, one senior party source said: "Education came up on the doorstep more than health.
"It's an issue we usually fight Labour very hard on. Health is a bit different as they own that because of the historic hangover of the NHS."
One MP asked Green what the Tory plans were to tackle the housing crisis, and pointed out that it doesn't just affect 18 to 25-year-olds, but those in their 40s as well.
Another MP said the changes to the school funding formula was raised in the meeting, remarking: "It's always brought up."
Even those who benefitted from an increase could still see the actual money available fall because of a real-terms cut to funds up to 2020.
The policy had proved unpopular with many Tory MPs, who were set to see schools in their constituencies lose out.
As well as the policy offerings, the way party's message was delivered during the election was also called into question.
Labour and pro-Corbyn groups such as Momentum made use of social media campaigning to motivate voters.
According to Sam Jeffers, co-founder of analysis site Who Targets Me, Labour's social media adverts were shared more widely than the Conservatives.
The senior Tory source said: "We won the social media campaign in the 2015 election, but not this time.
"We need to sharpen our message."