James beat stiff competition from runner-up Wes Nelson in this year's live finale, and HuffPost UK was lucky enough to be there while the whole thing went down (seated behind the friends and family of Jason Gardiner, which meant best behaviour at all times).
Here's what we learned from our day at Dancing On Ice...
So first off, let's talk about the Dancing On Ice studio
Far from the glitz and glamour you might associate with a live primetime ITV show, the Dancing On Ice studio is a particularly unassuming one. Although it was initially filmed in the same area as shows like Strictly Come Dancing and Big Brother during its first run, when the show returned in 2018 it was rehoused in a purpose-built studio in Bovingdon.
As you approach the studio – the site of a former RAF airfield – there's nothing around to suggest there's anything remotely showbiz going on just a short walk away. Here's an image attendees are sent ahead of time to show them when they've arrived at the right place, to highlight what we mean...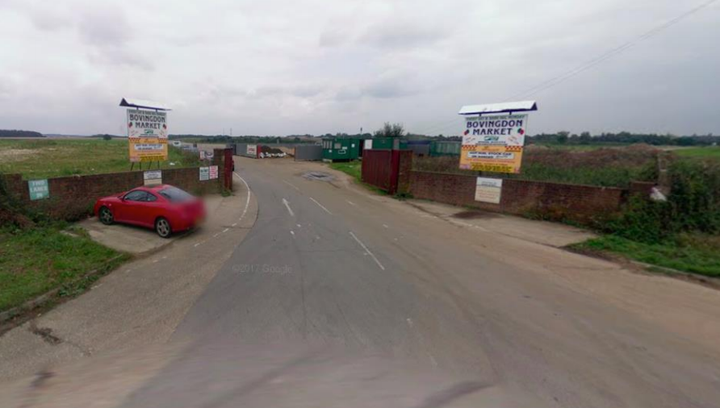 The rink itself is surprisingly teenie
Anyone who's been to see the taping of a studio-based TV show before will tell you how surprised they are at how small everything is, thanks to clever camera tricks that make everything seem more vast on screen. But the Dancing On Ice studio really does take the biscuit.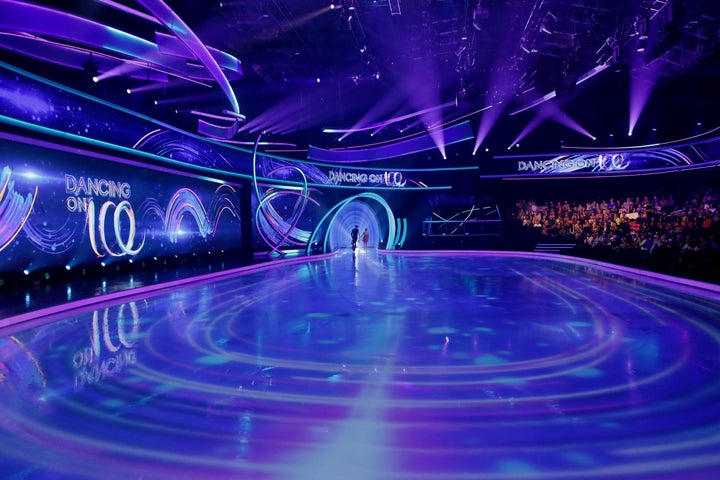 Despite what you might think having watched the show, there are only around 200 seats in the studio audience, largely due to the fact only one side of the rink actually has seats along it. So in fact, even though it was the complete opposite end of the ice rink, Gemma Collins' fall in front of the judges' table was only a stone's throw from the tunnel from which contestants emerge at the start of their routines.
The live show is only two hours, but the audience is needed for a *lot* longer than that
For a two-hour live broadcast, we took to our seats just after 4pm, and didn't leave the studio until a short while after James Jordan lifted his trophy at 8pm.
To keep the audience entertained, as is the case with most studio-based shows, Dancing On Ice has a warm-up man who is there to keep everyone's spirits up in the long period before the live show starts, but also pops up in ad breaks to chat to members of the crowd, tell dad jokes and, yes, lead everyone in a sing-a-long.
One memorable moment came in one of the ad breaks, where we found ourselves clapping along to Come On Eileen while people around us competed to have a packet of Haribo thrown in their direction (which might not sound like much but after going hours without food or a drink, we were happy when a few Cola Bottles came our way).
The highlight of the warm-up was the always-fabulous Didi Conn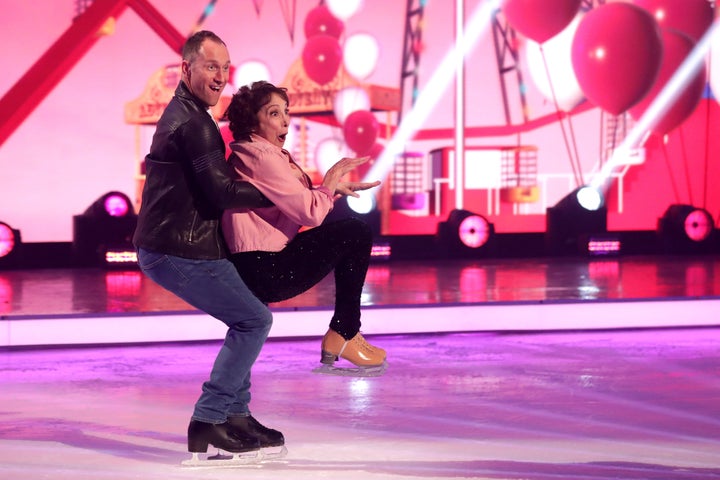 At one point during the warm-up, Didi stepped down from where the rest of the contestants were hanging out (more on that in a second), to lead the crowd in a Grease-inspired Hand Jive, which she later replicated on the ice.
Needless to say, it went down a storm.
The contestants gathered at the side of the ice a long while before the live show started
As it was the final, all of this year's contestants returned to the competition for one night only, taking to the rink for one last group performance, which saw them replicating their finest moment on the ice.
To help them get into the spirit, they were all seen at the side of the rink in a raised section more than an hour beforehand, laughing and joking together, as well as talking to members of the crowd.
That is, of course, apart from one celebrity, who didn't join the others until around 10 minutes before going live. We probably don't need to tell you which one that was, but she got a warm reception from the crowd and fellow contestants all the same.
Not everything you saw in the final went out live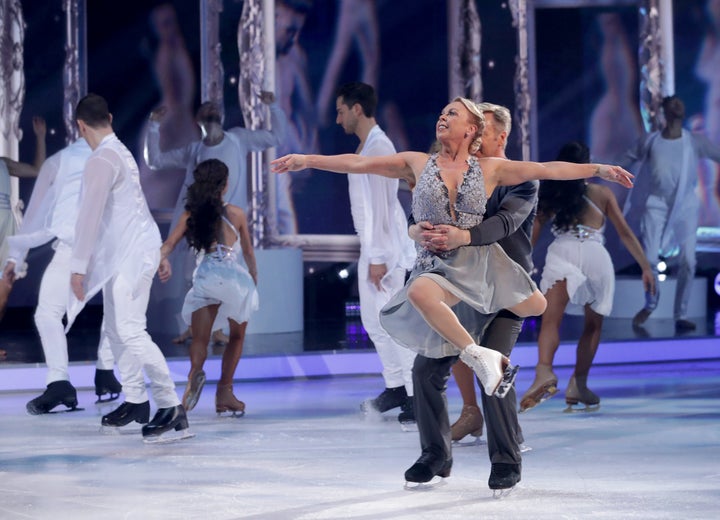 In the interest of saving time, the professionals and finalists' opening performance was actually recorded ahead of time, around an hour before the show went live. The number was filmed in two parts, with the three competing pairs' section being completed in one take, and the professionals filming their section twice, so they could really nail it.
Unfortunately, judges Torvill and Dean's performance with the Dancing On Ice pros was recorded a week earlier, which we were more than a little disappointed about. Instead, in one of the night's more odd moments, we were shown the performance on a big screen at the same time as it went out on ITV, with the audience asked to applaud and cheer along as if it were actually taking place in front of them.
At this point in time, the production team were putting together the platform on the ice where finalists James Jordan and Wes Nelson would find out who would be crowned winner.
There were a fair few celebrities in attendance
As well as John Barrowman, who was interviewed by Holly Willoughby and Phillip Schofield during the show, we spotted Paul Chuckle, past champion Beth Tweddle and former X Factor finalist Scarlett Lee in the crowd, as well as Ola Jordan and James Argent, who were there to support James and Gemma respectively.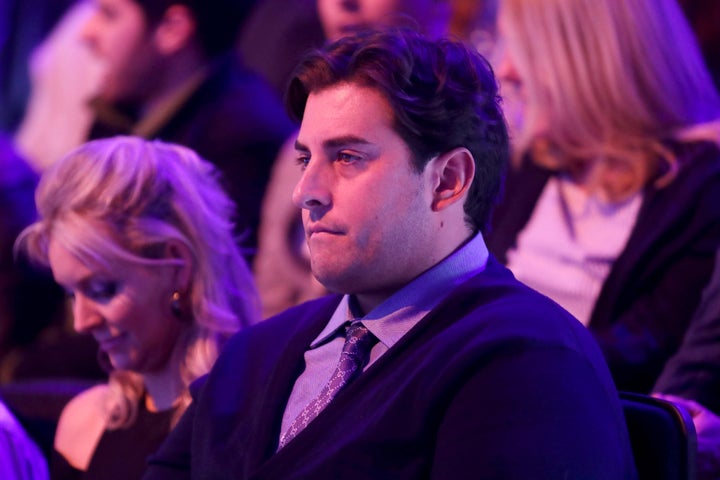 It was truly a star-studded affair.
We need to point out an unsung Dancing On Ice hero
If you've ever wondered how they manage some of those tricky camera shots on Dancing On Ice, it's thanks to one member of the production crew, who spends most of his time on the ice, wearing a full-body camera, who circles the couples while they're on the ice.
It's unfortunate that one of the show's most adept skaters never actually makes it on screen, so we're shouting him out now.
That ice is no joke, either
Dancing On Ice has a reputation as one of the more perilous reality shows out there, and that's no understatement.
In between performances, members of the production crew are seen checking the ice to look out for anything that might endanger the performers, including loose sequins and rhinestones or any cracks left by the previous pairs' ice skates.
Producers are keen to keep things as fair as possible
Despite what you might have read about reality TV producers having their "favourites", at Dancing On Ice they're actually keen to make sure everyone gets equal treatment and air time.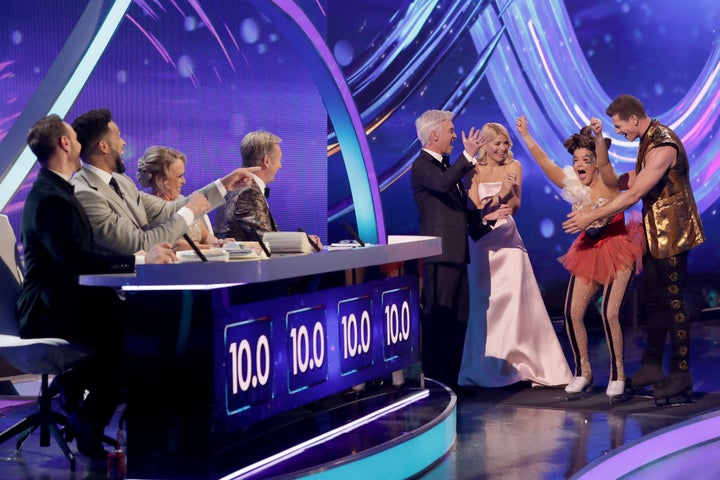 During ad breaks, the crew urged the audience to give everyone equal amounts of applause when the contestants' phone numbers were read out and highlights were shown, to ensure there was no favouritism taking place.
We were also told to applaud and cheer as much as possible for anything that took our fancy (as well as booing any of the judges whose verdicts we disagreed with).
There's a lot of running around for Holly and Phil
Despite the aforementioned tiny studio, that doesn't mean there's not a lot of running around behind the scenes for hosts Holly Willoughby and Phillip Schofield.
Each time they present a link, they're in a different location, which means that during the ad breaks, they're often mid-jog from one end of the rink to the other.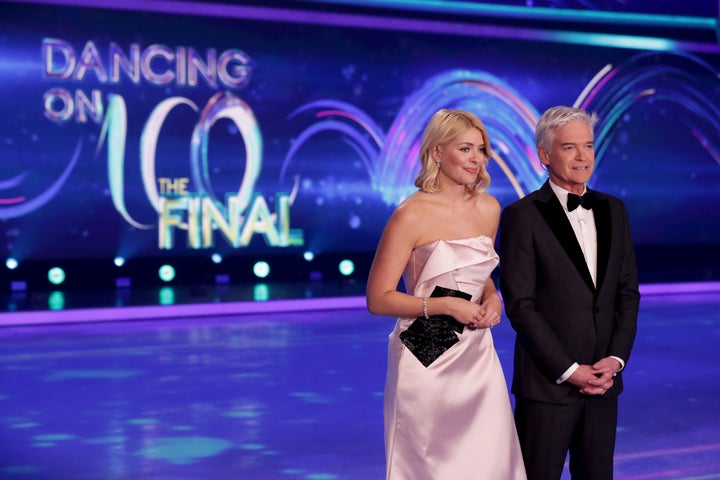 For the final, Holly's family were also in attendance, and during one of the ad breaks, she was seen laughing and singing with her three children in the audience, which was as adorable as it sounds.
The couples practise right until the last minute
And we mean that literally. More or less as soon as the cameras were off, Wes and Vanessa were out on the ice getting ready for their Peter Pan-inspired routine, which included powdering his hands and her feet to make sure the headbanger move went as smoothly as possible
Similarly, Saara and Hamish were also out on the rink during the ad breaks, running through trickier aspects of their performance one last time before they had to go out live to the nation.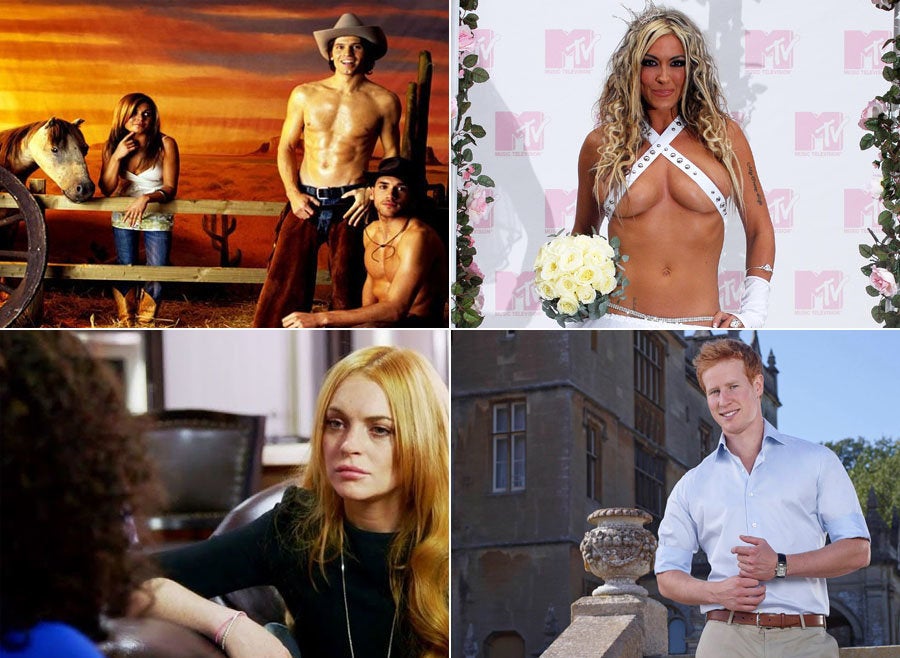 c.20thC.Fox/Everett/Rex/Shutterstock/OWN/Channel 4/Ray Tang/Rex/Shutterstock