And while the moment was mostly met with praise, one viewer tweeted H to tell him how "offended" he was at the sight of two men on an ice rink together.
"I know i'm old fashioned but standards are now at rock bottom," the tweet read. "I prefer Adam and Eve, Ladies and Gentlemen, Boys and Girls. Not Adam and Steve or Everyone.
"This gender neutrality and gays dancing together is not normal and having pushed in front of me offends me."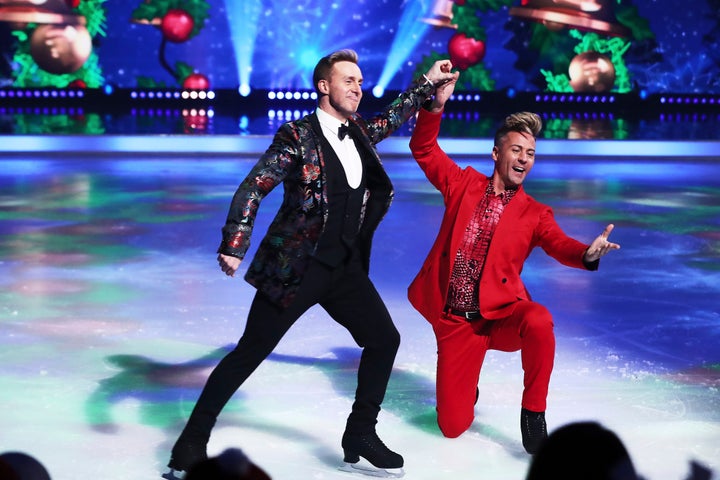 H replied shortly afterwards, reminding everyone why he was so keen to perform with a male professional on the show.
"Just because you disagree does not change the fact that I exist. WE exist. The LGBTQ community exists," the Steps singer wrote. "Your views are not old fashioned, they are archaic – but they make the LGBTQ community grow stronger, so thank you for that. How beautiful would the world be with acceptance?"
Matt has also been taking on critics over on his own Twitter page, pointing out that many sports have people of the same sex competing side by side…
Although rival series Strictly Come Dancing has not featured a same-sex couple competing yet, they did feature a routine between professionals Johannes Radebe and Graziano Di Prima during one of this year's results shows.
Dancing On Ice launches on Sunday 5 January on ITV.