Overusing a baby car seat – by leaving children in them too long and using them outside the car – can put your child at increased risk of death, a new US study suggests.
While a car seat is the safest place for a baby to be while in a moving car, the problem arises when you use the seat outside of that context – as a substitute for a crib or bassinet.
Arriving somewhere with a sleeping baby, it can be tempting to carry them inside in the seat – but the data suggests you should avoid doing so.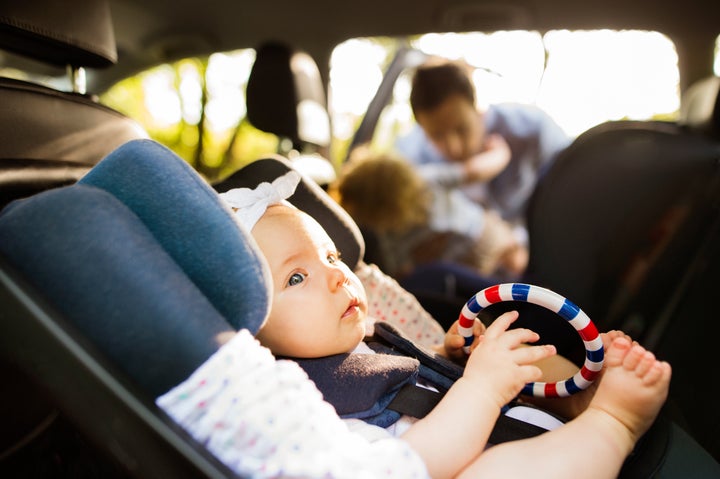 Looking at 11,779 sleep-related deaths of infants over a decade, using data from the National Center for Fatality Review and Prevention, the new study found 3% of the deaths involved sitting devices, and two-thirds of those deaths involved car seats (the rest were mostly in bouncers and swings).
Of all of the car seat deaths, 90% were found to involve at least one "risk behaviour" – mainly a child being in one too long, or not being in the car. More than half of car seat deaths took place within the child's home.
A general rule of thumb used by the car seat industry is to take your child out of the seat after a few hours. The Royal Society for the Prevention of Accidents suggests taking a break every two hours, which also helps you avoid driver fatigue. Some people may know this as the "two-hour rule".
The danger comes from a baby being at an incline for long periods. Babies' heads are heavy, and sleeping at an angle for too long can lead to suffocation from restricted airways due to their heads falling forward. Regular breaks and only using a car seat for its intended purpose dramatically reduces this risk.
Make sure you always put your baby into their car seat from the pavement side of the car.

Make sure your baby is securely strapped in, according to the manufacturer's instructions. When you buy your car seat, ask the retail staff to demonstrate how to strap your baby into it.

Use a rear-facing car seat for as long as your baby fits into it, as these offer better protection in the event of a car accident.