"There are crooks everywhere you look now. The situation is desperate."
These were the words of Malta's best-known investigative journalist just half an hour before an explosion tore through her car.
Daphne Caruana Galizia, who exposed Malta's links with offshore tax havens through the leaked Panama Papers, was once described as a 'one woman WikiLeaks'. Her killing has been described as an attack on free press and democracy.
Locals said she had just left her house and was on a road in her Peugeot 108 near the village of Bidnija in northern Malta when the bomb detonated on Monday afternoon, sending wreckage spiralling over a wall and into a field.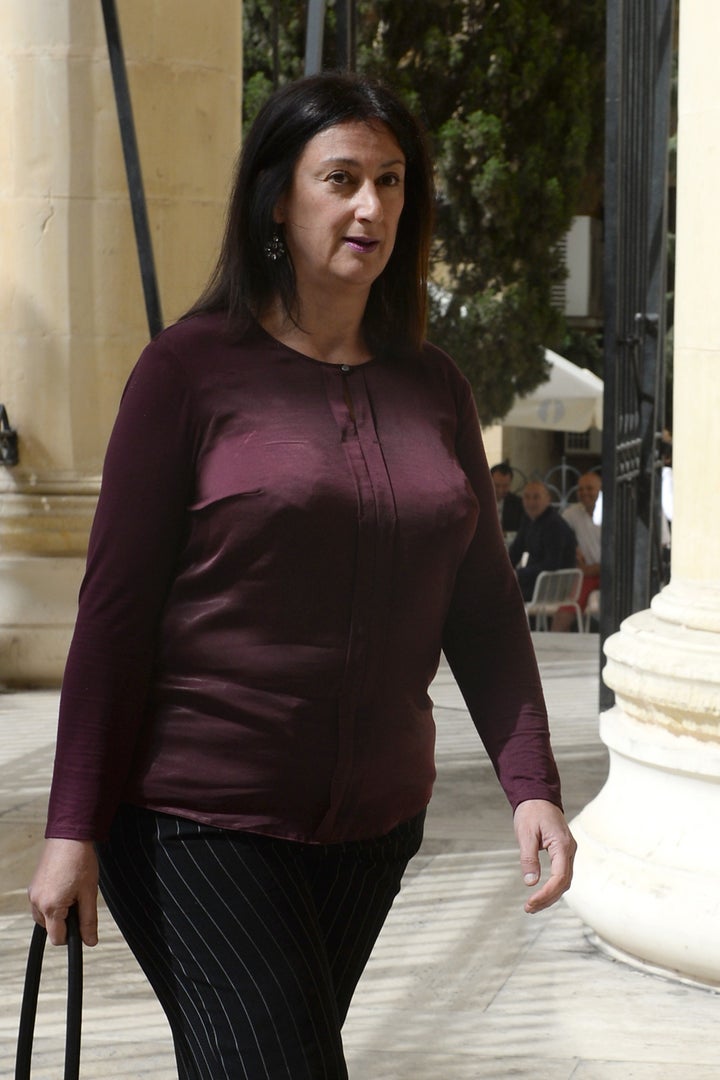 Her last blog post was about a libel claim the prime minister's chief of staff had brought against a former opposition leader over comments the latter made about corruption.
But Caruana Galizia took aim at politicians and senior officials from across Malta and across the globe - seeing the island as a hotbed of corruption.
Who was she?
Caruana Galizia began her journalism career in 1987 as a columnist for the Sunday Times of Malta, later becoming assistant editor of The Malta Independent.
The 53-year-old became best known for authoring Running Commentary, a hugely popular blog in which she relentlessly highlighted cases of alleged high-level corruption targeting politicians from across party lines.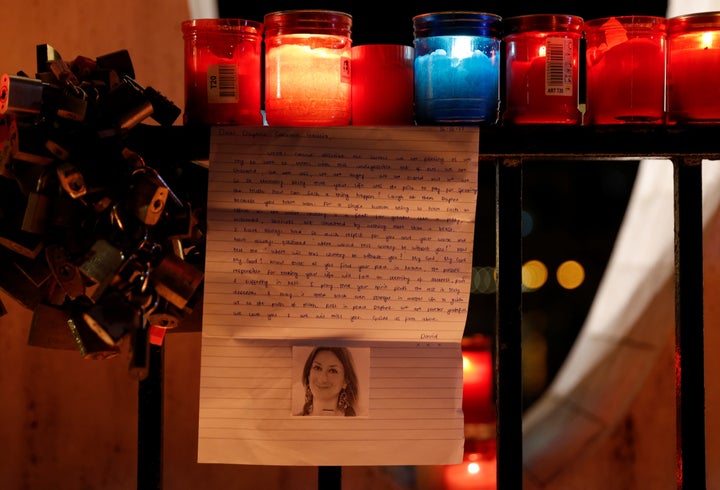 She is credited with exposing Malta's involvment in the leaked Panama Papers, which revealed the identities of rich and powerful people around the world who allegedly had holdings in the central American country.
Maltese Prime Minister Joseph Muscat sued Caruana Galizia after she wrote blogs saying his wife was the beneficial owner of a company in Panama, and that large sums of money had been moved between the company and bank accounts in Azerbaijan. Both Muscat and his wife denied the accusations.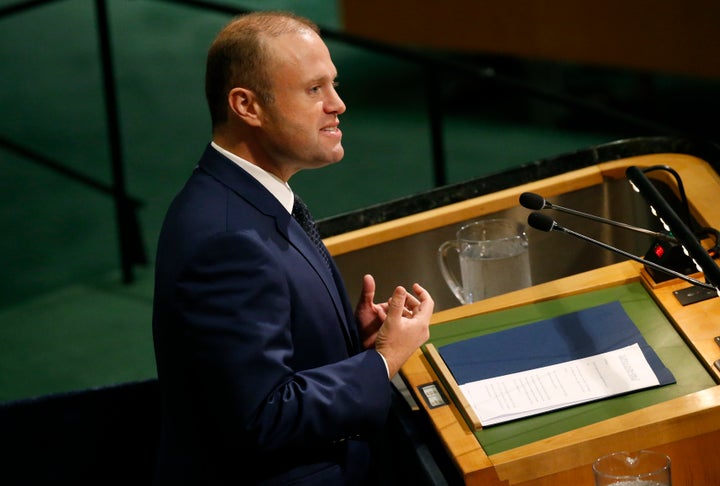 Looking for a vote of confidence to counter the allegations, Muscat called snap elections in June which he easily won. He denounced her killing, calling it a "barbaric attack on press freedom."
"Malta's public life is afflicted with dangerously unstable men with no principles or scruples," Caruana Galizia wrote last year.
She also targeted banks banks facilitating money laundering to links between Malta's online gaming industry and the Mafia. As well as being a harsh critic of Malta's Labour party and government, she had recently expanded her criticism to include the opposition Nationalist Party.
The Politico website had recently described her as a "one-woman WikiLeaks" in a roundup of 'the 28 people who are shaping and stirring Europe'.
In a profile titled "the blogging fury", Caruana Galizia was praised for "crusading against untransparency and corruption in Malta, an island nation famous for both."
Caruana Galizia was married to lawyer Peter Caruna Galizia, with whom she had three sons.
One of her sons, Matthew Caruana Galizia is a journalist and programmer who works for the International Consortium of Investigative Journalists (ICIJ). He worked on the team that won the Pulitzer Prize for its work on the Panama Papers scandal.
"She was also targeted because she was the only person doing so."
What do we know about her death?
Malta Television reported that Caruana Galizia had filed a complaint to the police two weeks ago to say she had received threats. It gave no further information.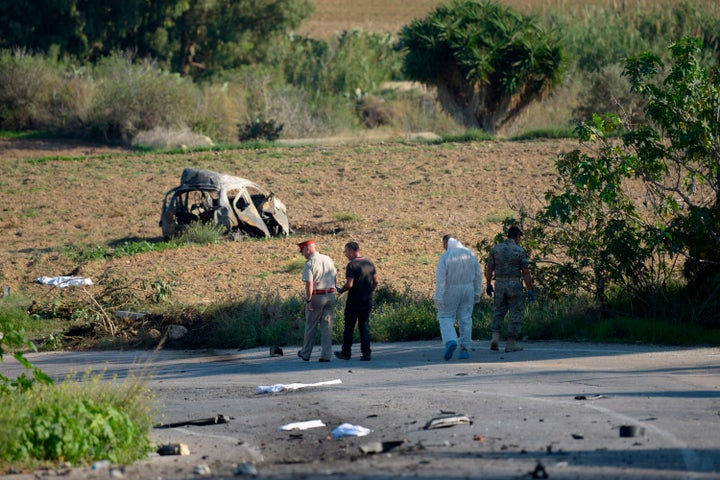 Muscat has announced the FBI has agreed to help local police investigate the killing and was flying experts to the island as soon as possible.
"Everyone knows Caruana Galizia was a harsh critic of mine, both politically and personally, but nobody can justify this barbaric act in any way," Muscat said. "The only remedy for anyone who felt slandered was through the courts."
Tributes
Around 3,000 people held a silent, candle-lit vigil on Tuesday evening in Sliema, just outside Valletta.
The hashtag Je Suis Daphne circulated widely among social media users on the island of 400,000 people, the European Union's smallest state. It saw Caruana Galizia variously branded a "hero of anti-courruption", the "mother of free speech" and "a modern martyr killed for writing about the truth."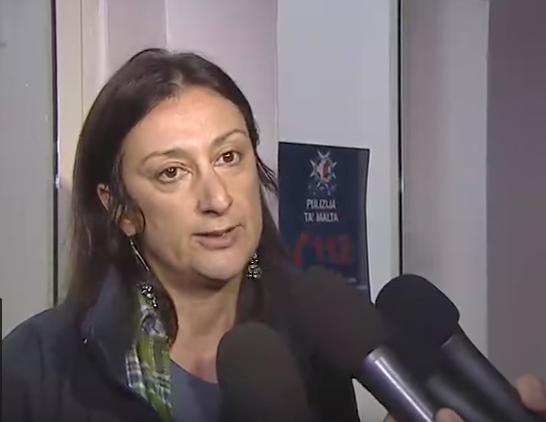 Times of Malta online editor Herman Grech wrote Caruana Galizia was "loved and resented in equal measure in politically divided Malta - but she will go down in the Mediterranean island's history as one of the most influential writers."
Opposition leader Adrian Delia, who sued Caruana Galizia over stories linking him to a prostitution racket in London, said the blogger was the victim of a "political murder".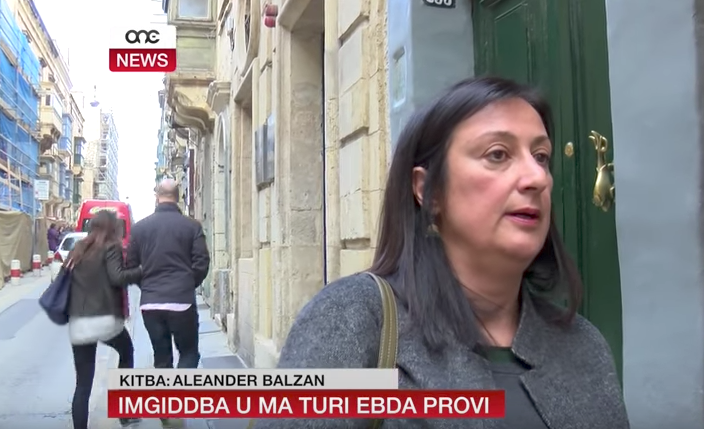 "Caruana Galizia revealed the Panama Papers and was the government's strongest critic," he said, calling for a independent probe of her killing.
"We will not accept an investigation by the Commissioner of Police, the Army commander or the duty magistrate, all of whom were at the heart of criticism by Caruana Galizia," he added.
European Parliament President Antonio Tajani said her death was a "tragic example of a journalist who sacrificed her life to seek out the truth."
ICIJ director Gerard Ryle said he was shocked by the news and condemned the attack. "Caruana Galizia has been at the forefront of important investigations in the public interest and has exposed offshore dealings of prominent political figures in Malta," he said.
WikiLeaks founder Julian Assange said he would offer a 20,000 euro ($23,578.00) reward for information leading to the conviction of Caruana Galizia's killers, and European politicians expressed dismay at her death.
Frans Timmermans, first vice president of the European Commission, tweeted that he was "shocked and outraged", adding that "if journalists are silenced our freedom is lost".
Manfred Weber, head of the conservative bloc in the European Parliament, said the killing marked "a dark day for democracy".