Daphne Caruana Galizia, who wrote about Malta's political divides on her blog Running Commentary, was murdered on Monday soon after she left her home in the north of the island.
"My mother was assassinated because she stood between the rule of law and those who sought to violate it, like many strong journalists," Matthew Caruana Galizia said on Facebook.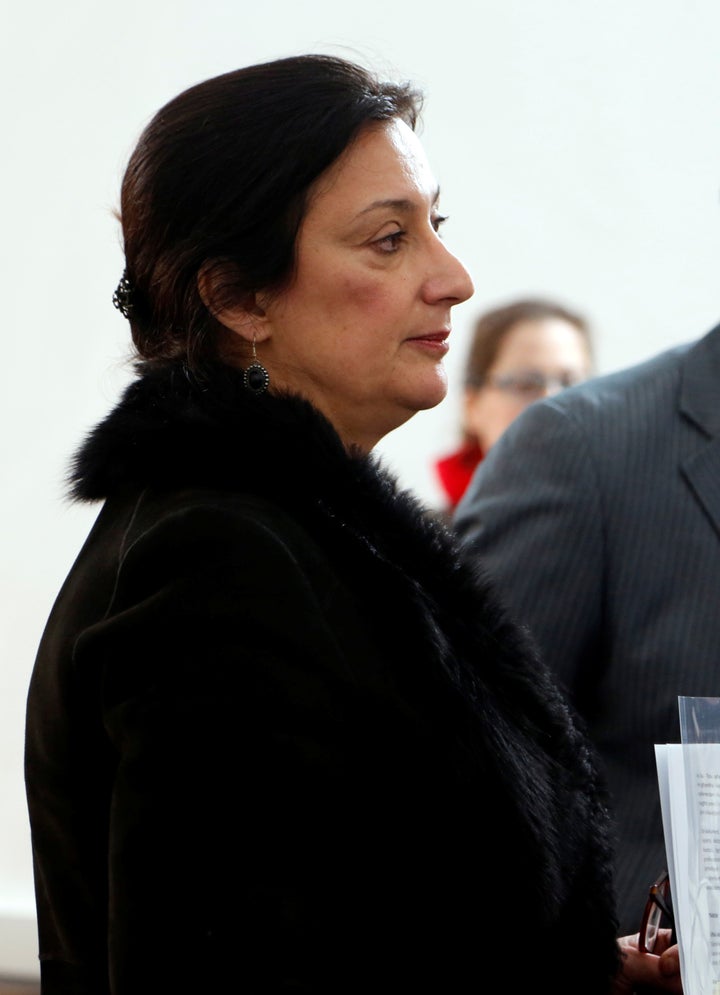 "She was also targeted because she was the only person doing so," he added.
He described rushing to the scene after hearing the news, only to find the burning car and her remains.
Caruana Galiza's eldest son described telling the two policemen who attended the explosion with a single fire extinguisher: "My mother is in the car. She is dead. She is dead because of your incompetence."
He continued: "… This is what war looks like, and you need to know. This was no ordinary murder and it was not tragic. Tragic is someone being run over by a bus. When there is blood and fire all around you, that's war. We are a people at war against the state and organised crime, which have become indistinguishable."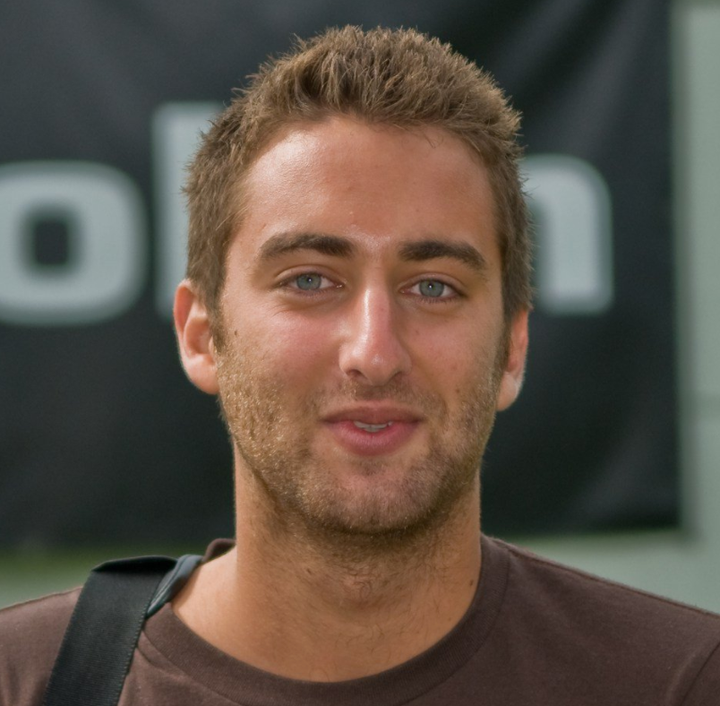 The explosion, which blasted the car off the road into a field near the village of Bidnija, stunned the small Mediterranean island. Authorities said it was the first murder of a journalist there.
Prime Minister Joseph Muscat and opposition leader Adrian Delia - who had both been criticized on her blog - both condemned the killing. Around 3,000 people held a silent, candle-lit vigil on Monday night in Sliema, just outside the capital Valletta.
Matthew Caruana Galizia branded the prime minister a "clown" in his post and accused him of spending over a decade "demonising and harassing" his mother.
He added: "One of the police sergeants who is supposed to be investigating her murder… posted on Facebook 'Everyone gets what they deserve, cow dung! Feeling happy J'"
Caruana Galizia's son, who worked on the ICIJ team that won the Pulitzer Prize for its work on the Panama Papers scandal, also mocked Muscat's vow to track down his mother's killers, blasting: "First he filled his office with crooks, then he filled the police with crooks and imbeciles, then he filled the courts with crooks and incompetents. If the institutions were already working, there would be no assassination to investigate – and my brothers and I would still have a mother."
"Today, this is undoubtedly a dark and sad, sad, sad, sad day for Malta," said family friend Luke Frendo.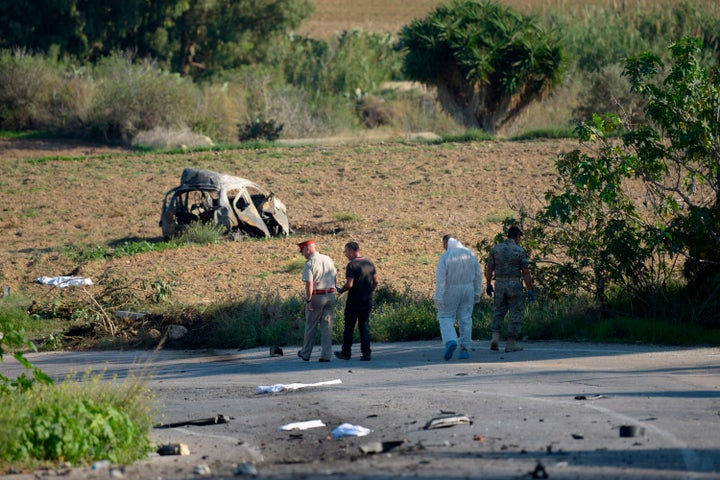 "I think Daphne was not only a journalist and an absolutely fearless human being but a fourth pillar of our democracy," Frendo told Reuters Television.
Maltese authorities were awaiting the arrival of Dutch forensic experts and American FBI agents on Tuesday to help the investigations.
A tent was erected over her burnt-out car and sheets placed over her remains.
"Everyone knows Caruana Galizia was a harsh critic of mine, both politically and personally, but nobody can justify this barbaric act in any way," said Prime Minister Muscat, who had been suing her over some of her allegations.
Opposition leader Adrian Delia called her killing an attack on democracy and freedom of expression and demanded an independent inquiry.
"We will not accept an investigation by the Commissioner of Police, the Army commander or the duty magistrate, all of whom were criticised by Caruana Galizia," he said on Monday.
Half an hour before the explosion tore into her car, Caruana Galizia wrote on her blog: "There are crooks everywhere you look now. The situation is desperate."