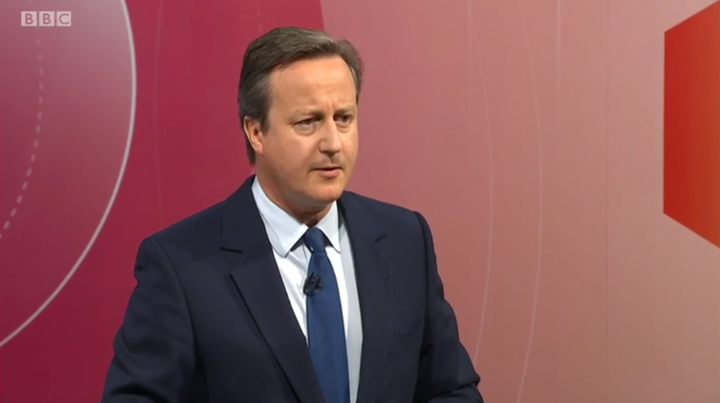 David Cameron has rejected the suggestion he should quit as prime minister should the UK vote to leave the EU in three days time.
Taking questions from a live BBC Question Time audience on Sunday evening, Cameron was pressed as to why if the referendum was more important than a general election as he claims, he would be able to survive in Downing Street if he lost the vote.
"If you lost the general election you'd be out of No.10 like that,"presenter David Dimbleby asked him. "So if you lose this referendum, why won't you be out of No.10 like that?"
If the UK votes to leave the EU on Thursday, there will be intense pressure on Cameron to resign.
However he said: "I said very clearly we were going to hold a referendum, an in/out referendum, and I would accept the instructions of the British people.
"We held a general election a year ago, my party won that election on the basis of holding this referendum."
Dimbleby asked how Cameron could take the UK into Brexit if he fundamentally disagreed with it.
The veteran Question Time presenter told the prime minister: "If you're so confident about your view it behoves you to say 'and what's more, if I lose this referendum, I quit, it's not something I go along with'."