David Cameron has said the special relationship between the United Kingdom and the United States could survive Donald Trump in the White House, as he congratulated the Republican for securing his party's nomination for president.
The prime minister also said today he was "happy" to meet Trump should he visit London before the presidential election in November,
Cameron has been sharply critical of Trump in the past, branding the billionaire "divisive, stupid and wrong" for his suggestion all Muslims should be banned from the US.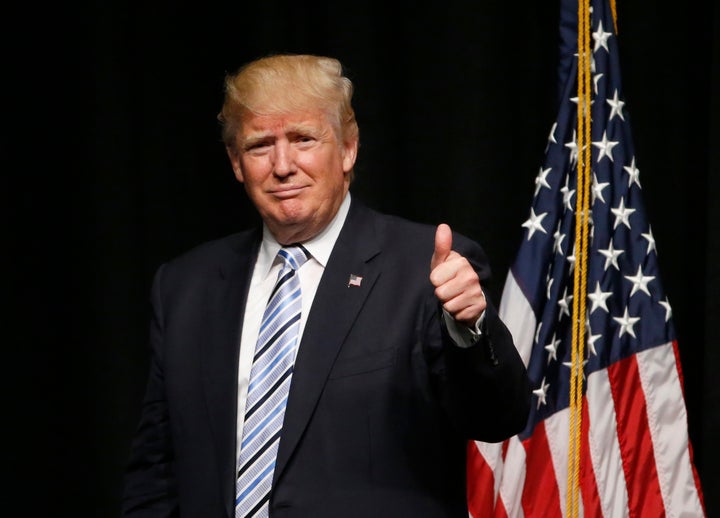 Speaking at a press conference in Japan following the G7 summit, Cameron said: "I would congratulate anybody who can get though those marathon processes for leading one of the two great political parties in the US.
"When I think of the campaign I held in 2005, touring the UK to become leader of the Conservative Party, it was pretty exhausting. But it is a small campaign compared the vast nature of what these candidates have been through. So anybody who gets through that gets my congratulations."
The prime minister said who the US chose as its next president was a matter for American voters, but added: "I believe in the the special relationship. I believe the special relationship will work whoever is in whichever jobs in the UK or US, it's about shared interests, about values and about security and prosperity in our world."
"In terms of Donald Trump and the UK. Often these candidates choose to come through various european countries in the run up to the us election i don't know if the will happen this time no dates are fixed aim always happy to met people on that basis i have met other candidates before."
Yesterday Trump reached the number of delegates needed to secure the party's presidential nomination, setting up a likely general election contest against Hillary Clinton.