Former prime minister David Cameron has been criticised for cronyism after the release of his resignation honours list, which recommended several fellow Remain campaigners and a pair of Conservative Party donors for knighthoods, damehoods and OBEs.
While many were quick to attack the Witney MP for who was on his list, but others have noted one name that was missing - Downing Street's beloved mouser Larry The Cat.
"It further devalues the system because honours are supposed to be related to genuine public service and it's very difficult to argue that all of these people have met the criteria that normally apply," former chairman of the Committee on Standards in Public Life Sir Alistair Graham said. "I'm surprised Larry The Cat didn't get one."
In his final PMQs, Cameron spoke of his disappointment in leaving behind his faithful feline - despite speculation he wasn't actually fond of Larry.
"Sadly I can't take Larry with me, he belongs to the house and the staff love him very much - as do I," the former PM said at the despatch box.
Those tipped for honours in Cameron's list include pro-Remain cabinet members Philip Hammond, Michael Fallon, Patrick McLoughlin, and David Lidington, his longtime ally George Osborne and 24 members of Downing Street staff.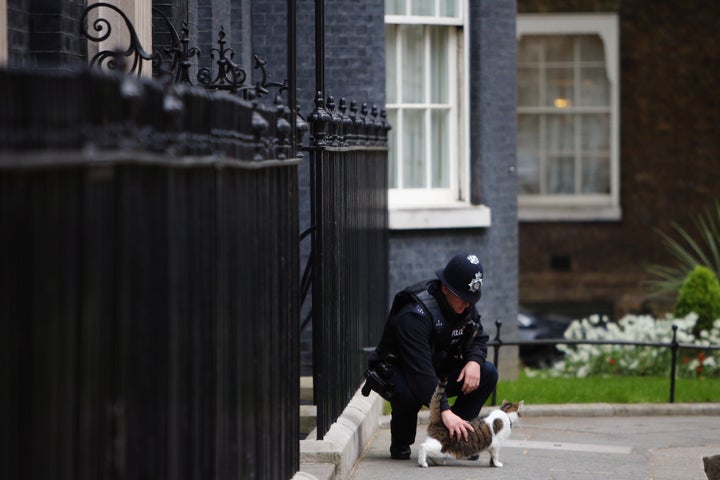 Downing Street's top furry feline is yet to speak out about the snub.
Related