When David Cameron handed over the keys to 10 Downing Street in June 2016, he may well have breathed a sigh of relief (particularly given the bumpy ride his successor Theresa May is currently enduring).
But how does one go from being the man running the country to just a mere civilian?
It sounded like poor old David found re-acclimatising to normal life a little tricky at first. According to the Spectator, one friend said: "He would ring up mates and suggest a game of lunchtime tennis. I'm afraid he'd get the answer: 'Sorry, can't make it; I have a job.'"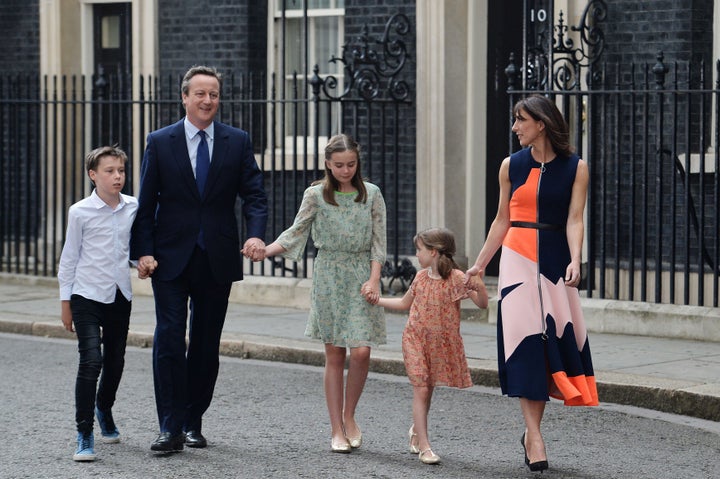 Although he was appointed president of Alzheimer's Research UK in January, the role has not been nearly as time-consuming as his former job.
While his wife, Samantha, has been launching her fashion label, Cefinn, she explained that 'Dave' has been spending more time with the kids. She told the Times earlier this year: "He's definitely spending more time with the children than he did before, and they are loving it. As is he."
And not being PM has other perks too, as Cameron now seems to be discovering. While he hasn't spoken much about the experience, a look at his various social media profiles, as well as those of his family, friends and others shows that, really, DC is living his best life.
He's been spending some quality time in bed
As well as in his £25,000 writing shed
We've all got one of those, right?
The former Witney MP signed a deal for his memoir in October last year, promising a "frank" account of his time in office, so he'd better hop to it.
He's been hanging out with some other ex-world leaders
Wonder if they have their own Whatsapp group or something?
To be fair, he did do a spot of campaigning ahead of the General Election (including obligatory selfie stops)
We always thought there was something a little 'Bond villain' about him
Sadly his sister-in-law has since deleted this Instagram post.
He's even been spending time with The Terminator himself
Hanging out in art galleries
We've yet to see any pics of latte art or avocado toast but we've got our fingers crossed DC will be setting up his own Insta account soon.