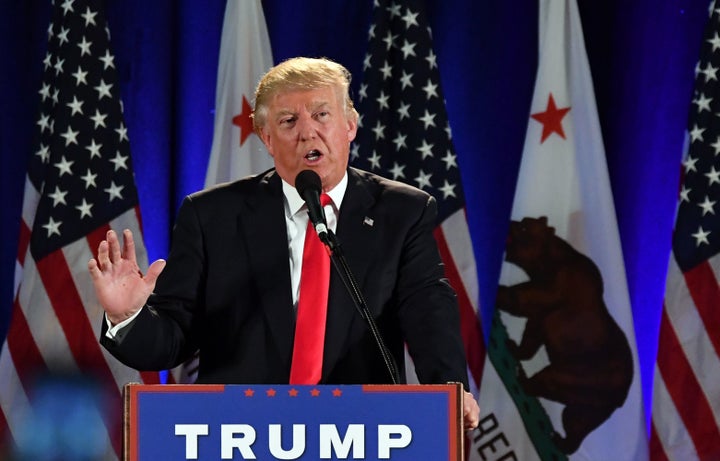 David Cameron has said he would "find a way" to get on with Donald Trump should the Republican be elected President of the United States.
The prime minister said on Friday morning he stood by the description of Trump as "divisive, stupid and wrong" and added that his rhetoric about Muslims was "dangerous".
Speaking on ITV's Good Morning Britain today, Cameron said he would be "happy" to meet Trump during the visit.
Asked about his past criticism of the Republican, the prime minister said: "I was making a comment on a specific proposal that he had which was to ban Muslims from entering the USA.
"I wouldn't remove any of the adjectives used to describe that policy. In fact I think I added one the other day which is I think it would be a dangerous policy because it tried to paint all Muslims with the brush of extremism which is completely unfair.
"The good news is, my understanding is he has already dropped that proposal, not least because there are millions of Muslims living in America and making a great contribution to that country."
He said: "That proposals has been dropped which I think is the right thing to do."
Trump has said he proposal to temporarily ban all Muslims from the United States was a just a "suggestion".
However he has also claimed "everything" he says, including policy proposals, is merely a suggestion because he is not yet president.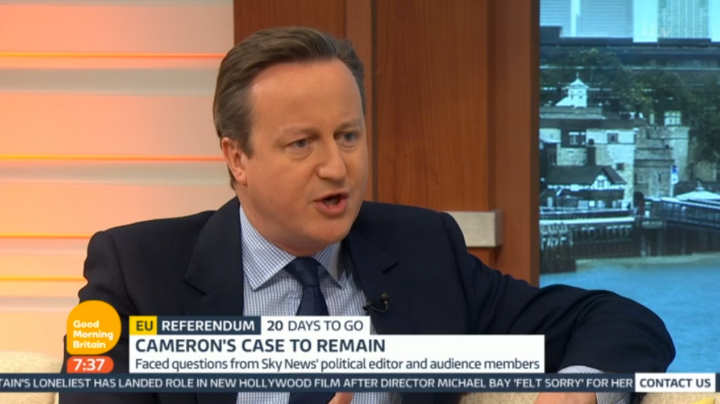 Cameron told ITV he was sure the British prime minister would have "a good relationship" with Trump.
"If candidates come through the UK during the campaigning season, as they have done in past years, I've met them whether I was leader of the Opposition or prime minister, I'm happy to do so again."
Asked if he could get on with Trump, Cameron added: "The special relationship is bigger than the individuals involved. I am sure we'd find a way."