David Cameron has banned his children from using electronic devices on Saturday mornings.
The prime minister has three children, Nancy (12), Elwin (10) and five-year-old Florence.
Alex Garcia-Ghuran, a young reporter for First News, a newspaper for 7 to 14-year-olds, said Cameron told him about the rules of 10 Downing Street.
"We learned from Mr Cameron that his children do not get to play with any electronic devices on Saturday morning and he will get upset if he catches them breaking the rule. That sounded like my dad," he said.
Another of the interviewers, Isabelle Hall, said Cameron was "extremely tall" and "seemed really nice".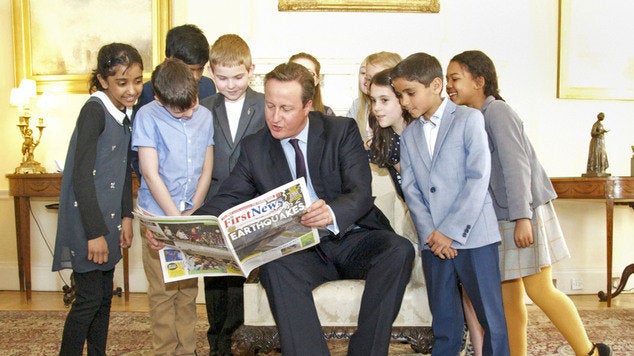 Cameron's Saturday technology ban may be based on personal experience.
"Sometimes when you are on these long flights, when you've done all your work, and you've had all your conversations and you've prepared all your speeches. you need something to relax with," he told another set of young reporters in 2012.