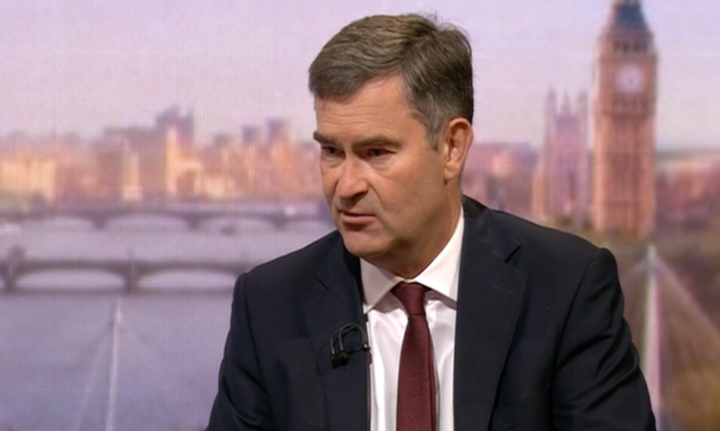 David Gauke has said he would resign in advance of being sacked by Boris Johnson if he is ordered to support leaving the EU without an agreement on October 31.
The justice secretary, who has repeatedly warned about the economic impact of a no-deal Brexit, was asked on Sunday if he expected to be sacked by Johnson if he becomes prime minister.
"I suspect that I will possibly have gone before then," Gauke told the BBC's Andrew Marr Show..
"If his position is that he is going to require every member of the cabinet to sign up to being prepared to leave without a deal on October 31, to be fair to him, I can't support that policy so I would resign in advance."
Gauke is expected to be return to the backbenches along with several other current cabinet ministers including Chancellor Philip Hammond.
Johnson has insisted he is not bluffing over his commitment to take the UK out of the EU with no deal if necessary.
The Tory leadership frontrunner said the EU had to "look deep into our eyes" and realise that the UK was prepared to walk away.
His campaign has received the support of Home Secretary Sajid Javid, who said Johnson was "better placed" than Jeremy Hunt to "deliver what we need to do at this critical time".
The Sunday Times said Javid's support for Johnson comes ahead of a speech on Tuesday in which he will call for an emergency budget to prepare for a no-deal Brexit.
Javid, who is widely believed to have his sights set on becoming chancellor under the new prime minister, will say: "Trust in our democracy will be at stake if we don't make October 31 a 'deal or no deal' deadline.
"To prepare that, we are agreed on the need for ramped-up no-deal preparations, including a budget."
Hunt has also insisted he was not bluffing about being willing to walk away without a deal, although he told the Sunday Telegraph it was "not the most secure way of guaranteeing Brexit" because MPs would try to block it.