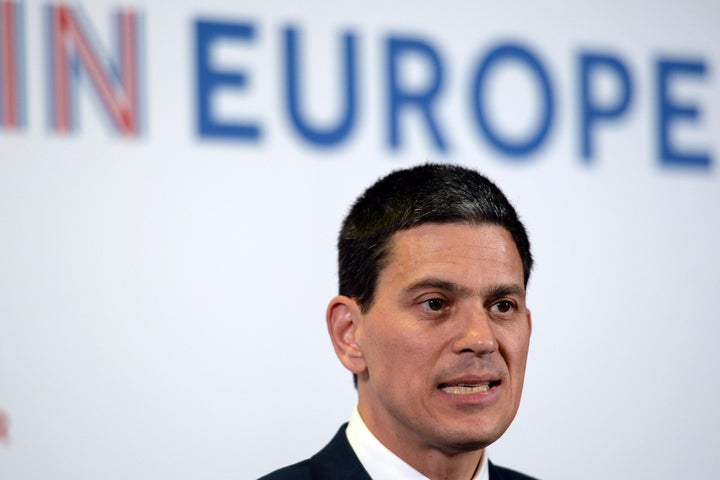 Ex-Foreign Secretary David Miliband is set for a comeback to British politics as part of a cross-party push to block a "hard Brexit fantasy land".
The one-time Labour leadership candidate will join forces with ex-Lib Dem leader Nick Clegg and the former Tory Education Secretary, Nicky Morgan, to stop Brexiteers holding Britain "to ransom".
The three Remainers will on Monday share a platform in Essex in an attempt to urge MPs to vote down Theresa May's Brexit deal with Brussels if it risks damaging the UK economy.
Story continues below poll...
Reports have suggested the Prime Minister is braced to drop her favoured plan for a customs union with Europe amid pressure from hardliners in her Brexit 'war Cabinet'.
May's post-Brexit customs plan was dealt another blow on Sunday as leading Cabinet minister Michael Gove claimed it has "flaws".
On Sunday, Miliband tweeted: "Hard Brexit is holding Britain to ransom. And it didn't need to be this way. Time for change of course before it is too late.
In 2013, Miliband quit as an MP to take a job running the International Rescue Committee charity in New York.
It followed losing a bitter battle with his brother, Ed, for the Labour leadership in 2010.
"It is merely a path to a fantasy island of our own where we will have reduced access to our largest markets and a diminished standing in the world."
Miliband, Clegg and Morgan insisted they were concerned about the economic impact of withdrawal, writing: "Even a comprehensive free trade agreement with the EU predicted the UK will see growth drop by 5% over the next 15 years compared with current forecasts, as a result of additional bureaucratic border checks.
"The ensuing economic pain will be felt in every part of the country. This is not Project Fear; it is project reality based on the Government's own analysis."