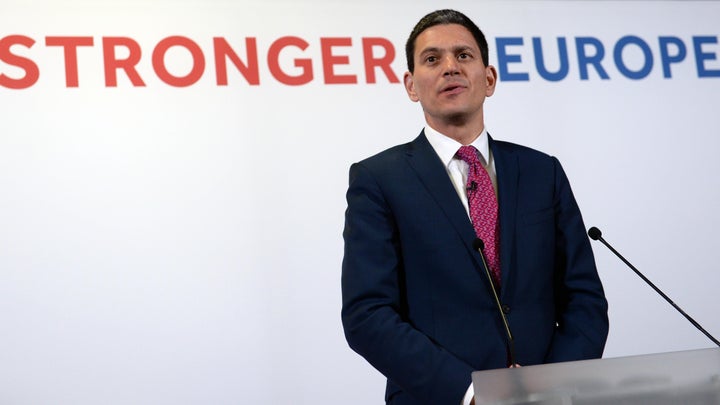 David Miliband has said it is for Jeremy Corbyn to explain why he has not been more involved in the EU referendum campaign.
The former Labour foreign secretary will today team up with the leader of Labour's pro-EU campaign, former home secretary Alan Johnson, to argue for a 'Remain' vote.
In an interview on LBC this morning, Miliband was asked by presenter Nick Ferrari why more had not been heard from the Labour leader.
"Well I think he made a speech about this yesterday," Miliband said. "With the greatest respect to him and to you, that's a question for him."
Miliband said there was a "distinct Labour case for being part of the EU" that should be articulated.
Asked why half of Labour supporters did not know which side of the referendum debate the party was on, Miliband said that was a "good point", before praising London mayor Sadiq Khan for "speaking out very strongly" in the campaign.
"There is a distinctive Labour case, a social justice case, for the EU," he said.
Yesterday, Corbyn used a speech in central-London to promise to veto a controversial trade deal between the EU and the US.
Corbyn said that the proposed deal would allow American firms to privatise key British public services and put in jeopardy workers' and consumers' rights, as well as environmental protections.
When asked if he would vote for 'Brexit' if the TTIP programme was put in place before the June 23 referendum, he even suggested it could affect his stance on the issue, stating "that's a hypothetical question".
However Corbyn's pro-EU speech was overshadowed by some of his supporters hissing at BBC political editor Laura Kuenssberg.