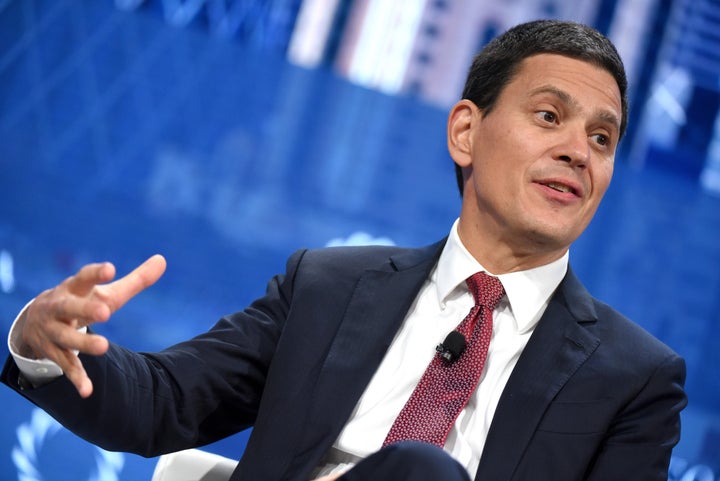 Coronavirus has changed everything. Make sense of it all with the Waugh Zone, our evening politics briefing. Sign up now.
David Miliband has once again not ruled out a return to British politics, seven years after he quit the Commons and moved to the United States.
In an interview with Times Radio on Monday, the former foreign secretary was asked if he would consider coming back.
"I don't want to get into the ruling in [or] ruling out, but there's a new generation and I want to see them doing well, not badly," he said.
Miliband, having lost the 2010 Labour leadership race to his brother Ed, resigned as an MP in 2013 and now runs the International Rescue Committee (IRC) charity in New York.
He has repeatedly left open the possibility of a return to parliament.
As recently as October 2019, the former South Shields MP, told the South Shields Gazette: "We'll see what life brings."
In February 2017 he told The Times: "What's the point of saying never?"
In June 2015, amid speculation there could be a party leadership contest after the EU referendum, he told CNN: "In terms of what I do next I'll have to take some time to think about that."
In January 2015 when asked by Vogue he said: "Ummm… I don't know, is the answer."
Miliband was a harsh critic of Jeremy Corbyn's time as leader of the Labour Party.
In today's interview he accused Corbyn and his allies of being in "denial" about the 2017 and 2019 election losses.

"When people got to look at Labour in 2017, we couldn't beat the worst Tory campaign in history… and then when people got the full measure of Jeremy Corbyn in 2019, he led us to the worst election defeat since the 1930s," he said.
Corbyn unexpectedly denied Theresa May a majority in 2017, while Ed Miliband unexpectedly gave one to David Cameron in 2015 after five years of coalition government.
Labour won just 203 seats last year, its worst total since 1935, though supporters point out Corbyn led the party to win more actual votes at both elections than it had done since Blair's second victory in 2001.
David's brother Ed, who served as leader from 2010 until 2015, is now back in frontline politics as Keir Starmer's shadow business secretary.