With his distinct bouffant hairstyle, terracotta tan and white powder around his eyes, there was no mistaking who David Walliams was supposed to be, as he was photographed on his way into Jonathan Ross's Halloween party.
The 'Britain's Got Talent' judge's Donald Trump outfit was certainly among most impressive costumes at the annual bash, winning points from us for his attention to detail, which even included a pin promoting the US presidential candidate (ironically, we think).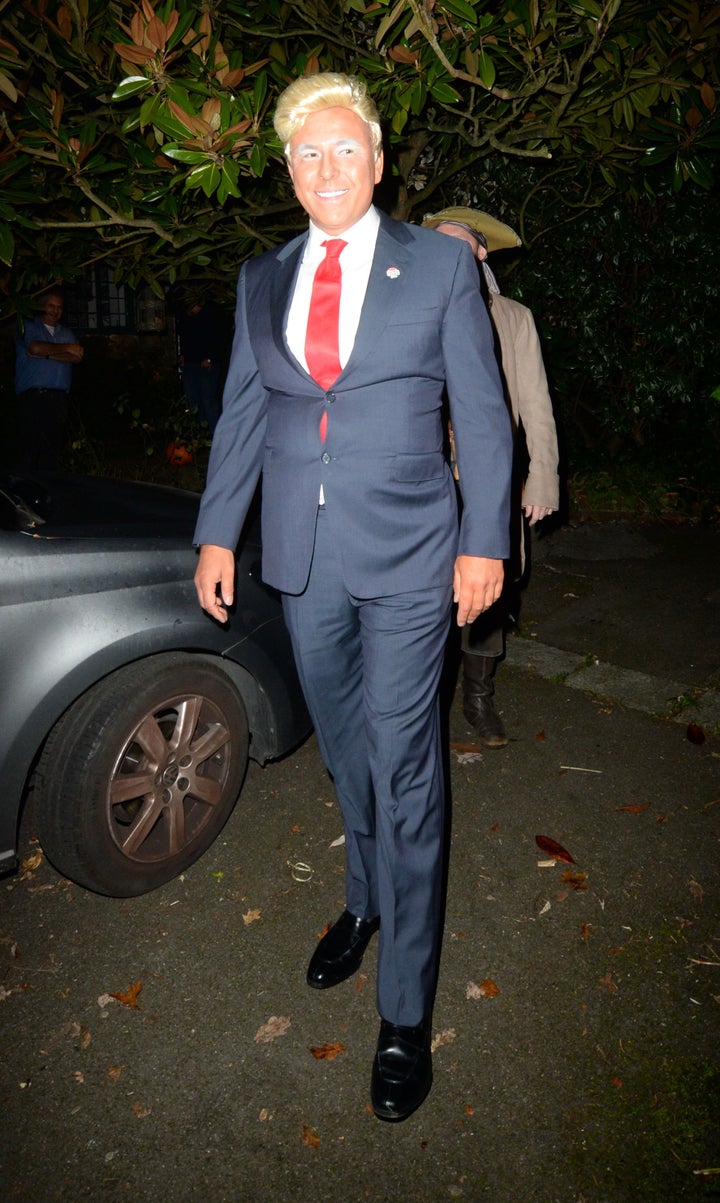 Also among the famous guests were Holly Willoughby, who went with a Disney theme for her outfit, putting a dark twist on the character of Tinkerbell, while her husband Dan Baldwin attended dressed as Captain Hook.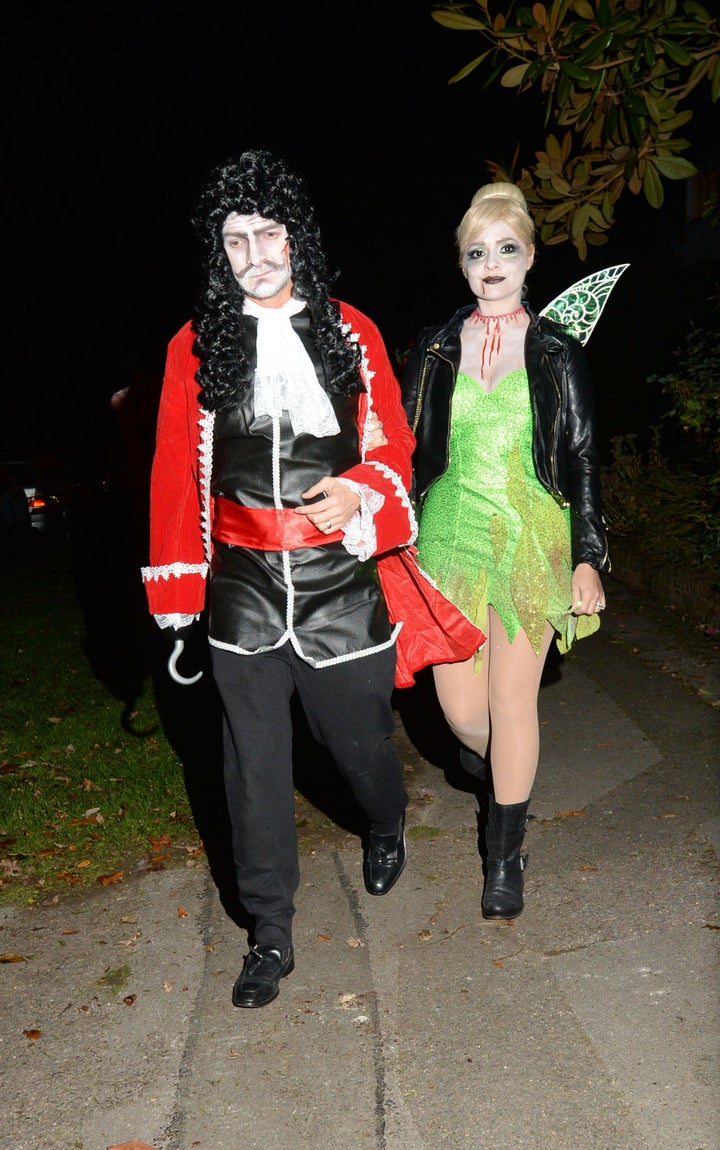 Other stars' outfits rendered them almost unrecognisable, with pop singer Lily Allen going all-out with her Day Of The Dead-inspired outfit, while 'Gogglebox' cast member Scarlett Moffatt sported similar attire.
Meanwhile, keeping things distinctly 2016 was Konnie Huq as 'Stranger Things' character Eleven, accompanied by her husband, Charlie Brooker, who thought outside of the box and came dressed as an assaulted traffic warden.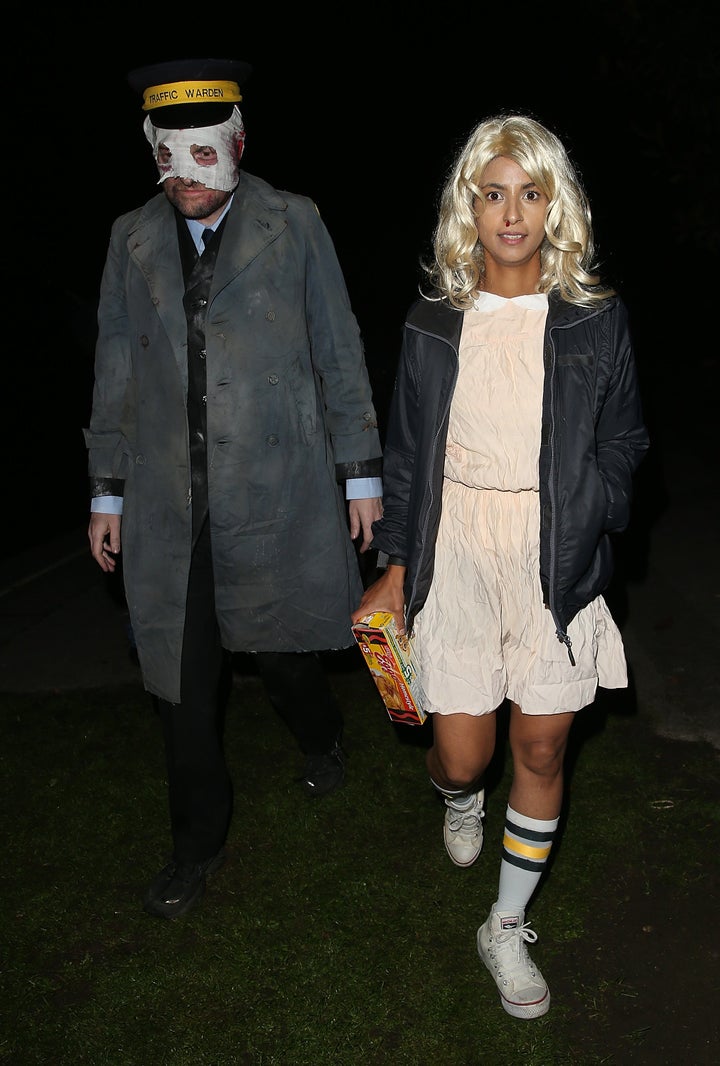 Check out more celebrity guests including Derek Zoolander, Beetlejuice and Slash from Guns 'N' Roses (or Dermot O'Leary, Simon Pegg and Stephen Merchant as they're best known) below…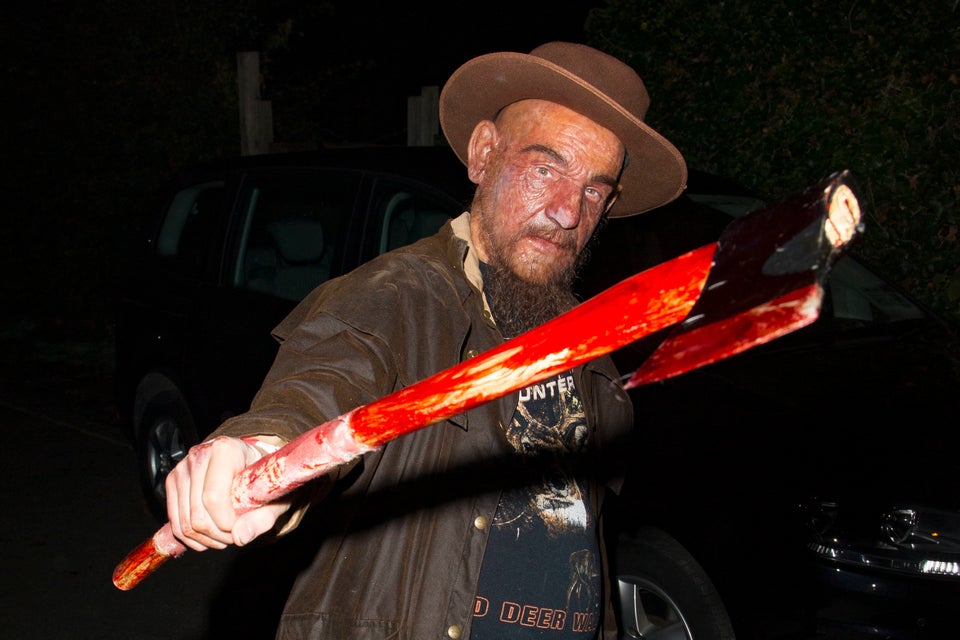 Jonathan Ross's Halloween Party 2016
Still, despite celebs' best attempts, no one was able to take the Halloween crown from Heidi Klum, who once again got an A for effort with her elaborate costume idea this year.
At her annual party in New York, the supermodel emerged from a giant crate, covered in 'Made In Germany' stickers, accompanied by five "clones".
Popular in the Community