Long before the age of Instagram transformations and HIIT training, Davina McCall was inspiring people to get fit.
Decades since she first starred in her first fitness VHS tapes, the 49-year-old is still going strong and posting regular fitness updates to social media as well as releasing new books and DVDs.
But on Sunday, the star revealed she has been criticised by people on social media who say she is "obsessed" with fitness and looks "too thin".
McCall posted a video to Facebook to defend her fitness posts, telling people to unfollow her if they don't like her updates. Simples.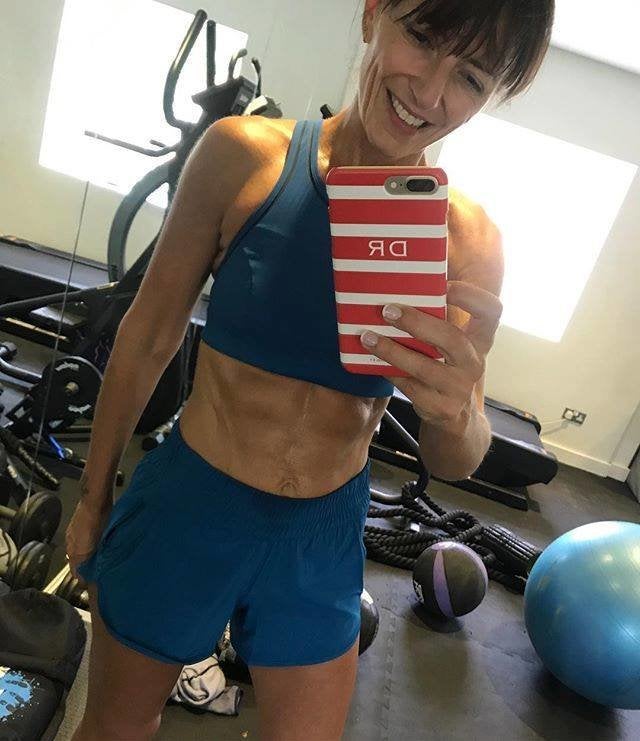 "I know that some people find that annoying but I do it a lot on my Facebook page and my Instagram. If you do find it annoying, just unfollow me," she said in the video.
"I do it because I know I get inspired by other people that do it. If I look at the 6am club and they've all been out for a run then it inspires me to get off my butt and go out and do something myself. I'm just trying to inspire people and get people motivated."
She added that she thinks it's important, as a woman who is in her late forties, to inspire an older generation to work out.
"I'm nearly 50. When I was in my twenties and thirties I thought nearly fifty was like, it, that was the end of life. And it's not! It's not! I want to show people that it doesn't matter how old you are you can still get fit and enjoy being fit and even when you think ugh I really can't be bothered to get out of bed, you'll feel great afterwards. And if that annoys you, unfollow!
"But if you like it, stay with me!"