While last week's 'Saturday Night Takeaway' was cancelled, Dec went solo when the show returned for the penultimate episode of the series.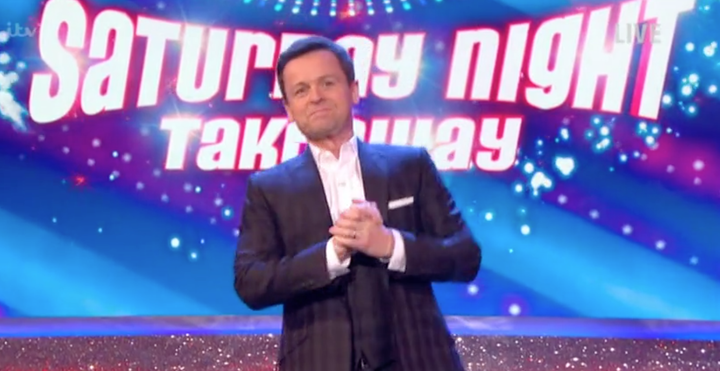 The show opened with a performance from Paloma Faith, after which Dec headed onto the stage alone, shaking hands and high-fiving with excited audience members.
An emotional Dec then said: "Thank you for that very warm welcome, I really appreciate it. Welcome, again, to your 'Saturday Night Takeaway'."
Alluding to Ant's absence, he added: "We've got a lot to cram in… and I've got twice the amount of work to do, so we've got to crack on."
Guest announcer Stephen Merchant commented on the "little bit of stage" next to him that wouldn't have usually been there, offering to fill in for his missing co-host.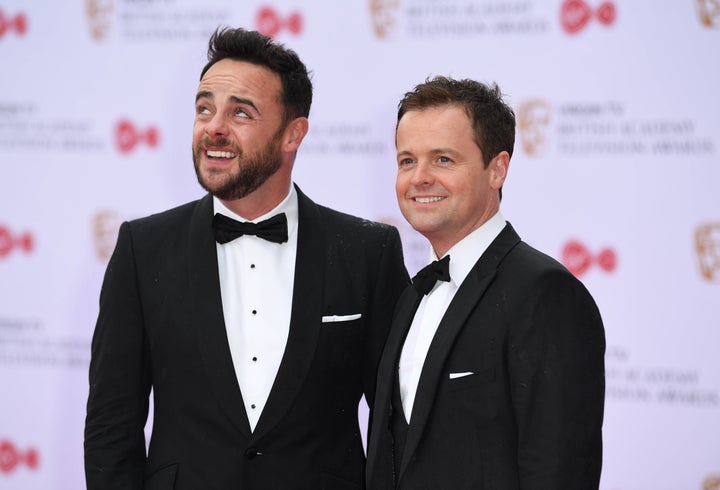 Stephen also made reference to the news that Dec is to become a father, noting: "I can't wait to come to your house and hear the pitter-patter of tiny feet… that'll be you when you come to the door."
Dec later made light of the situation, commenting that he would have to take over the 'End Of The Show Show' preparations himself, "like everything else this week".
Despite Ant's absence, it was business as usual during this week's 'Saturday Night Takeaway', including the pre-recorded recurring comedy mini-series 'The Honoured', a take-off of Davina McCall's series 'This Time Next Year' and, of course, the show's famous 'Win The Ads' quiz segment.