Having already been a hit with those who were watching, it's now been revealed just how many people tuned in to see Dec, with initial figures revealing that show reached an average of 7.7 million viewers.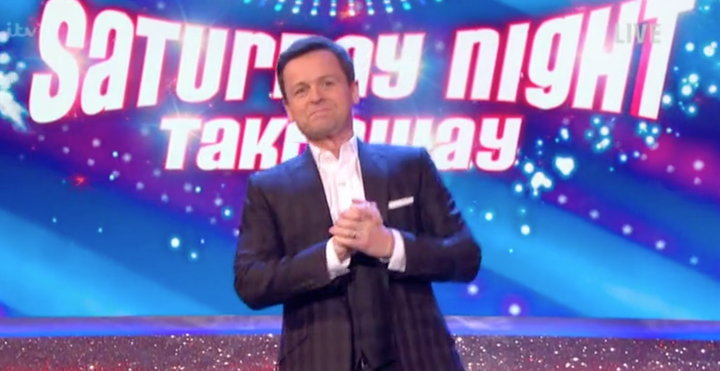 This makes it the second-highest rated episode in the current series of 'Saturday Night Takeaway', and the most-watched show on TV on Saturday night, though the 100th episode celebration last month was watched by 100,000 more people.
This week, the 'Saturday Night Takeaway' series finale will air live from Universal Studios in Florida, with Dec once again flying solo for the episode.
When the current run of 'Saturday Night Takeaway' comes to an end, a new series of 'Britain's Got Talent' will begin, and while Ant and Dec have already filmed the audition stages, it's not yet known what will happen when the show goes live later in the year.