Diane Abbott, Labour's Shadow Home Secretary, has engaged in a war of words with the Daily Mail newspaper over a report suggesting the MP is "ashamed to be British" over the country's treatment of refugees.
The outspoken politician says the national newspaper will on Tuesday "smear me" after she criticised the Government's policy on handling the refugee crisis, notably dental checks to ensure children are as young as they say they are.
And she went further, claiming instead she is "ashamed of media like the Daily Mail".
Abbott, MP for Hackney in East London, seems to suggest the newspaper mis-interpreted a speech she gave at a rally on Saturday where she criticised ministers.
Defending her speech, she argues refugee children should were being treated like "livestock", and contends she has been a "target of the right-wing press" for almost 30 years.
The headline of the Mail piece states: "Abbott: Age checks make me ashamed to be British."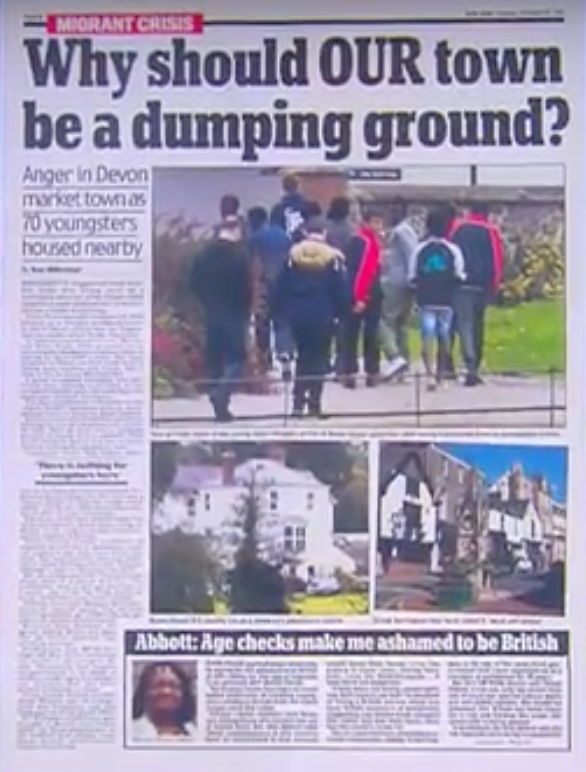 The confrontation follows a series of incidents where tabloid newspapers have clashed with high-profile figures as the UK accepts the first of hundreds of displaced youngsters and the "Jungle" refugee camp in Calais is shit down.
"I am ashamed of being a British person when you have British Members of Parliament suggesting you should treat refugees like cattle, and test their teeth."
In the blog she goes on to single out Ukip's Nigel Farage and Tory ministers Amber Rudd and Jeremy Hunt for criticism, adding:
"What has this country come to? Great Britain has a proud history of being a sanctuary for those who have fled persecution. (Refugees) have gone on to contribute immensely to British society."
In a further statement responding to the Mail story, she says:
"The Daily Mail have claimed that I am ashamed of being British and that I think the entire government is racist. This is because I called out the shameful treatment of refugees and the Tory government's scapegoating of immigrants to distract from their failing policies.

"Let me be clear, I am proud to be British and I am proud of our tradition of providing sanctuary to refugees.

"But I am ashamed of the right-wing press and politicians who have called for child refugees to have their teeth inspected, as if they were livestock.

"Since becoming a MP almost thirty years ago I been a target of the right-wing press, the subject of illegal surveillance, and I have been subjected to vile sexist and racist sexist abuse.

"I have long campaigned against racism and xenophobia, even when it was dangerous and unpopular to do so, I will continue to do so as Home Secretary."
It comes as nearly 2,000 migrants have been bussed away from the "Jungle" and about a third of the camp cleared, as French authorities have begun to move into the area.
Around 200 children have already arrived in the UK - which included 60 girls, many at risk of sexual exploitation - and Home Secretary Amber Rudd confirmed on Monday that "several hundred" more children will arrive in Britain in the next three weeks.
Dozens of youngsters arrived in Britain last week under a fast-track scheme for, 23 of whom will be based in rural Devon.
Popular in the Community