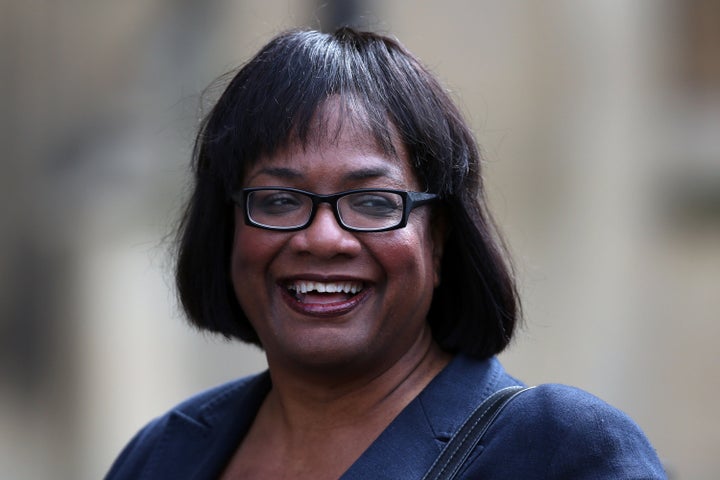 Diane Abbott sat on the panel of an event hosted by the world's largest lobbying firm, Edelman, four months ago.
"Ordinary people", she said, are "worried about this link between lobbyists and politics, and the idea there is some kind of seamless relationship".
"I know Owen Smith says technically he wasn't a lobbyist, but for practical purposes he was."
The report, for the charity Heart UK, also "received input" from MSD, although it said that "final editorial control lies with Heart UK".
But on the Today programme Abbott criticised Smith for his links to pharmaceutical companies, as, she said: "there is no issue closer to party members' hearts as the NHS".
"I don't believe that someone who's history has been... as a pharmaceutical lobbyist is going to enthuse the base", she said.
Jeremy Corbyn urged the Tory Government two years ago to recognise Pfizer's important role in the UK's medical research sector, the Huffington Post UK reported yesterday.
Last week Corbyn said medical research "shouldn't be farmed out to big pharmaceutical companies like Pfizer and others but should be funded through the Medical Research Council".
When contacted for comment, Abbott's office said:
"Diane Abbott MP participated in a panel hosted by Edelman on Thursday the 17 March 2016. The title of the panel was "The Edelman Budget Breakfast: The Morning After" where Diane was joined by a Conservative Cabinet Minister, the Political Editor of the Financial Times and the Director General of the Institute of Directors. The panellists were asked to speak for approximately 1 hour in total and the event finished by 10am. Edelman is the world's largest Public Relations firm and employs over 5000 people.
There is an important distinction that should be made between being a paid lobbyist and working with lobbyists. As a Member of Parliament for over 28 years, it is Diane Abbott's responsibility to attend panels hosted by public affairs teams and to work with them. Discussing budget impact in a sponsored event is not the same as working as a paid lobbyist.
Diane did sponsor a room and speak at an event organised by the charity Heart UK which published a report on Cholesterol. HEART UK undertook the research, for the report, across all London boroughs to check whether prevention of cardiovascular disease, the leading cause of death and morbidity in London and the UK, was being sufficiently prioritised by local health and wellbeing boards (HWBs)."
Popular in the Community