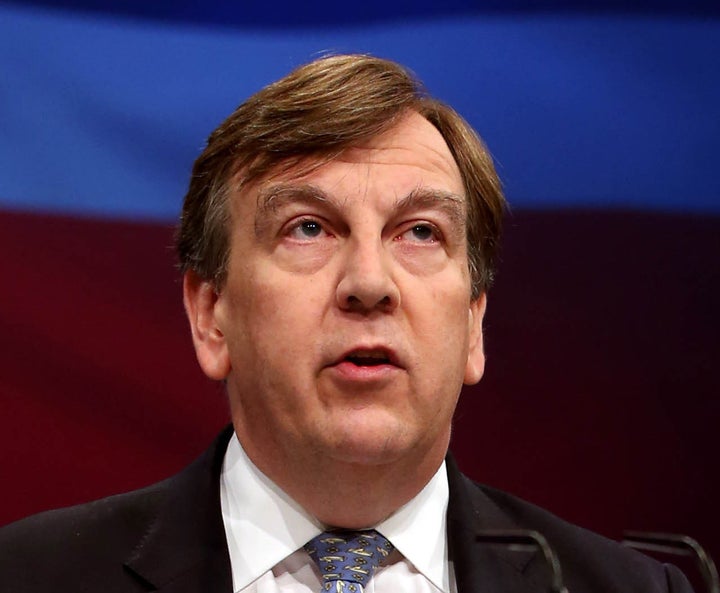 Diane Abbott has refused to back her shadow cabinet colleague's call that John Whittingdale recuse himself from being involved in press regulation following a story about his past relationship with an escort.
This morning, shadow culture secretary Maria Eagle said Whittingdale should "step back" from taking decisions involving the regulation of newspapers.
However in an interview on BBC Radio 4's Today programme Abbott three times avoided agreeing with Eagle.
Presenter Nick Robinson asked Abbott why it was important the culture secretary "pulls aside" from press regulation.
"It's long been my view that John Whittingdale's close relationship with the Murdoch press made him an unsuitable person to be involved in press regulation," she said.
"But I would prefer not to comment on John Whittingdale's private life," she said.
Robinson asked: "But you're shadow culture secretary is doing just that."
Abbott replied: "There are reasons why he shouldn't be involved in press regulation and that goes to his long history of a relationship with the Murdochs. But I don't choose to comment on his private life."
"So to be clear," Robinson sought clarification. "You don't want him to regulate the press but you're joining your colleague in saying he should recuse himself."
Abbott answered by saying nothing.
A surprised Robinson said: "I think the silence is an answer. I've never heard a Diane Abbott silence. I'm extremely grateful for it."
"I've never heard a Diane Abbott silence"
Speaking to BBC News, Eagle said her problem was "whatever Mr Whittingdale gets up to in his private life" but rather the "perception" that he may have acted differently in his job because he knew newspapers may write a story about him.
"Perceptions are important in politics," she said. "He ought to just step back from taking those decisions."
But Tom Newton-Dunn, political editor of The Sun, told Sky News: "We didn't publish the story because, quite frankly, there is no story. He is a single man, a divorced man - you can pretty much have a relationship with anyone you want."
He added: "He is Culture Secretary ... and he presides over media regulation and the reason why the media has not been touching story (according to conspiracy theorists) is because we are all too terrified to publish nasty stories about him because he will pass nasty laws against us.
"Quite frankly, that is rot."
The culture secretary has said he had been unaware of the woman's occupation and had broken off the relationship when he discovered she was trying to sell the story to the newspapers.
The relationship occurred before Whittingdale became a Cabinet minister following the 2015 general election although he was chairman of the influential Commons Culture, Media and Sport Committee at the time.
He said the relationship had not affected any of the decisions he had made in office.
"Between August 2013 and February 2014, I had a relationship with someone who I first met through Match.com. She was a similar age and lived close to me," he said.
"At no time did she give me any indication of her real occupation and I only discovered this when I was made aware that someone was trying to sell a story about me to tabloid newspapers. As soon as I discovered, I ended the relationship.
"This is an old story which was a bit embarrassing at the time. The events occurred long before I took up my present position and it has never had any influence on the decisions I have made as Culture Secretary."
BBC2' s Newsnight reported that four newspapers – The People, The Mail on Sunday, The Sun and The Independent on Sunday – had investigated the claims but had concluded it was not a public interest story.