Disabled people have been financially hit four times harder by benefits changes over the past decade than non-disabled people, according to new research.
The more disabilities a person has the more they have lost out, the study said.
A shake-up of the system, including a major review of the assessment criteria for Personal Independence Payment (PIP) and Universal Credit, should be "urgently conducted", according to the report for the Disability Benefits Consortium (DBC).
The DBC said: "While many people who receive welfare support have experienced cuts of an average of £300 as a result of changes to the welfare system, disabled people have typically lost around £1,200 per year.
"The more disabilities you have the more you lose out, for example someone who has six or more disabilities loses over £2,100 each year on average, whereas someone with one disability loses around £700 each year.
"Households with one disabled adult and one disabled child lose out the most, with average losses of over £4,300 per year."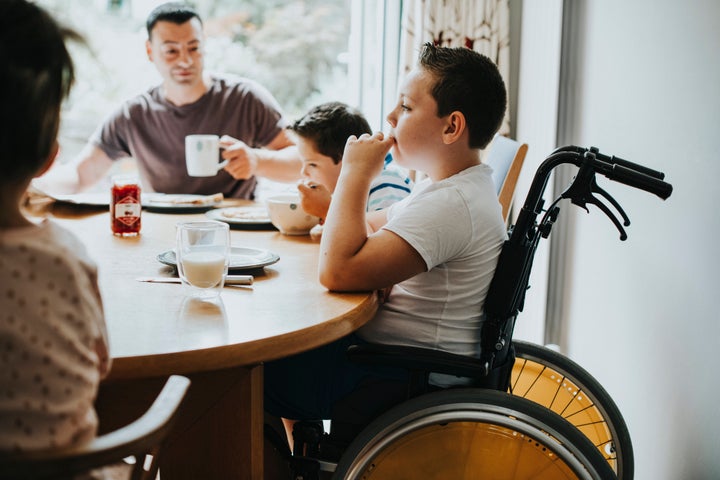 The DBC, which is a coalition of more than 80 UK disability organisations, stated that the welfare system has become so "complex and dysfunctional", that many disabled people have found it has had a "devastating impact on their wider health and wellbeing".
The consortium insisted that failure to include disability premiums as part of Universal Credit, and poorly designed assessment criteria were two key areas that left disabled people worse off.
Michael Griffin of the DBC said: "For the first time, our research has shown just how much disabled people are bearing the brunt of the disastrous changes to welfare.
"Many disabled people have not yet even experienced the full extent of the cuts because they are still waiting to be moved over to Universal Credit.
"However, when this happens there will be a surge in poverty among those who are already at a crisis point.
"This is simply disgraceful and cannot be allowed to continue.
"The government must make urgent improvements to the application processes and assessment criteria, and resolve the flaws in Universal Credit before more people are denied the support they desperately need to live independently."
Shadow minister for disabled people Marsha de Cordova warned that more "cruel cuts" are to come as she criticised the Tories' record.
"This major report is a damning indictment of the government's assault on disabled people's social security," the Labour MP said.
"The next Labour government will rebuild our social security system, ensuring that disabled people are treated with dignity and respect."
As part of the research, 50 people living with a variety of conditions and disabilities were interviewed about their experiences.
The research was funded by the Three Guineas Trust and conducted by the University of East Anglia, the University of Glasgow and Landman Economics.