I wish it was a little less cliched. I met him when I was 18. We married when I was 25. He was in the army and worked away a lot; I was a teacher and kept myself busy with family, friends and hobbies.
Plenty of things felt good about our life together. We managed to escape on romantic breaks away and kept ourselves fit with long walks in the Lake District. Everything was going swimmingly and life was good.
Except it wasn't. He was cheating on me, repeatedly and constantly.
I found it all out one evening thanks to the rapidly-advancing technology of the smartphone, which told me everything I need to know in one handy little place. He'd essentially been living as a single man every time he was away from me. Reading the flurry of messages, it didn't even seem that he was particularly choosy about who he was conducting his affairs with, from what I could tell. The evidence was there, from text messages to Facebook to membership of an online dating website. To say I was surprised is an understatement. To say I was angry, even more so.
"All the things I had planned for myself, for our life together, had been irrevocably damaged – but there was no turning back"
And so I found myself at 28 a divorced young woman, looking to find her way in the world. The life I had been creating thus far had fractured: friends inevitably chose sides, joint possessions were lost, sold or else bartered. An entire family I had grown to love suddenly became strangers. All the things I had planned for myself, for our life together, had been irrevocably damaged – but there was no turning back. Thankfully, I was wise enough to recognise when something is so broken it's not worth trying to fix it.
On the grand scheme of divorces, ours was a very straightforward case. He didn't contest, we had no joint mortgage and, thankfully, no children. It was as cut-and-dry as you could hope for, really. I wasn't interested in chasing him for his pension and he went through the motions without causing me too much trouble.
Yet I still found myself oddly at sea. Meeting new people felt awkward, especially those of the opposite sex. Once we passed initial niceties, was I then supposed to mention my divorce? It weighed heavily on my mind during every new interaction: should I mention it early to get it out of the way or was that too full on? If I didn't mention it soon enough, was I being deceitful? To others, I imagine this was a minor detail of my past life, but at that moment it seemed to define me. In my eyes, it marked me as having failed.
I'd failed at my marriage, failed in my relationship. In the great game of life, I'd fallen at the first hurdle. Until that defining moment, my life had been a series of progressions: from school, to university, to career, to marriage. I'd naively assumed that this was how it all worked out – you jumped through hoops early on in order to live happily ever after. Now that I was divorced, I felt different and like an 'other'. I couldn't shake the feeling and was embarrassed about my divorcee status, even though I attempted to project a nonchalant, laissez-faire attitude to others.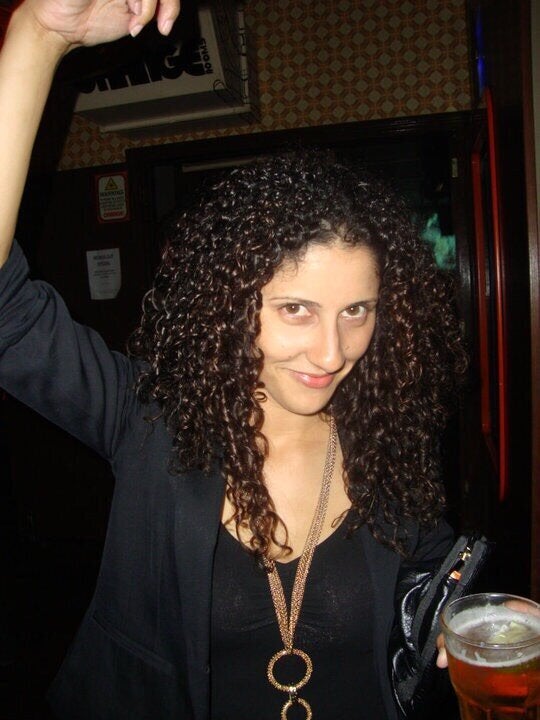 But, as they always say, time heals. My feelings of embarrassment and awkwardness at the mention of past relationships began to dissipate. I started talking about it, really talking about it. Not just to my close friends and family; but to others – people who had become my new friends, and occasionally to potential new partners. I had been married and now I was divorced, and I realised that was just a statement of fact. It had been hard, painful and fairly soul-destroying to find out the man I'd pinned my hopes on had been an utter fraud – but here I was, alive and standing.
Hell, I even had a whole life ahead of me. It was time to discuss, dissect and present my divorce for exactly what it was: an event in my life that I had learned from, a process that had moulded and shaped me. I didn't need to sweep it under the rug any more. I needed to shelve the shame of reverting back to my maiden name after trying on a new identity for two years. An identity that simply didn't fit.
The idea of a divorce party began as a joke, really. Once my family, friends and I could see the light at the end of the long-drawn-out tunnel, we began to hatch a plan to create an event marking the end of this painful chapter of my life. We toyed with the idea but could only think of bitter, older women stabbing pins into effigies of previous husbands. I didn't want to focus on him; I wanted to focus on me.
We reminisced about the fun we'd had during my hen party and decided that was the vibe we sought – what better way to celebrate after the promise of a hen do has gone wrong, than with a 'hen don't'? And so it was born: I booked out an area of a pub, invited friends and family to dress in their finest and party the night away with me, in order that I might accept, embrace and move on from the divorce.
"I was divorced, and it was time to start enjoying this newfound freedom."
Family, close friends, and colleagues who had been on nights out with me, both as a married woman and a newly-divorced singleton, all came to support me. Even the new romance in my life was there. They all encouraged me to openly celebrate my change in status; to accept and embrace the new, slightly altered version of me. It was an event, hosted and coordinated by me, during which there was no hiding from the facts. I was divorced, and it was time to start enjoying this newfound freedom.
So there we were in a pub garden in south west London, in a very similar fashion to my original hen do. Those nearest and dearest to me in attendance, even a delicious cake delicately iced with the words: Congratulations on your hen don't. We drank, danced the night away and generally behaved as happy revellers do. There were no awkward questions, exchanges or glances. I had finally decided to be open and honest with myself. About how I felt and how I didn't feel.
Most importantly, it was a celebration. A tongue-in-cheek reference to the fact that my marriage had not ended well. That life, and indeed shit, happens. This was the public declaration of separation to follow my public declaration of marriage. It was an exciting embrace of the possibilities of the future, while acknowledging the pain and lessons of the past.
It felt good. It felt new. It felt like closure.