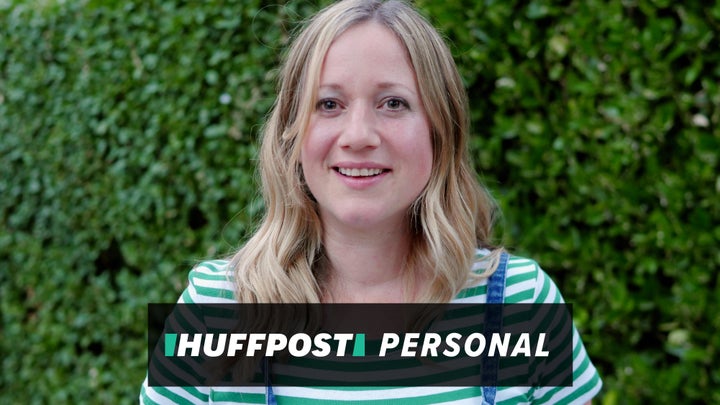 It was the biggest and best decision of my life. And in the end, it turned out to be surprisingly straightforward to make. I simply found the alternative too heartbreaking to contemplate.
I was 37-years-old and single when I decided to try to become a solo mum. I'd spent my late teenage years and twenties in serious relationships that had mostly been amazing, though some not so good. I'd been married, very briefly, and got divorced by 30. My confidence in myself and my decision-making was shaken by the experience, and I became cautious when dating.
When I was 35 I had a relationship with a friend of some of my friends when I was teenager. We'd had a fling years before, and I felt comfortable with him immediately. But I found out too soon that I was pregnant. Once I was over the disbelief, our relationship intensified and we started talking about being parents. One night, I started spotting. I was scared I was losing the baby. My boyfriend asked to move in with me and told me he loved me.
The next morning, at hospital, a scan showed a heartbeat. But the baby was measuring small. A fortnight later, the heartbeat had gone. I remember my boyfriend hugging me. "I love you, I love you, I love you," he repeated over and over, trying to take the pain we were both feeling away.
Days later, my body started contracting, the intensity of the pain turning me pale. Just as it became difficult to cope with, it stopped. My boyfriend brushed my hair. I was a mess of grief and hormones. A fortnight later, he left. I paced my living room in circles of desperation, feeling that my life had swirled away.
"I slowly, very slowly, started to come to terms with the love and loss. My hopes of becoming a parent one day hadn't diminished."
I felt that I was in a shadow state, halfway between becoming a mum and not being. When a friend talked about how lucky we were to have our weekends free rather than ferrying round children to football and swimming classes, I felt incredibly sad: that's what I'd signed up for. I wasn't expecting parenthood to be all cuddles, I was in it for the sleepless nights, the stress in supermarkets, the early mornings and the part-time chauffeuring too.
I slowly, very slowly, started to come to terms with the love and loss. My hopes of becoming a parent one day hadn't diminished. Naively, I'd always taken it for granted that this would be an important part of my future: it was a when not an if. Now, I wasn't certain if I could carry a child.
A year later, I decided to find out my fertility levels. Surrounded by headlines about women's fertility falling off a cliff at 35, I wanted reassurance that I was able to put children to the back of my mind until I was in a stable, long term relationship with a partner who I wanted to spend my life with.
The results shocked me. My AMH hormone level – the anti-mullerian hormone which indicates ovarian reserve – was incredibly low. The consultant said that I would not be able to conceive naturally and should be considering IVF if I wanted to have a child. I couldn't, wouldn't accept it.
But through the denial I realised that I had to address these results. If I didn't, I was making a decision through inaction. I knew how important loving relationships were to me, but I also knew how much I wanted to at least try to have children. Until that moment, one had been a consequence of the other. But if I wanted to wait to fall in love again, and allow the time to pass to really get to know that boyfriend, then that meant accepting that I may not be able to have children. And that, for me, felt like it could be the only mistake of my life that I would look back on when old with regret. I knew it was very possible that I may not be able to carry children, but to not at least try was devastating. I hoped that I'd be able to meet someone and fall in love later, without time pressures because of dwindling fertility.
I went for counselling and learnt that it was important to teach a child that they were donor conceived from a very young age – as soon as they were able to talk – in child's language. I was glad to learn that children have the right to contact their donor at 18 and get in touch, not to find a father figure but to understand that side of their history, if it's important to them.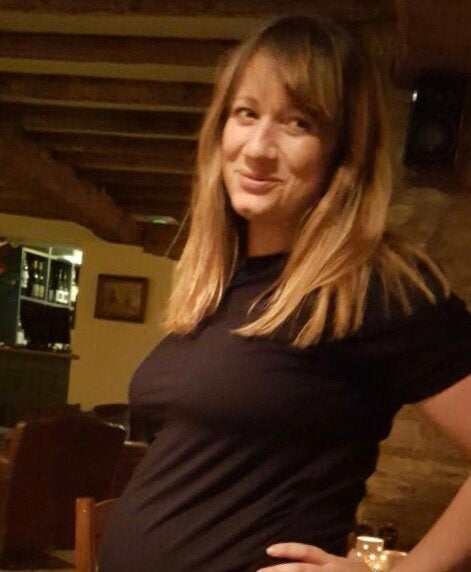 I spoke to friends and family about my decision to try to become a mum. I wanted to be open because my children are so longed for and so loved. I also hoped to find some support.
I was overwhelmed by the army of people who showed their love to me. My close friends had always known that I wanted to be a mum at some point, and I suspect some had been wondering when I was going to get on with it. Some older women said to me that they wished they had had the courage to try to have a child alone.
I felt that people's reactions were often a reflection of their own relationships and how hard they found parenting in a team: there were those who said I was brave and offered support, and those who told me that in many ways it may be easier than trying to do it with a partner too.
My mum, conscious of societal pressure, told me that she would love me just as much if I didn't have children, which made me cry. She said that I wasn't choosing an easy path through life, but when I spoke to her and she began to understand that longing to bring up children and see them grow to adults and discover the world isn't easy either, she offered her full support.
"There are times when having a partner would be wonderful, for love, support and reassurance... Other times, I feel fortunate to not need to compromise on the way I choose to bring my children up"
I was hugely lucky in conceiving my daughter, Astrid, now two, swiftly, through artificial insemination. My son, Xavi, who is now 12 weeks, took a few more attempts and finally IVF.
There are times when having a partner would be wonderful, for love, support and reassurance. I especially notice this when either of my children are unwell and I am deciding whether to go to A&E. At other times, I feel fortunate to not need to compromise on the way I choose to bring my children up. When I decided to move to Hove, away from London to the seaside, I was happy to have the freedom. I have learnt to ask friends and family for their opinions on big decisions like nurseries, and more and more, I believe in my instincts.
This morning, my two children were both sitting on my knee as I read them a story. And I truly felt like the luckiest person in the world.
I believe that raising children in a family with huge amounts of love and security and without secrets is what is important for them. I'm sure that there'll be tough times as well as joyful ones, but with so much love I'm sure we'll muddle our way through.