An abandoned pit bull has found a loving new foster home - and judging by his face, he's pretty chuffed about it.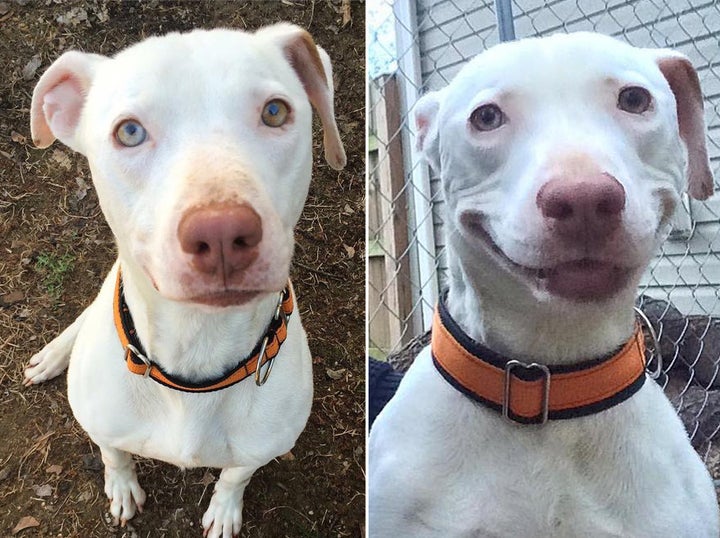 Just a few weeks ago, four-year-old Koby was abandoned at a dog shelter in Maryland.
He was in a bad way and tested positive for heartworm, a parasitic and potentially fatal disease caused by foot-long worms that live in the heart, lungs and blood vessels of affected pets.
Thankfully Koby's run of bad luck has now come to an end, as he has found a loving foster family to take good care of him until a permanent home is found.
Sean and Jade Stinchcomb have temporarily taken Koby under their collective wing.
Not only have they showered him with love and affection, but they also occasionally let him have ice cream which, obviously, he loves.
Koby is staying with Sean and Jade, who already have two dogs, for a few months.
He added: "Since he has been getting used to receiving lots of love and food, it seems like he is smiling more often."
With a grin like that, we reckon he'll be snapped up in a heartbeat.