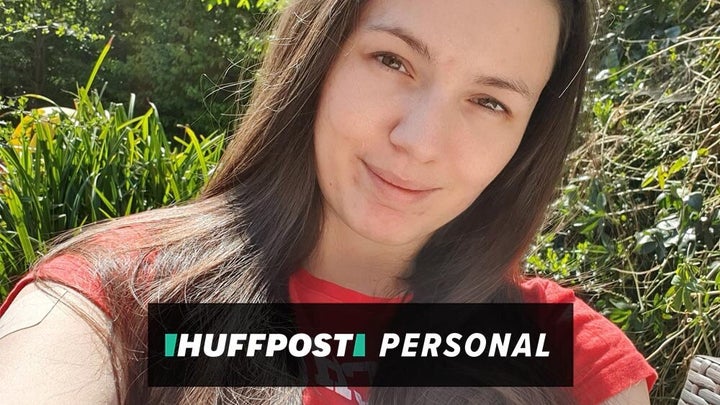 Content warning: this article contains description of domestic abuse and sexual violence
I still remember it all so well.
Hearing the sound of his key in the door, my body would freeze. I listened to his footsteps and as he called my name, his tone of voice sent me a clear warning – if I didn't 'behave' myself, he would force me to.
Living with my ex-husband was like being inside a prison, battling against a tidal wave of abuse. As people across the country are self-isolating to fight the spread of Covid-19, there are thousands of women who are walking this same path, confined with an abusive partner.
While the lockdown isn't a cause of domestic abuse, it can exacerbate existing abusive behaviours. Looking back, I was living a life of lockdown as part of my day-to-day living – I just didn't realise it.
I was 17 when I met John. Fourteen years older, with a steady job and a child from a previous relationship – at the time, it seemed like he really had his life together. We exchanged numbers and he bombarded me with messages. Within three months, I'd moved into his home and we were engaged.
"He isolated me from everyone I loved and his abuse escalated."
Confident and independent, I hadn't planned on settling down so soon. It was overwhelming but John was so certain. When I questioned if things were moving too fast, he'd say, "but you know how much I love you."
As is the case with most perpetrators, John's big gestures and loving words were just a form of manipulation to gain power and control over me. He'd say I couldn't work because he wanted to support me, then make me feel guilty for seeing family and friends.
At the time, I didn't read too much into it. I was young, and people would always comment on how 'nice' John was. But this was all a part of his plan. He isolated me from everyone I loved and his abuse escalated. I was hit, belittled, raped and starved, whilst I desperately tried to protect our two children.
The Covid-19 pandemic and the rising number of women who are reaching out for support every day has given the world a terrifying insight into the abuse women are suffering. What people don't realise is that the conditions of lockdown are no different from being trapped day in, day out with a controlling partner. Isolation is an insidious weapon for abusers; it induces fear and can make you feel like you have no way out. John used to say that if I ever left him, he would murder our children.
Leaving an abusive partner is not always a choice – whether you're self-isolating or not, you feel so desperately alone. I risked being hit, screamed at or sexually abused if I did anything to displease my husband. I was cut off from the world, unable to work or use my phone and social media freely. I didn't know where to find support or how to access it.
"I hope that any woman experiencing abuse and reading these words realises that they are not alone, even during this crisis"
I thought escaping in a body bag would be my reality, until Refuge saved my life. One day, when John was at work, I called their National Domestic Abuse Helpline. It gave me the courage to phone the police and report his physical, sexual and psychological abuse.
I went into a refuge and I was able to slowly rebuild my life. My children are safe, and I've married my best friend, Ben. We've had another child together. Two years ago, John was sentenced to 12 years in prison.
I hope that any woman experiencing abuse and reading these words realises that they are not alone, even during this crisis. If you need support, please reach out. Refuge's Helpline is open 24 hours a day, 365 days a year. Your call will be confidential, and the female team will not judge you. You can also fill out a form on their website and request a safe time to be contacted.
It might seem harder to escape right now but please don't count the days by whether he's manipulated you, hit you or raped you. It might be hard to imagine a better future but with support, it's within your reach.
Please reach out and take that step. You are not alone.
If you, or someone you know, is in immediate danger, call 999 and ask for the police. If you are not in immediate danger, you can contact:
The Freephone 24 hour National Domestic Violence Helpline (run by Women's Aid and Refuge): 0808 2000 247
In Scotland, contact Scotland's 24 hour Domestic Abuse and Forced Marriage Helpline: 0800 027 1234
In Northern Ireland, contact the 24 hour Domestic & Sexual Violence Helpline: 0808 802 1414
In Wales, contact the 24 hour Life Fear Free Helpline on 0808 80 10 800.
National LGBT+ Domestic Abuse Helpline: 0800 999 5428
Men's Advice Line: 0808 801 0327
Respect helpline (for anyone worried about their own behaviour): 0808 802 0321