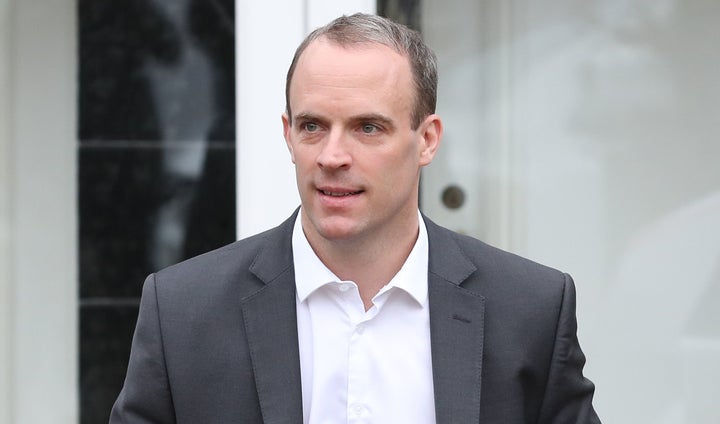 Dominic Raab has said Theresa May's Brexit plan is worse than staying in the EU.
The former Brexit Secretary who resigned from government in protest at the Prime Minister's plan, said MPs would "inevitably" vote down the Withdrawal Agreement.
"I'm not going to advocate staying in the EU," he told BBC Radio 4′s Today programme.
"But, if you just presented me terms, this deal or EU membership, because we would effectively be bound by the same rules but without the control or voice over them, yes, I think this would be even worse than that."
Home Secretary Sajid Javid acknowledged the Government had to work harder to sell the deal to Brexiteer MPs who tried but failed – so far – to topple May.
"We've all got a job to do over the coming days and weeks, to do a better job of communicating to colleagues – whether it's Jacob [Rees-Mogg] or anyone else – what the deal is and what it isn't, and try to listen to their concerns and see what can be done to allay some of them," Javid told The House magazine.
The Prime Minister has been warned she faces a battle to reach a final agreement on Brexit as she prepares for a special summit of EU leaders.
Ahead of Sunday's gathering, Spanish premier Pedro Sanchez demanded last-minute changes to the deal despite May's efforts to win him round.
The Prime Minister will head to Brussels on Saturday for eve-of-summit talks with Jean-Claude Juncker knowing that she also faces an uphill task in Westminster to persuade her own MPs to back her deal.
May declared yesterday that final agreement on Brexit is "within our grasp" following a breakthrough on future relations between the UK and EU on Thursday.