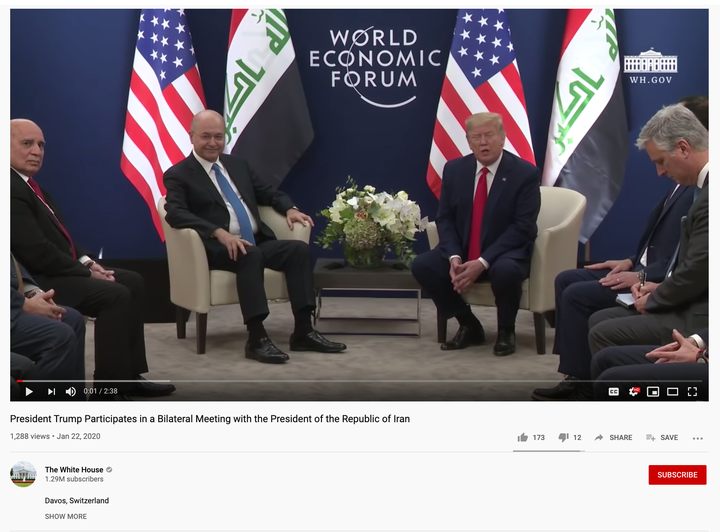 Let's be honest, Donald Trump isn't known for being the most tactful diplomat when it comes to international relations.
But the leader of the free world wasn't exactly helped out by the White House's social media team, who apparently confused Iran with Iraq when posting a video of a bilateral meeting on Wednesday.
The video showed Trump in a sit-down with Iraqi president Barham Salih at the World Economic Forum in Davos. It was titled "President Trump Participates in a Bilateral Meeting with the President of the Republic of Iran".
Hassan Rouhani remains the *actual* president of Iran.
It didn't take long for people to notice the White House's gaffe – though the video was not corrected for at least an hour after it was posted.
Iran and Iraq are in fact two very separate countries that spent much of the 1980s at war with each other.
What's more, any public meeting between Trump and an Iranian leader is pretty unlikely right now.
Tensions between the US and Iran are higher than they have been in years after Iran's military leader Qassem Soleimani was assassinated in an attacked signed off by Trump. The incident saw Iran launch counter missile strikes against US bases in Iraq.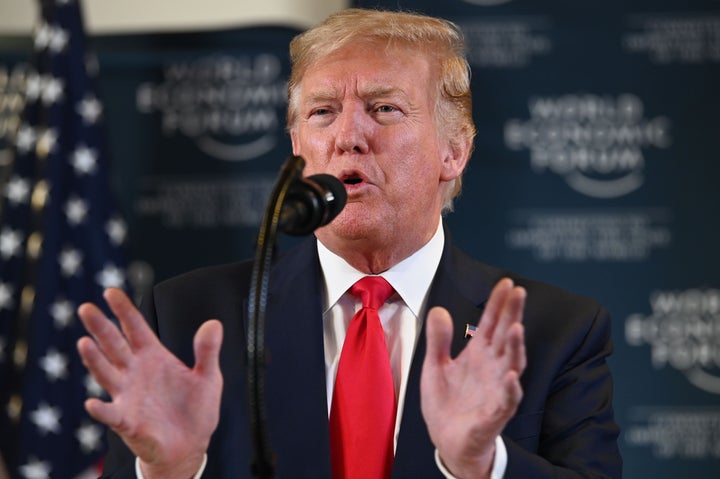 During the meeting with Salih, Trump told reporters he had a "whole host of very difficult things to discuss" with the Iraqi president.
The president added that "we've been friends and the relationship is good."
Meanwhile, Salih said he was looking forward to a "very fruitful and candid conversation" with Trump.
"We have had an enduring relationship and the United States has been a partner to Iraq and in the war against ISIS. This mission needs to be accomplished."