The US Presidential candidate today told broadcaster Piers Morgan that a Paris bomber was "coddled", and claimed "a lot of people in the community" knew the California attacks were planned.
Asked specifically about Britain, an in the aftermath of the Brussels atrocities, he said: "They are absolutely not reporting it. That's a big problem."
But the property tycoon was taken down for his comments on ITV's Good Morning Britain - and accused of perpetuating the message terrorists are anxious to promote.
Miqdaad Versi, assistant secretary general of the Muslim Council of Britain, appeared on the show to respond to Trumps claims, and calmly dismissed the notion moderate Muslims were not doing enough.
He said: "We've had mosques that throw extremists out of their midsts. We've had many hundreds of Muslims reporting other Muslims to the police and to counter-terror officials. We have over 95% of Muslims saying if there is any Muslim within their own community, maybe committing an attack, they would report them."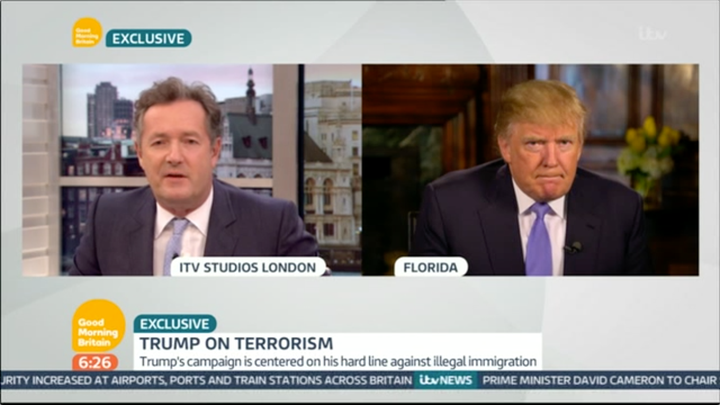 Pressed by Morgan on whether 5% of the Muslim community was susceptible to extremism, and not have "good intentions", Versi said: "Of course there are fringe elements in any community and there are people who have gone to Syria to fight for Daesh or so-called ISIS. They are people we need to stop."
Trump has previously claimed that London is so radicalised that police are afraid to go on the streets, comments dismissed by the Met Police and the Government.
Versi said his suggestion there are "no-go areas" in the UK "fuel this idea of bigotry, fuel the thing that terrorists themselves want".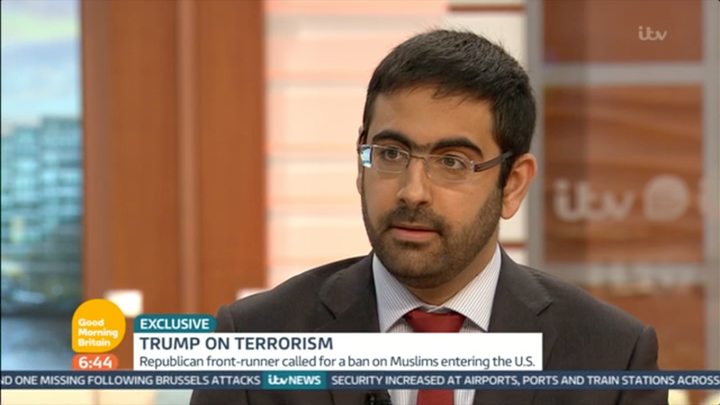 The Republican frontrunner had said he had "great respect for Muslims" and had "many friends that are Muslims".
But when asked what the Muslim community should do to prevent radicalism, Trump replied: "I would say this to the Muslims, in the United States also: when they see trouble they have to report, and they are not reporting it. They are absolutely not reporting it. That's a big problem."
Speaking while the US primary elections continue, Trump said the Brussels attacks were a "disgrace".
"I knew Brussels years ago," he said. "I was there probably three or four times and it was so beautiful, so secure and so safe. And now it's an armed camp - I'm talking about before this new bombing.
"It's a different world, a different place. There's no assimilation. What's going on there and what's going on in other cities like Paris and others is a disgrace - an absolute disgrace - that we allow it to happen."
Popular in the Community